Many people attempt to lose weight easily. Some succeed. They can reach their goal and maintain their goal weight. But, unfortunately, others don't have that great luck (luck = labor under correct knowledge) and so give up before seeing results. How to lose weight easily simply doesn't resonate with them.
If you fall into the latter category, the following advice about losing weight easily may help you reach your goal weight and then stay there. Learning to lose weight easily is mostly mindset. Believing you can lose weight easily is half the battle. Knowing you will accomplish your goal of losing X number of pounds no matter how long it takes is the right mindset.
1. To Lose Weight Easily Don't Start Beaten!
What I mean by that is don't just "try." Try is a funny word. Essentially it means failure. If all you are going to do is quit at the first obstacle, you meet then simply walk away and don't waste your time.
2. Losing weight easily is a journey.
You've been bombarded with TV ads and propaganda about food, what you should eat, where you should eat, and everything you've been told makes people fat! So unless you are willing to reshape your thinking and lifestyle, you may as well enjoy being the way you are, overweight, even obese, and just call it good.
IF you are truly willing to LEARN how to lose weight easily and keep that weight off your frame, then let's get it done!
3. Don't Work Out
I mean, who wants to sweat like a pig, stink, and inflict pain upon themselves just to lose weight (Ok, I LIKE it, but you may not)? This "don't work out" strategy is particularly important for people who have health issues or dread the thought of going to a gym. Besides, losing weight easily doesn't mean killing yourself!
Instead of sweating at the gym, try sneaking exercise into your routine by doing things you enjoy like walking your dog or playing ball with the kids (be sure to check with your doc first to make sure you are good to go in regards to any kind of exercise). By slipping some form of exercise into your daily routine, the exercise doesn't seem boring or work-like.
If you want to lose weight easily, you have to stay active. So during the day, sit down as little as possible, keep moving. This simple idea will help you burn calories all day, boost metabolism, and burn more fat and lose more weight.
If you want to step it up a notch (over and above your daily fitness plan), go on a hike three times per week. As well as getting closer to nature, the number of calories you will burn is significant. You don't have to hump a mountain, but the tougher the hike, you will burn more calories. Start off with an EASY hike and then work up to those calorie-busting humps. Take your dog or a hiking buddy and have fun.
4. Watch The Calories!
It's what you eat that counts. Many people will lose weight easily simply by doing one thing, dumping the high fat, empty-calorie junk food (cookies, pie, cake, ice cream, chips, dips, soda pop, etc.). But, on the other hand, double bacon, a cheeseburger with fries, and diet coke is NOT a healthy, low-fat meal.
If you want to lose weight easily, choose your foods wisely. If you do that ONE thing, you'll lose weight. I guarantee it because when you start eating foods that are low calorie yet boast high nutritional density, you can't help to lose weight easily. But, your body will use that QUALITY food more effectively, you'll have more energy, and you'll also become more healthy over time. You'll also drop pounds like magic, safely.
You can lose weight easily by looking at the math. A pound of fat represents about 3,500 calories. Therefore, to lose a pound, you must use 3500 calories. Divide this caloric intake and output into manageable units and time frames to efficiently keep track of this caloric intake and output. For example, strive to eat 500 fewer calories per day than you utilize. This can help you lose a pound or two a week. You absolutely must burn more calories than you consume daily to lose weight.
5. Choose High Nutrition, Low-Calorie Foods
You can eat a ton of highly nutritious, great-tasting food while consuming fewer calories. For example, simply by choosing lean cuts of meat, healthy fish combined with green leafy, cruciferous, or tuber-type vegetables and fruits, you will stay full longer and consume far fewer calories than the average person who frequents fast food joints.
For example, you could eat a whole, skinless chicken breast (broiled), a whole stalk of broccoli (steamed), a nice big yam or sweet potato (baked or nuked) and consume less than 10 grams of fat (unless you use a lot of butter or other high fat, sugar-filled, useless food in cooking or eating) and feel full. The nutritional content would be high, and the meal would contain approximately 60 grams of protein and around 600 calories. Compare that to eating out!
You'll not only eat healthier at home, but you'll also consume fewer calories and save money! By simply choosing the RIGHT foods, you can eat three square meals per day along with healthy snacks, never feel hungry and lose weight easily because you are burning more calories than you consume.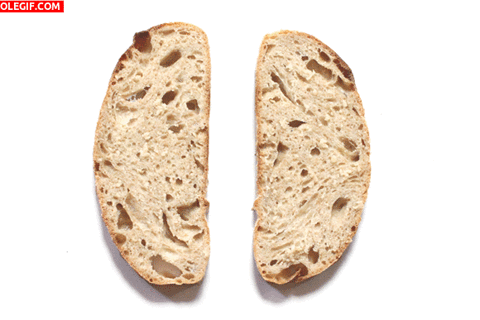 6. What About Whole Grain Foods?
Whole-grain foods are toted as an essential part of any weight loss plan. I don't recommend eating normal, ready-made, store-bought whole-grain foods. Why? Because most manufacturers merely add enough whole grains to their products to be able to claim "whole grain." That amount is LOW. So essentially, they are merely fat building simple carbs full of crap (GMO, trans fat, etc.) and calories.
Suppose you choose to eat whole grain products. In that case, you can either ask a professional nutritionist for info about whole grains or ask his/her uncertified counterpart, Google, but try not to purchase anything that says refined or enriched. Most companies have whole grains listed on their packaging, making them easier to find in the stores, but "whole grains" on package labels can be dubious. Most manufacturers get by with the bare minimum to stay legal with the claim. For true whole-grain foods, make your own.
7. What About Dairy Products?
Skip the ice cream and another high-fat dairy like whole milk. Instead, do this, eat plenty of plain yogurts. You can doctor it to make it taste great, be extremely healthy, and have few calories. All you have to do is:
1) add some cucumber and seasoning to plain yogurt for a healthy salad snack.
2) Add some fresh fruit like strawberries or blueberries to plain yogurt to substitute for high-calorie, processed sugar.
Yogurt is a good source of calcium, which is great for old bones.
8. To Lose Weight Easily Stay Active
If you want to lose weight easily, you have to stay active. During the day, try to sit down as little as possible and keep moving. For example …
Grab your kids and go rollerblading or bike riding. Play some tennis or racquetball. Go for a walk each day. Take up gardening (your kids may like helping). This activity will help you and your kids burn calories all day, it will boost metabolism and you will still be burning calories even later on when you are watching the boob tube.
In conclusion, many people try to lose weight easily. Some are successful, developing a toned, muscular body. But a lot of people lack motivation and organization. You will be able to lose weight easily if you follow the tips in this article and blog.