Lips are considered to be one of the most prominent features of your face. Just like other features need attention and care, so do your lips. The new trend of having plump and thick lips have enhanced the importance of lips. That's why it's even more critical to take care of it using a lip balm.
The following points will help you realize the significance of having healthy lips even more:
Pouting while taking selfies
Kissing someone special
Your beautiful smile is due to your lips
Seeing Kylie Jenner's plump lips
We are sure you must have realized the importance of lips by now. Soft, plump and hydrated lips not only add to your beauty but also are healthy for you.
Such dreamy lips can be achieved by using a lip balm. The new trendy matt lipsticks might be taking over the world, but no cosmetic can replace the importance of a lip balm in our lives. Today, this article will help you appreciate the meaning of lip balms in our lives.
Lip balms are a must-have in every human's life but are especially important to be present in a girl's purse. Lip balms are essential for giving you glamorous and moist lips.
Bad weather, mainly the winter winds, can be harsh on your skin. Lips get the most adversely affected by such weather conditions. They turn out to be chapped, broken and excessively dry, giving you a coarse look.
It is a universally acknowledged truth that chapped lips aren't sexy. We hope you believe this too.
Here is a list of benefits that a lip balm has for you. So if you love your lips and want them to look beautiful, keep reading.
Faster healing
Experts are of the view that skin heals faster when it is hydrated. The skin on your lips is thinner than the skin on the rest of your body. It is therefore very sensitive and bound to get easily cracked and damaged. Its instant care is therefore crucial, and it is better if bruises on lips heal quickly.
Lip balms serve the purpose here by keeping your lips hydrated and giving them the necessary warmth to heal faster. In addition, it will save you from irritation and further soreness of the lips.
Protection from the sun
Well, we are sure you use some sun protection for your skin to prevent it from the sun's harmful rays. But wait, what about your lips?
Your lip, just like the rest of the skin on your body, needs protection from the sun. To serve this purpose, use good quality lip balms. Almost every lip balm today consists of SPF in its ingredients. This will protect your lips from becoming dry by keeping them hydrated.
Say bye-bye to chapped lips
As mentioned before, a chapped lip is a big no-no. If you have ever experienced cracked and peeling lips, you know the struggle and embarrassment that comes with it. We feel you!
Say a permanent goodbye to chapped lips and embarrassment by welcoming lip balms into your lives. That's right! Lip balms keep your lips moist, soft, plump, fluffy and beautiful.
No cold or dry winds can affect your lips if you have applied lip balms on them.
Plumper lips
All the cover models and movie stars today have the perfect pouty lips. Everyone loves trendy lips these days, which are plump, full and suppler.
Well, you do not need any lip injections or Botox for getting those dreamy lips because we have just the right thing for you!
Yes, you guess that right. The answer is lip balms!
Lip balms make your dry, and flat lips look plump and suppler. Moisturize your lips gently using a good quality lip balm to get the perfect movie star pout naturally!
Chemical-free
Using organic lip balms has many health benefits. These do not have any synthetic ingredients like petrochemicals or artificial colouring, or fragrance. They include natural products which nourish your lips by providing them with vitamins and antioxidants. They provide deep conditioning as well. The beauty you achieve as a result of using organic lip balms is not artificial or temporary. It is natural and long-lasting as well.
Exfoliation
Lip balms prove to be very useful and effective for the exfoliation of lips as well. You can rub a tiny amount gently on your lips every day to remove the dead cells and increase blood circulation, which in turn will help you to achieve a glowing effect on your lips.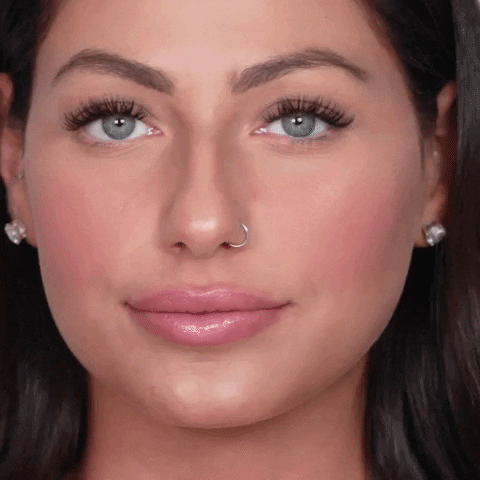 Stay young.
You may not have observed this, but lips affect your overall appearance a lot. They contribute a great deal towards your level of freshness. Lips are often a suitable parameter for your age.
As people grow old, their lips become chapped, dry and flat.
Not everybody goes through this process. Because the ones who hydrate their lips regularly using good quality lips balms keep their lips fresh and look younger than they are. Grab a lip balm and stay young forever!
Lipstick looks better
Have you ever bought an expensive lipstick of your favourite shade, but the results didn't turn out to be oh-so-amazing?
Well, we know the cause, and the reason has dry lips. So before applying lipstick, moisturize your lips. Especially, bright lipsticks can settle into cracks on chapped lips and accentuate the dryness.
Believe us when we say this, but your lipstick is bound to produce better results and stay longer if you use a lip balm to hydrate before applying lipsticks.
Now you might be wondering, where on earth can I get these miraculous lip balms? Well, there are several promising lip balms you can check out in the market right now. So explore the beauty aisle and find the one that would suit your skin type and needs.
Healthy looking lips have a refreshing effect on your overall appearance. You feel confident and beautiful. So what are you waiting for? Get your hands on the best lip balms and start moisturizing your beautiful lips.