According to research, some 90% of the American population have wondered at one point or another about how to lose tummy fat. This is because 90% of people aren't happy with how they look, precisely how their tummy looks, so they look for the best ways to lose that unsightly tummy fat. Some people look at joining a gym or taking up running. Others might look to cut out sweets and candy, and desserts from their diet. If you are one of these people and are looking for advice on how to lose tummy fat, then you are in luck!
Read this article and discover how to lose tummy fat the right way and how to keep it off for good.
Question: How to lose tummy fat?
In our experience, there are only two viable ways to lose tummy fat and to keep it off – and unless it's a medically necessary procedure, surgery is not one of our options – through exercise or with a properly balanced and maintained diet.
The most important part of any attempt to lose tummy fat has to be your attitude. You have to want this. No pretenses, no self-lies, no i-want-it-but-not-enough-to-get-off-my-butt-and-do-it's either.
To achieve any change in your life, you do need a desire to get it done. Now, before I scare you off with talk like this, let me say one thing up front – losing weight and learning how to lose tummy fat don't have to be complicated; you don't need to torture yourself to get there – you need to take steps in the right direction, and keep taking them until you get there.
How to lose tummy fat isn't necessarily the same thing as how to lose weight. You can lose weight and keep the tummy, and lose the tummy fat without losing the weight, so one thing you need to consider upfront is your actual goal.
This article will assume you are primarily focused on how to lose tummy fat, and any weight you lose along the way can be considered a bonus.
Now, as mentioned, you have two real options – exercise and nutrition. So let's explore both of these options and see what appeals and will work best for you.
How to lose tummy fat with exercise
It's a simple concept – do more exercise and burn more calories – that's how to lose tummy fat with exercise. Right?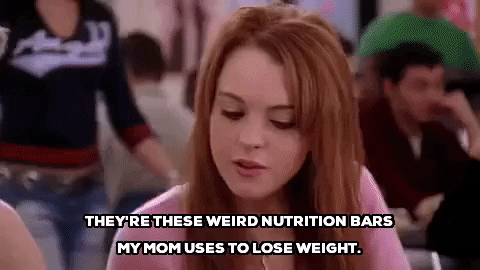 Yes, on a very superficial level, but there's a little more to it than that.
A common misconception is that you need to do lots of abs exercises to get rid of that belly fat you don't want. But, unfortunately, you can't target a specific part of your body to lose fat form, so when it comes to losing tummy fat, you have to think whole body.
Another common misconception about losing tummy fat is that you need to do hours of cardio to see good results. While doing this will give you results, there are better, more efficient, less tedious ways to achieve the same results. For example, getting your heart pumping during a warm-up, then keeping it going while you work on muscle conditioning exercises will make cardio much less boring, and you will see results much faster.
How to lose tummy fat with proper nutrition
Now, since exercise might not be 'the thing' for everyone, there is another option in your quest to learn how to lose tummy fat – nutrition.
Getting the right foods has a dramatic effect on both your tummy fat and, just as important – on your body shape.
While you are learning how to lose tummy fat with good nutrition, it's essential to understand your body's various nutritional elements. Your body needs a healthy balanced diet. Therefore, you need to provide enough nutrients in suitable proportions to have a healthy body. This includes a good balance of protein, carbohydrates, and fats. Yes, fats!
Below is a quick overview of what you need to know about losing tummy fat with proper nutrition.
Protein
First of all, your body needs protein to build, repair, and maintain lean tissues – including all of your muscles and internal organs (heart, liver, kidneys). Excess protein will be converted into energy and either used by the body as you walk about or exercise or stored for future use by your body as fat.
Carbohydrates
Next, your body needs carbs. Carbs are just fuel for your body. It's akin to putting gas into your car. Any energy left over that your body doesn't need will be saved for later and stored as fat.
Fats
The third element we will touch is Fats. There are several kinds of fat, some of which are ESSENTIAL for good health. For example, some fatty acids contain amino acids chains used in building and maintaining the nervous system that your body cannot make on its own, so when you are learning how to lose tummy fat through nutrition, you need to know which fats are good and which to avoid.
How to lose tummy fat using the combined power of exercise and nutrition together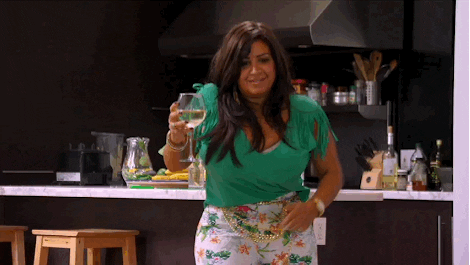 Either of the two approaches explained above for how to lose tummy fat will work alone. You can learn how to lose tummy fat purely through exercise or learn how to lose tummy fat with proper nutrition.
The problem with choosing one or the other is that neither alone will give you that beach-perfect flat or sculpted six-pack type stomach. To really tone up and slim down, you need a combination of both exercise and good nutrition.
Exercise alone is not the answer for how to lose tummy fat – exercise will give you a strong core and even solid abs. Still, they will be hidden under a layer of body fat and no matter how hard your try, it won't ever go away while your nutrition is lacking.
Sure enough, nutrition alone will help you get rid of that tummy fat, but it will also cause you to lose lean tissue mass. Less lean tissue means fewer calories burned – does that honestly sound like a good answer for how to lose tummy fat? Without the muscles working for you, dieting will plateau and become harder to maintain as you attempt to get less lean tissue (muscles and organs) to do more and more work.
Now, you don't need to kill yourself in the gym, and you don't need to starve yourself either. Simple exercises combined with a well-balanced diet will blast off your tummy fat in no time; the trick is just knowing what to eat and what exercises to do.
Did you learn how to lose tummy fat from this article? I sure hope you got some excellent ideas and insights about how to lose tummy fat, and most of all, I hope you take action on what you have just learned!