In this almost perfect world that asks for perfect complexion, there's only one thing you need: a concealer. A concealer is a secret weapon that can hide your skin's imperfections and, at the same time, make your skin looking naturally smooth and fresh. And knowing the right concealer formula and shade will help you big time.
Nevertheless, using concealers does not always mean that you'll get flawlessly blemish-free skin. It also depends on the formula of concealer you use. Concealers are available in different formulas and shades, and each of them is applied using various techniques to hide flaws effectively. To help keep yourself from concealer confusion, here is a bit of everything you need to know.
Concealer Formulas – Which One to Use for What?
Concealer Pencil
If you are always in a hurry, try a concealer in pencil form. Most women choose this concealer formula to ensure mess-free, easier application. However, pencil concealers are not able to conceal all flaws. This type of concealer is only ideal for small, light-coloured spots, such as pimple marks. It is also suitable for brightening light shadows in the inner corners of the eyes.
Furthermore, it is not recommended to use pencil concealers on large areas since they are usually cream-based; hence, they could look thick, heavy, and fake.
Concealer Pen
Don't confuse it with concealer pencil; a concealer pen is generally lighter in coverage. The pen is a dispenser with an attached brush, providing a very lightweight application that is luminous and sheer. This type of concealer is best for brightening slightly darkened skin around the eyes and can be used as a highlighter, as well.
Concealer Stick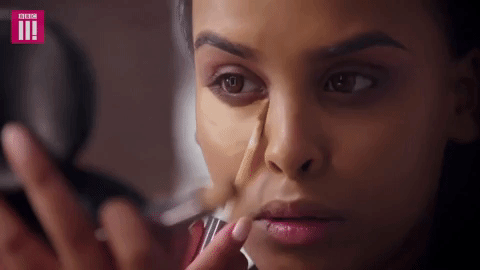 Concealer sticks have packages similar to lipsticks with a colour range that will cater to almost any skin problem. Typically opaque, concealer sticks are great for concealing dark under-eye circles and red spots. Some formulations are made not only to cover but also to help heal pimples. When using a concealer stick, set it with loose powder to ensure lasting coverage.
Cream/Cake Concealers
Cream or cake concealers have almost similar formulations with concealer sticks. Creams are more liquidy, and cakes are paste-like, but they are basically the same. They are used when full coverage is required. This type of product is ideal for larger areas, such as the chin, the eye area, and the rest of the face. When applying a cream or cake concealer, make sure to start using just a little of the product, as it is highly pigmented. A bit of this formula will go a long way; make sure to blend it with your fingers for a natural look.
Fluid Concealer
Liquid concealers are great if you want to achieve light to medium coverage and, at the same time, take advantage of their hydrating properties. The advantage of using this type of product is that it has a light feel on the skin, giving you a lighter coverage that looks very natural.
Apply this watery concealer formula using a brush or sponge to ensure even coverage. Ideal for hiding freckles, capillaries, and light-coloured spots, as well as in smoothing out uneven skin tone.
How to Pick the Right Concealer Colour
Concealers are a must for every woman (and even men), especially those with visible skin flaws like sunspots, freckles, pimple marks, and scars. Available in various types – cream, stick, liquid, powder, etc. – concealers are sold in dozens of shades. But, how can you know if you have the perfect shade for you? Is there a way to make sure that you are using the right concealer shade?
Concealer colour – Which One to Pick?
Picking the shade of concealer that is right for you can be somewhat daunting; what with these dozens and dozens of available shades from hundreds of brands.
Many people are confused about whether to go a shade or two lighter or darker. And what about the concealer products that claim to cover under-eye circles? And those green-tinted ones that promise to conceal redness and hyperpigmentation?
Choosing a concealer is basically selecting the right consistency and, of course, colour. It generally depends on the kind of blemish or imperfection you want to cover.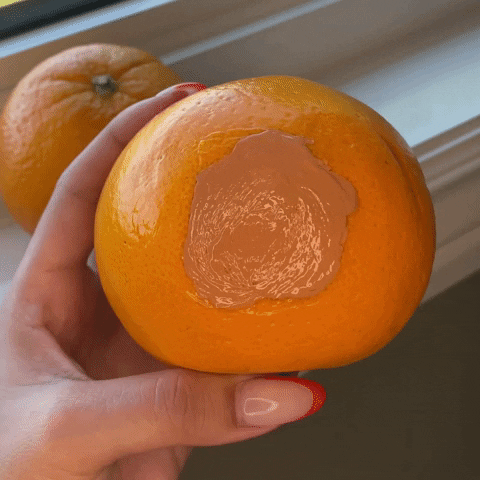 If you want to hide your undereye circles, for instance, then it is best to go for a concealer that has a thicker consistency that can ensure better coverage. Moreover, as under-eye circles are generally darker than your skin tone, you should use a shade or two lighter than your natural skin tone. You may also want to choose what professionals use: a yellow-toned concealer. Pros love using this shade of concealer for dark areas like under-eye circles.
On the other hand, if your concern is the redness of the skin or skin conditions like rosacea, it is best to choose green concealers. Green is known to neutralise redness, making it less visible and easier to hide.
For dark or black skin, choose concealers with orange tones.
Take note to choose concealer shades that are lighter than your foundation by no more than two shades. In addition, your foundation should be closest to your natural skin tone. Choose one that exactly matches your colour, if possible.
Do's and Don'ts on the Choosing the Right Concealer Shade
Don't choose shades that are too pink or too white.
Do choose a concealer that is a shade or two lighter than your skin colour.
Do choose a concealer shade that is lighter than your foundation by at least a shade.
Don't use a concealer colour that is too dark or light, or you may end up with raccoon eyes.
Before buying a concealer, it is a must that you try the product first. To test the product's shade:
Apply a bit on your neck, right below your ear.
Remember, the shade must be just slightly lighter than your foundation.
Go too light, and you'll risk a raccoon effect.
Moreover, you might need a lighter shade in winter compared to summer.
To ensure you get your money's worth, buy from a trusted beauty store that offers a 100% satisfaction guarantee, hence, accepts returns. Department stores and Sephora outlets typically provide this kind of service.