With eyebrows being so popular these days–I am glad that I listened to my mom back in the day when she told me not to wax my eyebrows. I used to hate my naturally thick, bushy 'caterpillar' brows, but today, it's the 'in' thing to have thick, defined brows. So yay me? In any case, today, I decided to talk about the five different ways that you can fill in your brows.
I'll be highlighting the pros and cons of each method to fill in your brows, plus my personal favourite products for each technique.
Let's get to it!
1. Brow Pencils
So the first way is probably the most common and probably the most user-friendly. Almost every brand has released its version of a brow pencil in either a micro brow or a brow definer form. I think the popularity of the Anastasia Beverly Hills Brow Wiz certainly has something to do with the immense popularity of it all.
Most micro brow pencils are mechanical and come with a spoolie on one end and the product on the other. Brow definers–such as the one from Hourglass and Anastasia Beverly Hills–have thicker slanted, triangular tops, but they essentially do the same thing as their skinnier cousins.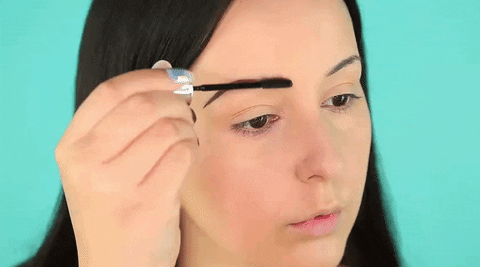 So what's the Good, the Bad, the Ugly?
Micro brow pencils are good if you don't have full brows and need to give your eyebrows some shape as these usually aren't too pigmented and typically have a waxy feel. The wax feeling will allow you to stroke in hairs lightly and will give a very natural finish. However, the product does not last long, so you'll have to replace them often.
Brow definers are good if you have denser brows. These are perfect to fill in your brows because they're thicker, so they'll cover more space. They can also outline or create a brow shape, but they are not as 'defining' or as precise as a traditional micro brow.
2. Brow Pomades
Brow pomades are a thick paste that usually comes in little pots. They can be applied using an angled brush. Brow pomades can also come in a pressed form.
So what's the Good, the Bad, the Ugly?
Brow pomades are perfect for a diverse range of brows. It is all a matter of using a little bit at a time and lightly scraping off the excess (on the back of the hand or the inside of the lid). Although you should still set the paste with a brow gel, they stay on the longest out of any brow product.
Pomades can look a bit strong, primarily if you use them to create an eyebrow shape instead of defining the eyebrows. I find that the best way to use it is to outline the brow first with a brow pencil and then go in with a pomade to fill in the brow.
Pomades can harden, especially if left exposed and open. To remedy this, store it in a warm, enclosed setting. If your pomade hardens, shut it tight and immerse it into hot water for ten minutes.
3. Tinted Brow Gels
I'll confess–tinted brow gels are pretty strange to me. So there may be a bit of a bias. However, many Youtubers and beauty bloggers talk about how they'll quickly run a tinted brow gel through their brows for quick-out-of-the-door makeup. So that's probably the best way to use tinted brow gels.
In any case, tinted brow gels are thin, gel-like formulas (some feel a bit tacky to the touch). They come in standard mascara-like tubes with mascara wands.
So what's the Good, the Bad, the Ugly?
Since they're both tinted and of a gel formula, tinted brow gels are, in fact, perfect for a quick eyebrow routine. They are a 2-in-1 product, where you can fill in your brows and set them in the same go.
Tinted brow gels are very pigmented, so it is very easy to go a bit bold on the brows. In addition, the mascara wand does not offer much precision, so you may prefer to outline the brows with another product (like a brow pencil) and fill in the brows with the tinted brow gel. If you're stuck doing the gel work, try wiping off the product on the wand before going in on your brows–I found that that helped me substantially.
Tinted brow gels with tapered wands will work better on sparse brows, while tinted brow gels with thicker wands will work better on thicker brows.
4. Eyebrow Powder
After micro brow pencils, eyebrow powders are probably the easiest way to fill in your brows. Powders can be applied with the use of an angled brush.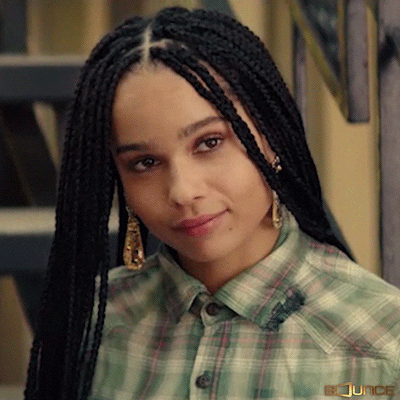 So what's the Good, the Bad, the Ugly?
Brow powders look natural since the powder dissolves into the hairs making your eyebrows look fuller without looking fake. Anybody can use an eyebrow powder–make sure you tap off the excess powder before filling in the brows. Powders last a very long time–you won't have to replace them as frequently.
You want to set your brows since powder products are usually the first to go for makeup longevity.
Used boldly, brow powders can also look painted on. Always remember to stroke in hairs with the brush angled upwards instead of straight on.
5. Eyeshadow
About two years ago, I watched a Youtuber recommend the use of eyeshadows as a brow filler. At that time, I thought–that's ludicrous, but it's not. It's a super cool alternative if you don't want to shell out the money for an expensive brow powder.
The trick to doing eyeshadow work for the brows is to pick out an eyeshadow colour that has the right amount of ashiness to it and that it's the same undertone as your eyebrow hairs. So, for example, I wouldn't use a warm-toned brown like Brownscript to fill in my brows. Instead, I'd pick something like Embark from MAC.
Using eyeshadows as brow filler is inexpensive since all you need is a single shadow. Since it is an eyeshadow, you may find it extremely pigmented for the brows. Remember to tap off the excess and go in lightly with the shadow afterwards.
Like a traditional brow powder, you want to set the eyeshadow with a brow gel.
It may look a bit fake like a traditional brow powder when used boldly or if you use a shadow with an incorrect undertone.
So these are the five best ways to fill in your brows. Of course, customize any of these tips and tricks to your brows and to what you prefer!