Even if you only wear makeup occasionally, learning what works and doesn't is key to a polished look. If you're a makeup maven, this guide can help streamline your routine and offer tips on keeping your products organized and fresh. Use Part 10 of our Skincare & Beauty FAQ Handbook to demystify cosmetics like primers and mineral makeup, and create the best makeup regimen for your skin type and lifestyle.
MAKEUP
"Taking joy in living is a woman's best cosmetic." – Rosalind Russell
Whether you're a cosmetic junkie or novice, it never hurts to learn some tips on proper makeup techniques. Discover the best makeup to use for your skin type, along with information on brush storage and makeup expiration, and how to keep your complexion clear and polished with some easy tricks.
Makeup tips, application & routine
» Q: I recently started wearing contact lenses. Should I change my eye makeup routine?
A: The key to avoiding conflict between eye makeup and contacts is to prevent makeup from entering the eye. To do this, apply makeup before inserting your contact lenses. Then, take out your lenses before removing makeup. Also, make sure that your makeup is fresh (expired makeup may harbor infection-causing bacteria) and consider hypoallergenic cosmetics or those made especially for use with contact lenses.
» Q: I have very dry skin. Is mineral makeup a good choice for me?
A: Powder cosmetics tend to settle in dry spots, so you might want to choose cream powders, eye shadows, and blush. But if you still want to give mineral makeup a go, use a deeply hydrating moisturizer first. Then, try applying the powder with a brush for the most natural-looking coverage. This will also minimize dryness.
» Q: I've tried powder blush a few times, but I think it looks too chalky on my dry skin. What kind of blush should I be using?
A: Powder blush is best for oilier complexions, as are liquid and gel. For dry skin, try a cream formula, which will be more moisturizing and lend a more natural-looking finish.
» Q: Do I need to use a separate brush when applying makeup, or is the one that comes with the product just fine?
A: The pros recommend throwing that brush away and using your own. Those tiny brushes that come in compacts and palettes are generally low quality, and the size and shape aren't ideal for creating a natural and polished look.
» Q: Do you have any tips on making thin lips look fuller?
A: Thin lips occur due to a lack of collagen. Some women naturally have less collagen than others, and many lose collagen as they age. To make your lips look as plump as possible, avoid dark lip colors, which have a minimizing effect, making lips look smaller. Instead, top your lip color with a shiny gloss to reflect light and make your lips look bigger. Finally, create dimension by lining lips with a lip pencil one shade deeper than your lipstick.
Makeup expiration, cleaning & storage
» Q: My favorite eye shadow is more than three years old. I know I should probably toss it, but I can't find the same color anywhere. What do you think?
A: Just like food, cosmetics have a limited shelf life. For shadows and powdered products, that shelf life is approximately one year, as bacteria can easily contaminate them over time. Using expired cosmetics — or sharing products — puts you at risk for allergic reactions and infections, especially when applied near the sensitive skin around the eyes. Instead, make a record of the color on paper, and toss it. Then, next time you're headed to the cosmetics counter for new products, see if they're able to find a similar shade.
» Q: How can I make my makeup last longer?
A: Makeup goes bad when bacteria contaminate it from outside sources, such as your fingers. So always use a sponge or clean applicator. If your products become stiff or sticky, don't try to soften them by adding water or other liquids — it's probably time to throw them out. Store cosmetics in a cool, dry area, and be sure to close containers tightly when not in use to prevent contamination from airborne bacteria. For this reason, don't "pump" your mascara, as it forces air and bacteria into the tube. Wash your brushes and applicators often, and don't share your makeup with others.
» Q: I only use a small amount of concealer daily, so one tube lasts a long time. How long should I keep it before it needs to be replaced?
A: Typically, concealer lasts between 12 and 18 months. Stick concealers usually last the longest but toss a stick concealer when it becomes dry or lumpy. Likewise, a liquid concealer should be replaced when the formula begins to separate.
» Q: When should I throw out my mascara?
A: After three months, it's time to toss your mascara. But if the mascara smells funny or its texture has changed, throw it out no matter how long it's been. Also, avoid pumping the mascara wand because this lets dry air in and invites bacteria, spoiling the product faster and increasing your risk of infection. Check out our comprehensive guide to learn more about when beauty and skincare products expire.
» Q: What's the best way to store my brushes?
A: When you're at home, it's fine to keep your brushes in a jar. But when you're traveling, keep brushes in a separate bag or container, so they don't get ruined. You can also purchase a brush roll, which contains a separate slot for each brush and rolls up when you're on the go.
» Q. What is the best way to clean makeup applicators?
A. Clean your makeup applicators (brushes, sponges, and puffs) using shampoo or antimicrobial soap every few days and consider sanitizing them with isopropyl (rubbing) alcohol after each application. Or you can find brush cleansers at retail stores and on the Internet, like Colorescience Brush Cleanser. If you're using disposable sponges, remember to toss them after each use.
» Q: I have about a dozen random makeup brushes that I've collected over the years, but I'm not sure which ones I need and which ones I can toss. What are the basics I should have on hand?
A: You can get away with having just four brushes in your kit. To start with, choose these as your essentials:
A large brush for applying loose powder or bronzer
A small crease brush for applying eye shadow
An angled liner brush that can be used either wet or dry to line your eyelids
A medium-sized blush brush
From there, you can move on to other accessories such as a lip liner brush and an eyelash brush, but keep it simple!
Complexion
"The best thing is to look natural, but it takes makeup to look natural." – Calvin Klein.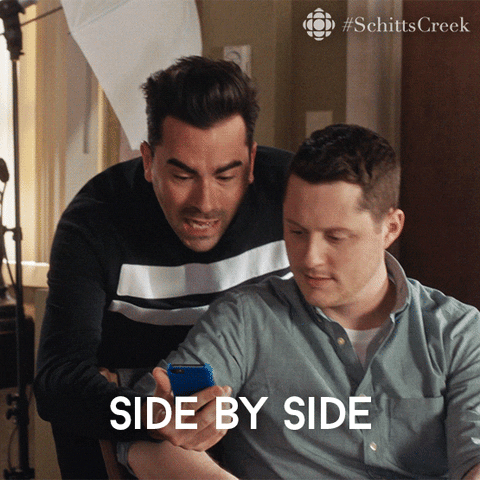 » Q: Any makeup tricks for getting glowing skin?
A: Celebrity makeup artist Carmindy gives Allure these tips for a radiant complexion: Use a non-latex sponge to apply foundation. With one side of the sponge, apply a layer of the product. Then use the other side to remove any excess foundation. In addition, use an oversized brush to apply blush. Finally, apply a highlighter — try a creamy highlighter in spring and summer and powder formula for the fall and winter — above the cheekbones, under the lips, and at your cupid's bow (the curve of the upper lip). According to Carmindy, this enhances your lips' shape.
» Q: How can I create a sun-kissed look?
A: Bronzer and blush are go-to products for creating a stunning sun-kissed face. In Ladies ' Home Journal, renowned makeup artist Bobbi Brown gives these great — and super-simple — suggestions: Use a "fluffy brush" to apply bronzer to the places the sun would naturally hit, which is your T-zone and cheeks. When picking your product, remember that the goal is to give skin a natural-looking, warm glow. Skip anything that's more than one or two shades darker than your natural skin tone. If it looks orangey, go a shade lighter, according to Brown. Next, finish off the look by applying a pink or rosy blush.
» Q: What is a makeup primer?
A: When a foundation is applied directly to the skin, it can sink into fine lines or large pores, accentuating these concerns. By first adding a makeup primer (also known as a foundation primer), these spaces are filled in so that foundation goes on smoother, creating a more even complexion.
» Q: I know the goal of makeup primers is to prepare the face for makeup application and fill in wrinkles — any other benefits?
A: Primers also can reduce redness and inflammation and diminish the appearance of large pores. In addition, a primer moisturizes the skin and controls oily and shiny complexions.
» Q. I've tried nearly every brand of foundation in the cosmetic aisle, and everyone has caused a breakout. What should I do?
A. If you're struggling to find a foundation that agrees with your skin, then it's time to seek professional help. Acne is often a multidimensional problem, and you might need to enlist a dermatologist to create an effective plan of attack.
» Q: I don't like using foundation, but I still have a few blemishes I'd like to hide. How can I do this without making my skin oilier?
A: Opt for an oil-free concealer with acne-fighting ingredients, like salicylic acid or benzoyl peroxide, so that you can conceal and treat blemishes at the same time. Try Murad Acne Treatment Concealer, which won Allure's Best of Beauty award. It contains 2 percent salicylic acid to clear and prevent acne and conceal blemishes.
» Q: If I don't have much time in the morning, what can I do to look polished?
A: If you've got just a few minutes for overall coverage, apply a double-duty product, such as a tinted moisturizer with SPF. Then all you need is a touch of mascara, blush and lip gloss — two of which you can find in a double-duty compact like Philosophy The Supernatural Coloring Book, which contains eye shadow, blush, and gloss. Got absolutely no time in the morning? Simply prepare a bag with these products and take it on the go. But always make time to apply sunscreen about 30 minutes before heading outdoors — it's your most effective product against premature aging and sun damage.
» Q: How long does foundation last before it goes bad?
A: According to dermatologist Angela Bowers, M.D., throw away foundation if it's three months old. The formula can thicken, become oily and change color or smell due to bacterial growth. In addition, a spoiled foundation can irritate skin and even cause infection.
» Q: I use a skin-colored concealer, but I've also seen yellow and green concealers. What are these for?
A: These are considered correcting concealers, and you can use them to boost the effectiveness of your ordinary concealer. Green counteracts red, so you can use this concealer to mask the redness from pimples or scars. Yellow concealer is best for darkness under the eyes. Use your regular skin-colored concealer over the top, and you're good to go.
Are you looking for a fresh approach to your makeup routine? Or need some pointers on building a makeup routine from scratch? You don't have to be a pro to reap the benefits of cosmetic techniques. But, whether you're interested in cutting-edge makeup trends or simply creating a foolproof method for your daily life, it helps to know the basics. Learn how to enhance your features and create the perfect look for your skin type with these tried-and-true beauty tips.
Stay tuned for more articles!