It took me 20 years to figure out that, yes, I do have dry skin. This means that when my face is in direct exposure to the heater/air conditioner in the middle of winter, and I skip the moisturiser for a single routine or accidentally use alcohol-based products, my skin becomes taut. As a result, the tiny lines on my forehead, around my eyes and mouth are more visible.
My skin also feels rough due to the small bumps that are visible only under harsh lights but were enough at one point to alert my co-workers as I looked in the mirror and promptly screamed, confident that someone had cast a voodoo spell on me.
In some severe cases, my skin develops red, itchy and flaky patches, especially the skin on the side of my nose where the pores are more prominent, and I get the tremendous urge to scratch away.
In these 20 years, through many trial and error runs, I managed to learn some tips on how to combat symptoms of dry skin :
Know that you have dry skin.
This sounds simple enough and makes sense, but I'm still surprised at the number of people who don't know their skin type. I see many girls who continue to buy normal to combination skin-type products and yet complain that their skin feels very dehydrated and they break out often.
When I ask them, "Do you have normal skin?" they look at me blankly and ask, "How am I supposed to know?"
To know what your skin type is, put some tissues on your dry, cleansed face. If the tissue doesn't stick to any spots on your face, your skin is dry. If it sticks to your forehead, nose and chin, or t-zone, you have normal skin. If it sticks to the majority of your face, your skin is oily.
So, first things first, know what your skin type is and use only the products suited to your skin type.
Avoid soaps and foam Cleansers– use cream cleansers instead.
Soap and alcohol are the two worst enemies of dry skin. Both strip your skin of its natural essential oils. Foam cleansers, in my opinion, are equally harsh. Not everyone may agree with me, but I find foam cleansers have the same effect on my skin as soap does – it makes it dry and tight.
It doesn't matter if the label on the foam cleanser says it's suited for dry skin or the saleslady and even the beauty therapist herself recommend it. I can say that I have not used a foam cleanser that has not made my skin itchy, taut and flaky after three days of use. I suggest using cream cleansers instead.
I remember recommending a cream cleanser to a fellow "dry-skinner", and she initially complained that she didn't feel her face felt cleansed at all, having the mentality that a substance needs to behave like soap to clean. Not so. Cream cleansers are alcohol-free and are designed to gently cleanse your face without stripping your skin of its natural oils.
Ask yourself, "Do I need a toner?"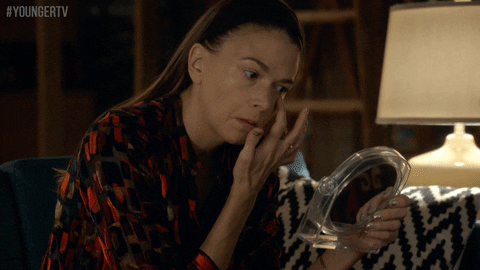 I don't know about these 3-step skincare systems: cleanser, toner and moisturiser. As with soap, foam cleansers and other alcohol-based products, I feel that toners make my skin dry. Again, many people may disagree, but since I stopped using toners, I've noticed my skin improving with fewer breakouts.
Toners, technically, are used to get rid of any traces of grime and impurities not picked up by a cleanser. However, if you have a good cleanser, you don't need a toner, so maybe you should invest in a good cleanser instead.
Wash your face in lukewarm water.
Many beauty therapists say that you should never wash your dry skin with tap water as tap water contains impurities. Instead, they say to rinse your face with cotton pads drenched in mineral water.
Oh yeah, I can imagine filling up my shopping trolley with several mineral water bottles to rinse my face for the week. I may want to take good care of my skin, but I'm not about to waste precious water good enough for drinking, not to mention money.
Seriously? I think it's perfectly okay to use tap water, just as long as it's lukewarm – not too cold and nor too hot, as not to cause broken capillaries.
Once a week, use an exfoliator and a hydrating mask.
The exfoliator will remove the build-up of dry, dull surface skin cells and helps diminish blackheads while the mask locks in much-needed moisture. But I don't recommend exfoliating more than once a week as I find this eventually dries up my skin.
Steam your face once a week or every two weeks.
During the wintry or windy months, I also steam my face once every two weeks. Steaming opens up your clogged pores while also cleansing your skin.
Steaming doesn't have to be fussy. You may wrap a hot towel around your face and let it sit there for about two to five minutes. Next, boil a small pot of water and put your face over it – careful not to put your face too close though – and put a towel over your head, or, and this is my personal favourite, you can steam your face and your body by spending about ten minutes in a sauna.
I usually follow the steaming with the mask.
Exercise regularly.
Exercising encourages blood flow and improves your blood circulation. If it's good for your body, it's suitable for your face. After exercising, I notice that my face has that healthy, luminous glow.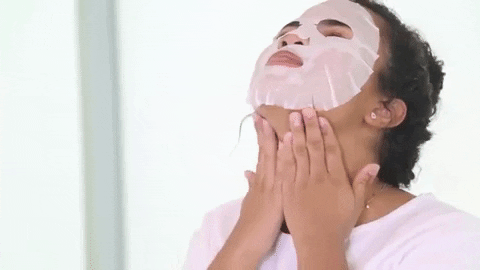 Get a Facial.
Pamper yourself and get a facial at least at the change of each season. You may have a good treatment at home for your skin, but nothing beats lying down for an hour with someone fussing over you and giving your face a heavenly massage once in a while.
Don't over-moisturise.
I didn't think there was such thing, but there it is. I once went overboard and slathered one hydrating product after another on my face and my skin, ironically, became drier. This brings me to the last and most important tip :
Keep it simple.
When you start worrying about your skin, it's understandable to be swayed by the ads and the salesladies prompting you to buy one product after another – day creams, night creams, boosters, skin renewal creams, serums, etc. all promising the results of healthy, glowing skin. I had once swayed myself that when I bought everything this saleslady recommended, she hugged me after the transaction.
For the next three months, I spent 15-20 minutes on my face twice a day – with no results other than my face was breaking out more than usual. Then, finally, I realised that my skin was getting confused with all these serums, boosters, creams, etc.
So I threw away most of the items and stuck to what I think are the beauty products you should have in your cabinet – cleanser, moisturiser, exfoliator and a masque. And if you manage to find a great eye cream, add that in too.