Healthy eyes and eyesight play a significant role in our overall well being. Monitoring your food intake and diet can help you do so. In addition, every one of us needs to take good care of our eyes so that we can easily thread needles even if we cross 100 years of age without anyone's help.
The deficiency of the proper nutrients in our diet is a significant cause of all eyesight problems. Including nutrients like Vitamin A, Vitamin E, Vitamin C, Omega-3 fatty acids in our food can help you get lifelong healthy eyes and eyesight. It can help you improve your current eyesight problems too.
So, here is the list of the top 14 foods for healthy eyes and vision to include in your diet.
1. Spinach
You must have heard your parents, relatives or doctors advising to include spinach in a diet for healthy eyes and eyesight. This is because spinach comes under green vegetables. Leafy greens are the best green vegetables you can have in your food. Spinach contains vitamin A in reasonable amounts. It also contains Vitamins E and C. All these nutrients make spinach the best food for healthy eyes and eyesight. The best thing is spinach can be found easily in your nearest market.
Fact: Vitamin A has been proven to cure night blindness.
2. Kale
Second on the list is kale, another leafy green vegetable to include in your food for better eye health and eyesight. It is a part of the cabbage family. Vitamin A is a major nutritional component of kale. Like other leafy greens, it also is a good antioxidant. It generally contains the same nutrition as spinach.
Well, there is nothing wrong to include both green vegetables in your food. Kale is very high in good nutrients and low in calories, making it suitable for healthy eyes and eyesight and beneficial for the overall body.
3. Carrots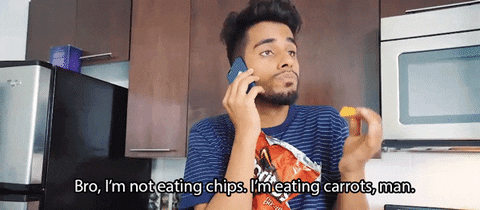 Carrots are vegetables (root vegetables), very high in vitamin A and very good for eye health. This is because carrots are high in beta carotenoids. Beta carotenoids like lutein and zeaxanthin give it the orange-yellow pigment.
Carrots can be found easily anywhere. It can be consumed quickly on the go. Include them in your snacks, salad, soups or garnish them on top of your homemade recipes. My advice will be to go fully raw and eat them directly.
4. Fish
Many fish, especially Salmon, are a great source of omega-3 fatty acids. These essential oils are present in their guts and body tissues.
Common examples of fish that are rich in high omega-3 fatty acids are:
Salmon
Cod
Tuna
Herring
Mackerel
Sardines
Consuming these fish, rich in high omega-3s, can benefit your eyes. Omega-3s from fish can relieve you from dry eyes and protect your eyes from glaucoma. These also help in maintaining the good health of your retina in the eye. Hence, improving overall eye health and eyesight.
The best way to consume them is to grill them, seasoning them a little with salt and lemon.
Fact: Omega-3 fatty acids and Omega-6 fatty acids are proven to be very healthy for the heart.
5. Egg
Eggs are an overall package of various nutrients. Egg yolks are very rich in zinc and carotenoids (namely lutein and zeaxanthin). These yellow-orange pigment carotenoids help safeguard your cornea; the cornea is the outermost layer or surface of the eyes. Lutein and zeaxanthin help in preventing various age-related eye health conditions like macular degeneration and cataracts.
Zinc also helps in contributing to the overall health of the retina. Zinc is also suitable for night vision.
Eggs are all-rounder food and can go with any combination. They can be consumed in breakfast, lunch, dinner or snacks. Eggs taste fantastic; who does not like them?
6. Nuts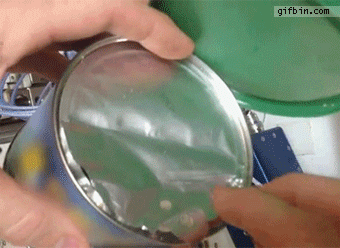 Nuts are again a great source of omega-3 fatty acids. Almonds are the best example of nuts that are highly rich in these essential oils. These nuts also contain vitamin E as a significant nutrient. Vitamin E in these nuts, along with other nutrients in them, have been proven in reducing age-related complications in the eye. Therefore, it is recommended for everyone to have them daily in their food for better eye health and eyesight. ¼ cup of nuts is what you should aim for, considering you are an adult.
Other examples of these nuts are walnuts, cashew nuts, hazelnuts, peanuts. Anyways, watch out for calories as these nuts often contain high calories.
7. Seeds
Seeds are a terrific source of Vitamin E and omega-3 fatty acids that you can include in your food for healthy eyes and eyesight. Flax seeds are a great example. I consume it twice a day. In addition, this seed often contains the same nutritional contents as nuts. Hence, it is perfect for age-related eye health conditions like cataract.
Some examples of these seeds are flax seeds, sunflower seeds, hemp seeds, pumpkin seeds, sesame seeds, chia seeds.
These can be sprinkled on any recipe, perfect for healthy eyes.
8. Chicken and Mutton (Red Meat)
Mutton and chicken are excellent sources of zinc. Zinc is an essential nutrient for a healthy eye, especially the retina and choroid. The choroid is the vascular tissue under the retina.
It is also beneficial for night vision. Zinc also helps to prevent eye complications like cataracts. Mutton or any other red meat generally contains more zinc than chicken. Although chicken contains less zinc than red meat, it has enough zinc and contains less fat comparatively.
9. Oranges
Orange contains citric acid and hence is one of the citrus fruit. All citrus fruits have a high vitamin C. Vitamin C is another nutrient contributing to a healthy eye and better eyesight. Vitamin C also helps in keeping your eyes very clean. Other than eye health, vitamin C also helps in improving the overall immunity of our body.
Oranges and other citric fruits are often delightful to smell as well as are very tasty. Oranges, Citrus limetta, lemon, and lime can be included in your daily intake.
10. Sweet Potato
Like the carrot, sweet potato contains beta carotenoids. Beta carotenoids form Vitamin A that help improves overall eye health and helps in better night vision. Sweet potatoes should be mistaken for regular potatoes. Unlike potatoes, sweet potatoes contain a high amount of vitamin A and vitamin C.
11. Legumes and Beans
Legumes and beans are very low in fat and contain a high amount of dietary fibre. In addition, some beans like chickpea include a high amount of zinc, which help in better eye vision. Some examples of legumes and beans are chickpea, kidney beans, soybean, black turtle bean, pea, lentils.
12. Broccoli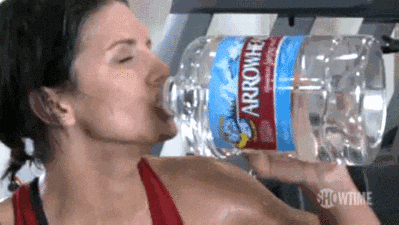 Broccoli and other similar vegetables contain a combination of vitamin A, vitamin C, vitamin E. It also contains antioxidants that help protect your eyes and body from free radicals.
Broccoli is readily available in markets. It can be consumed raw without any doubt. You can steam it or roast it. Include it in your daily food for healthy eyes and eyesight.
13. Capsicum
Capsicum or bell peppers are very rich in vitamin C. Also, they are a perfect source of antioxidants. Hence, it improves retina health and eyesight. In addition, they are significantly less in overall calories and therefore can be good for weight loss as well.
Capsicum can be eaten raw or be included in salads. But, of course, you can cook them too.
14. Water
You might be thinking, wait, why is this on the food list. It is a liquid. The primary purpose of including it in this list is to tell you how important water is for our eyes and overall health. Our lives have gone so busy that we consume a lot less water than we should.
The majority of health problems arises just because we do not drink enough water and remain dehydrated. Often, we do not even know it. So, whether you are thirsty or not, get the required amount of water daily. The recommended amount of water we should drink in a day is 120-140-ounces, equivalent to three-four litres, at least.
Drinking the optimum amount of water daily reduces and prevents dehydration. It also helps in preventing dry eyes. Water helps in keeping our overall body hydrated and healthy. Hence, it helps keep our eyes healthy too and eyesight perfect.