As you may know already, stretch marks occur after sudden weight gain or weight loss, and they are the direct result of skin tearing apart under pressure. Although stretch marks do not pose a health threat, they are unaesthetically pleasing. For this reason, millions of people worldwide are looking for efficient, fast and cost-effective ways to have them removed or at least diminished.
Whether you lost weight very fast or became pregnant, stretch marks usually appear as blue or red lines that slowly become white as the skin starts to heal.
When it comes to natural remedies for removing stretch marks, you have two options: you can either try to diminish their aspect naturally with various oils, supplements and vitamins that aim to keep your skin moisturized, or you can try multiple medical procedures (both invasive and non-invasive) to have them removed.
For instance, Vitamin E is known to come in handy for those who have stretch marks, and it is excellent not only for treating the existing ones but also for preventing the formation of new stretch marks.
Top natural ways to treat stretch marks
Aside from Vitamin E, you can also use creams that contain various natural ingredients combined with collagen or grapefruit seed extract.
Also, essential oils (olive, jojoba or coconut) can be applied daily after bath. These oils will keep your skin adequately moisturized; they will diminish the appearance of the existing stretch marks and also improve skin elasticity at the same time.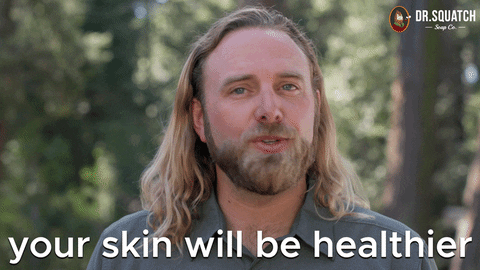 While it is true that vitamins and supplements can come in handy for stretch marks, a healthy and nutritious diet helps as well, as it is essential to treat them from inside out – taking care of the stretch marks only at the surface of the skin will result in a shallow diminishing that seldom lasts in the long run.
This is because the essential oils treat the skin's surface, while the diet will treat the inside. Besides this, a good diet that will deliver you all the nutrients and minerals you need will also improve the quality of your skin.
Can you remove stretch marks completely?
Unfortunately, you can never remove stretch marks once you got them – the best thing you can do is to use essential oils to diminish their appearance, but there is no known natural cure for stretch marks.
On the other hand, laser surgery can be very effective against these bothersome marks, as they can significantly improve the quality and texture of your skin – despite being highly efficient, laser surgery is still a very pricey option not many people can afford.
One thing is for sure, though: the best way to get rid of stretch marks is to prevent them from appearing in the first place, and you can only do that by making sure that your skin is adequately moisturized and by having a healthy diet that will help you maintain a stable weight.
Learn how to hide them
One very commonly used way to get rid of stretch marks is to create an illusion that hides the stretch marks – one of the most important things you can do is ensure that you wear the right clothes.
After that, use the right makeup (combined with the proper makeup techniques) to cover the marks. Although this does not cure the signs, it surely helps to conceal them, and this aspect is essential when you go sunbathing.
A self-tanner can also come in handy, but then again, so does an abdominoplasty (most commonly known as a Tummy Tuck), but the latter option is usually costly.
Let clothes work their magic on your stretch marks!
Wearing the right clothes can indeed be very flattering for your overall figure, but have you ever thought about the fact that the proper clothing can also help you hide your stretch marks quickly and effortlessly?
The thumb rule is to simply avoid clothes that will make your stretch marks very obvious, depending on their location: for instance, if you have stretch marks on your feet, try to avoid wearing short pants or skirts.
However, if you want to wear short skirts, then at least learn how to conceal the marks with some flawless makeup techniques – this way, you can go out in public or go to the swimming pool without being worried or feeling embarrassed. Of course, a concealer or a fake tanner will do just fine!
Are coffee beans good for treating stretch marks?
There is a lot of hype around products that are said to treat stretch marks, and coffee beans are certainly widely advertised. However, the truth is that they contain antioxidants and compounds with anti-inflammatory properties that aim to make your skin softer, smoother and slightly more elastic, thus helping it stretch naturally and preventing skin tearing, which is responsible for the unpleasant aspect of the stretch marks.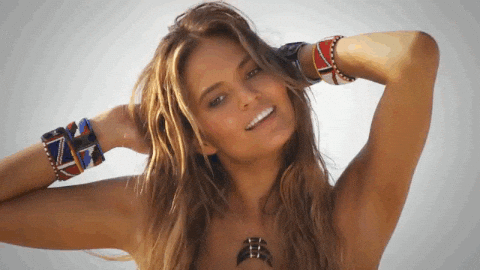 It is better to prevent than to treat; this is why it is important to use creams based on coffee bean extract before you plan to lose weight or before you become pregnant.
On the other hand, Aloe Vera is another highly efficient ingredient. Simply rub the coffee extract against the area affected by stretch marks: you can either use a cream or make your own gel at home.
Other methods that are efficient for diminishing stretch marks
If you genuinely want to invest in a state of the art treatment for stretch marks, then laser treatment options should be your first choice.
The vascular laser is the most commonly used type of laser for removing stretch marks, although the treatment can cost you several thousand dollars, and it may not be effective on dark skin.
Liposuctions and tummy tucks are also two very sought-after options. Still, it is highly recommended not to resort solely to surgical options or medical procedures for removing the stretch marks – rather than doing that; you should also use Retin-A, glycolic oil and various moisturizers to diminish their appearance slowly, naturally, and in a side-effect-free way.