Figure two to five days of the month, 12 months of the year, from age 14 to age 51 or so. Now take that and minus some years for pregnancy, and that's about three years' worth of menstrual cramps by the time a woman reaches the end of her reproductive years. Don't forget to add symptoms that tags along—backaches, bloating, nausea, diarrhea, lethargy, and migraines—and that's quite a lot of time of feeling miserable.
Most women will go through menstrual cramps at some point in their lifetime. However, older teens and women in their thirties commonly suffer the most afflictions.
Menstrual cramps, migraines, diarrhea, and feeling sluggish result from chemicals called prostaglandins discharged into the body during the menstrual cycle. Certain prostaglandins cause blood vessels in the uterus to restrict, i.e. curtailing blood flow to the area.
The uterine muscle then goes into a frantic spasm, tensing up like a fist formed tightly. As a result, women in their thirties often have so-called congestive menstrual cramps, believed to have been caused by insufficient fluid flow in the pelvis followed by premenstrual bloating, migraines, and breast pain: Ibuprofen—the most common drug of choice by most women—targets prostaglandins.
Most women can testify to how effective ibuprofen is at relieving menstrual cramps. In many studies, ibuprofen knocked out aspirin and acetaminophen to diminish menstrual cramps, backache, and the occasional headaches or migraines. Some women also announce that it helps decrease diarrhea and nausea that they experience during the first couple of days into their periods.
Ibuprofen prevents the body's production of prostaglandins that causes cramps. It works best if taken before the specific prostaglandin that accounts for the uterine spasms is released into the bloodstream.
If you decide to take ibuprofen to relieve your menstrual cramps, 400 milligrams of ibuprofen before or at the onset of pain and then every 6 to 8 hours with food is the suggested dosage. This can be administered during the first day or two. If you have a history of ulcers, please talk to your doctor before taking ibuprofen. There are also drugless methods that may cut down or even eliminate reliance on ibuprofen.
Stopping your menstrual cramps
Some natural medicine for menstrual cramps works by attacking prostaglandins. Other natural methods will help the muscle to relax or encourage blood flow to the pelvis. You have probably already found some natural remedies by trial and error, but here is what experts commend for relief.
1. Try herbs to calm your menstrual cramps.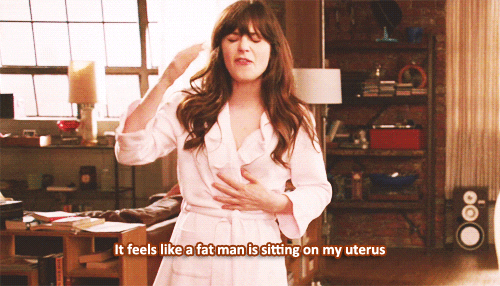 Two notable ones are black haw and cramp bark. Both of them have a long history of use to relax the uterus muscles and alleviate menstrual cramps. Black haw works so well that it is sometimes used to help prevent miscarriage.
If you have mild cramping, then a hot cup of tea would bring comfort. Add 2 teaspoons of of dried black haw or cramp bark in a cup of water. Let it boil for 15 minutes, let it cool, strain it, and drink up to four cups daily. Agonizing cramps may require a more potent medicine: a tsp. Does of herbal tincture every ½ hour for a couple of hours. Try not to wait until your cramp gets worse to start the dosing. If you have regular cramps, it is best to take it a few days before you expect your period to start. Since these herbs contain a compound similar to aspirin, they should not be taken if you are sensitive to aspirin.
2. Drink some ginger tea.
This acrid spice contains several properties that make it a good selection for relieving menstrual cramps. It decreases inflammation and spasms of the muscles, widens up blood vessels to increase blood flow, and has a warming, compelling character that helps banish the feeling of sluggishness.
Add 8 to 10 thin slices of ginger to two cups of boiling water and let it simmer for 20 minutes. Strain it before drinking. You can also combine ginger and cramp bark to enhance the effect of the cramp bark.
3. Head straight for the bathtub.
Fill it up with lukewarm water and add in five drops each of chamomile and rosemary essential oils along with 15 drops of evening primrose oil. Soak yourself in the tub, adding hot water whenever necessary to keep the water warm. The essential oils will relax muscle contractions and tension.
4. Rub your abdominal area to relax your menstrual cramping.
Add six drops of warming, essential oils of wintergreen and lavender to ½ ounce base of olive or almond oil. Rub your abdomen or back area and apply a heating pad set on low for no more than 25 minutes at a time.
5. Take a brisk stroll.
Walking encourages the pelvic region and gets fluids in motion through the area, decreasing pelvic congestion. In addition, a daily 30 minute or so will reduce the likelihood of menstrual cramps and put you in a good mood.
6. Drink lots and lots of fluids, preferably water.
No one understands why but it has been shown scientifically that if you increase hydration, menstrual cramping usually decreases. This is specifically beneficial during the summer months when women are more likely to be slightly dehydrated.
Painful period remedies
The natural solution for the long-term prevention of menstrual cramps depends on dietary changes. Doctors suggest these recommendations.
1. Decrease your meat consumption.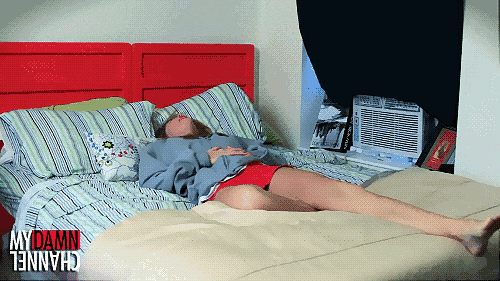 This includes red meat, dairy, egg yolks, cheese, and whole milk. The saturated fats in these products contain a type of prostaglandins that cause muscle contractions. Therefore, cutting back on fat from these sources will help to decrease menstrual cramps.
2. Consume more fish, raw nuts and seeds.
Flaxseeds, pumpkin seeds, sesame seeds, and certain fish such as salmon and mackerel contain linoleic and linolenic fatty acids that help muscles relax.
3. Consider taking evening primrose or black currant oil supplements, which also contain linolenic and linoleic acids.
1,000 to 3,000 is suggested depending on the severity of your cramps. Make sure they are taken daily for up to six months. Both supplements can be found at health food supermarkets.
4. Add vitamin E to your diet.
In clinical studies done, 150 IU of vitamin E taken daily for 15 days before the onset of menstruation and during the first three days of the menstrual cycle—helped to calm menstrual cramps within two menstrual cycles in approximately 75% of the women who tried it.
Vitamin E also seems to control heavy bleeding. It was initially recognized as a fertility-protecting nutrient. But no one can explain how it might influence hormone production. So before taking over 600 IU of vitamin E, be sure to consult your doctor.
5. Check your iron and make sure it's not too low.
If you have had excessive bleeding, you may be deficient in iron since the blood is rich. If you suspect that you may lack iron, ask your doctor about possibly doing a blood test that measures your iron status. Do not take more than 18 milligrams (the DV amount) of iron without a doctor's supervision. Too much iron can cause health problems.
These remedies should help to alleviate menstrual cramps that range from mild to severe. However, if you have painful cramps and soaking through a pad or tampon every hour for 12 to 24 hours, be sure to contact your doctor.