Pretty nails add to the beauty of our hands and enhance the overall effect of our outfits and accessories. Neatly painted nails and cleverly chosen nail colours can do wonders to perk up one's look. We do not always approach a nail bar to get our nails done. A professional nail job costs money, and the truth be told, may not always be necessary. You can do an excellent job of painting your nails all by yourself, provided you avoid these commonly made nail polish mistakes.
1. Skipping preparation for the manicure
The area underneath the nails houses dirt and germs picked up during our various daily activities. Nails also touch our face, hair, moisturizers and other products during the course of the day. Therefore, before a manicure, it is necessary to wash nails thoroughly with a gentle cleanser and warm water. This removes the oil and grime that prevents nail polish from adhering.
2. Improper filing
Most women file nails in a sawing motion 'back and forth, which is very harmful to nails as it causes splitting and chipping. Instead, you should file your nails in one direction only. It is better to use a soft nail filer rather than a harsh emery board. After applying nail polish, filing the nails for the final time ensures that the colour does not chip off in one single block.
3. Incorrect cuticle care
Cuticles should not be picked at or cut with scissors since this leads to infection, inflammation, or scarring. Instead, the cuticles should be softened using cuticle cream or cuticle oil and then gently pushed back using a cuticle pusher. Thus, nail polish will not appear uneven along the cuticle line because it has already been smoothed.
4. Not applying a base coat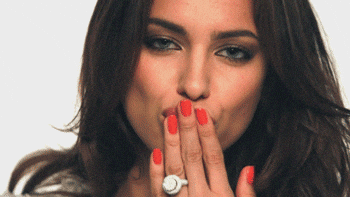 The base coat is the anchor to which nail polish sticks; thus, the base coat ensures that your nail paint stays on just the way you intended it. In addition, the base coat is a protective layer between your nail and the nail polish.
Pigments in the nail polish, especially the shades of red, can sink into the nail plate and cause staining. This also leads to brittle and dry nails. Thus, applying a base coat is crucial while applying nail polish that you should not ever miss.
5. Incorrect application of nail polish
Women do not apply nail polish correctly, so the paint tends to break off even before they finish the nail job. Chipping can be prevented by using a little extra nail polish to areas that can be easily damaged.
Also, after every coat of polish, you should run the brush along the edge of the nail to seal in the paint. Nail polish tends to shrink slightly as it dries, so this step helps lock the colour in.
You should also apply nail polish in three to four strokes instead of one single stroke. Applying nail polish in a single stroke gives an unfinished look because the side walls have not been appropriately covered. Also, the colour washes out in a few days.
The correct technique of applying nail polish is to start at the centre of the nail, near the cuticle and swipe down to the right. The next swipe should again start from the centre and move down to the left.
The third stroke should fill the middle of the nail. If more strokes are necessary to fill in any remaining areas, swipe down the whole nail one final time.
6. Applying thick coats of nail polish
The colour of nail polish looks lighter when inside the bottle. To make nail paint look darker, women tend to apply thick coats. Also, they do not wait long enough for the paint to dry before applying a second coat.
This results in a messy look and a waste of effort. Instead, thin coats of nail polish should be applied, and you should wait for two to three minutes in between every coat. Thin coats dry faster and do not spill over into the cuticle area, making a mess.
7. Not allowing nail paint to set
As we all tend to do, we rush through a nail paint job and do not allow enough time for the nail polish to dry. It takes at least 20 minutes for the nail polish to set completely. If the topcoat is applied too quickly, the nail polish can bubble, ruining the entire look. Patience is key here!
8. Skipping the top coat after applying nail polish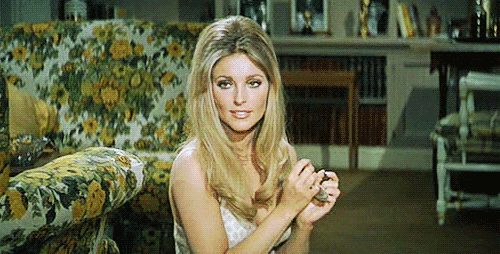 The additional time invested in applying the topcoat will be richly rewarded in the form of longer wear time of the nail polish and less chipping, flaking, or cracking of the colour. The purpose of the topcoat is to provide a finish to the shiny layer of nail paint and prolong its life. It also speeds up the drying time required for nail paint. An excellent way to ensure that nail polish lasts even longer is to re-apply the topcoat every few days.
9. Taking a hot shower after applying nail polish
It is never a good idea to expose nail polish to heat or steam immediately after application before it has had enough time to set correctly. The heat can make the nail polish smudge or bubble, essentially spoiling your nails and wasting the effort that you took to make them look pretty. Ideally, you should wait for at least one hour after a manicure before you take a shower.
10. Going to bed immediately after applying nail polish
Nail polish usually takes at least 20 minutes to dry properly before you can carry on with your daily activities. Going to bed too soon after a manicure can cause smudging and chipping. This is one of the common polish mistakes you can make.
A trick that can help nail polish set faster is to allow cold water to run down your nails. Once the nail polish has set slightly, run cold water over them for three minutes. Ensure that the full force of the water does not fall directly on your nails, as this may cause smudging.
These are the ten nail polish mistakes you should avoid if you want to have good looking mani and pedi.