Healthy and beautiful skin is everyone's desire. Skin is the outermost and the largest organ of our body. Things aren't the same as they used to be as well. There are many harmful elements present in the environment, like dust, sun rays, chemicals, etc., which causes early skin aging, wrinkles, dull skin, and many more issues.
Having beautiful skin is a huge struggle. The skin protects our body from the harmful elements mentioned above, so it's not an unknown fact that skincare is a must. If we don't care about our skin, it will end up getting damaged. Proper skin care is key to having beautiful skin.
Helpful tips for beautiful skin
Drink lots of water.
Water is a solution to a lot of skin problems. Your skin is made up of cells, and these cells need water to work correctly. It not only works as an anti-aging treatment. It also treats your aging signs. A cold water shower can help you to keep calm and cure your skin damage due to stress.
Water improves the metabolism of your body. Drink 1 litre of water per 20 kg of your weight. For example: if your weight is 40 kg, then you should drink 2-litre water per day. It helps you to keep your skin soft, beautiful, glowing and wrinkle-free. It flushes out toxins and impurities from your body. So stay hydrated and drink water as much as you can.
Scrub often.
Exfoliate your skin. It removes the dead skin, dirt, extra oil, blackheads and whiteheads and makes your skin clear and soft. It removes dark patches and makes your skin glow, and improves the texture of your skin. You should scrub your skin twice a week. Use scrub according to your skin type and do it with gentle massage for 7-8 minutes.
The scrub helps to open skin pores, so the skin absorbs the products you use. And you will get better results. The sun can also tan your skin cells. Scrub removes burned, damaged and dead skin cells, so you can do this to get rid of tan. You can use a homemade scrub. Here is a list of such homemade scrubs.
Brown sugar and honey
Yogurt and crushed walnuts
Baking soda and water
Lemon, sugar and tea tree oil
Crushed almonds, honey, and mil cream
Do some cleansing, toning, and moisturizing (CTM).
The famous CTM routine is the best formula for beautiful skin. For this routine, you should choose products according to your skin type. Do it at the end of the day, so your skin can relax. Now let us find out what CTM is.
Cleansing
This is the first and most necessary step of this routine. Cleansing does not mean applying cleanser all over the face and washing it away. Do not use soap as a cleanser; this is not advisable.
You can use a face wash, scrub, raw milk, baby oil, and cleansing milk. For this step, apply a cleanser all over the face and massage it gently for 5 minutes. If you are using baby oil, then soak cotton into oil and clean your face. After this, wash your face with face wash or normal water.
Toning
The primary purpose of having a toner is to clean tiny dust and other particles left in your skin after cleansing. It doesn't necessarily mean that you can use many toners and use only 5 to 6 drops after the cleaning process.
There are several types of toners available in the market. You can use homemade toner also. Green tea or rose water are the most famous and suitable toners available at home; they tighten and brighten your skin. Choose a toner with maximum water composition. Do not use astringent as a toner because it contains alcohol, which can damage your skin.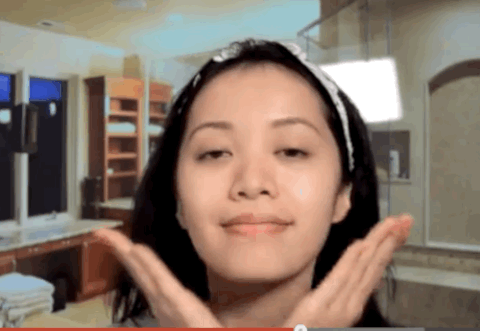 Moisturizing
This is the last step of the CTM routine. Moisturizers' main work is to cure the moisture loss in your skin and make your skin look younger. It maintains a layer of moisture between your skin and the atmosphere. It is essential to apply this after toning.
If your skin is dry, apply heavy moisturizer, and if your skin type is oily or a combination of both, you should use light and oil-free moisturizer. It is essential to apply it after a bath,
Do not moisture your wet skin. You should apply it after 2-3 minutes of your bath. Mainly use this before going to bed at night.
Do some steaming.
This is a very effective method to get beautiful skin. Steaming is a process in which we use a steamer or hot water to absorb steam; it cleanses toxins, dirt, and extra oil from the skin.
It opens up the pores and loosens blackheads and whiteheads, which can then be easily removed by scrubbing. This is really helpful in preventing acne and also in fighting the signs of aging. Steam removes dead skin cells and makes your skin feel fresh, younger and relaxed. You should take steam according to your skin type.
If your skin is normal, you should take steam for 12 minutes once a week. If your skin is dry, you should take steam for 10 minutes once in two weeks. If your skin is oily, you should steam for 12 minutes twice a week. And if your skin is sensitive, you should take steam under the consultation of a dermatologist because steaming can cause irritation or sensitivity.
You can put some tea tree oil on the steamer to get rid of acne and green tea or mint tea for beautiful skin. After steaming, wash your face with normal water and don't use any face wash or scrub. For better results, you should do it just before scrubbing.
Use a face pack, your skin's best friend.
This is a magical mask for the skin, which has terrific ingredients in it. This pack helps you get rid of suntan, makes your skin look fresher than before, and tightens your skin. You should have it applied to your face until the paste dries. The face pack paste pulls the dead skin out when you remove it after it's dried.
If your skin is naturally dry, you must apply moisture-based face packs, whereas if your skin is oily, you should apply clay-based masks. Face packs are available in the market, and you can make them at home also. You should use a face pack at the end of your skincare routine. Here are some fantastic homemade face packs.
Milk powder + orange juice + oatmeal powder
Curd + tomato juice + oatmeal powder
Gram flour + turmeric + milk
Banana + honey + lemon juice
Orange peel powder + lemon juice + fuller's earth + sandalwood powder + water
Tomato paste + curd
Tomato + lemon peel powder + lemon juice
Olive oil + lemon juice
Mint leaves paste + rose water.
Potato juice + curd
Maintain a healthy diet.
A good diet is the key to flawless skin. An unhealthy diet can damage your health as well as your skin. Your eating habit is directly connected to skin and aging signs. Food gets digested and provides you with the right type of nutrition that your skin requires. Here are some food items that are essential and helpful for beautiful skin.
Green tea
Vitamin C supplements
Green veggies
Dark chocolates
Fish
Walnuts
Sweet potato
Tomato
Oatmeal
Coconut water
Eggs
sunflower seeds
Fruits which contains water mainly.
Avocados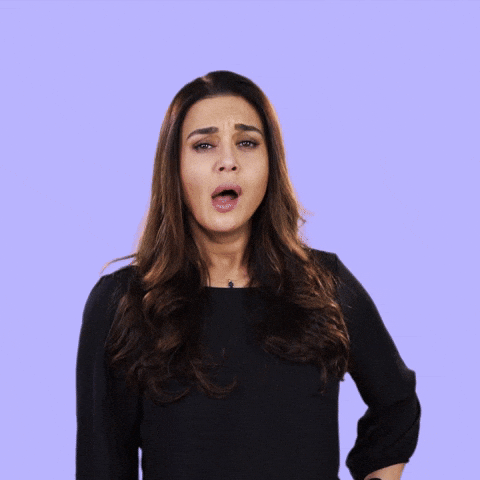 Take a sound sleep.
This is one of the best ways to relax your skin. According to dermatologists, "8 hours of sleep is crucial for healthy skin." Less sleep increases stress hormones, which directly affects your skin and signs of damaged skin appear, like wrinkles, fine lines, dark circles, puffy and dull eyes, and dry skin.
Your skin recovers itself while sleeping. If you take a sound sleep, the benefit will automatically be shown to your skin. Here are some benefits of good sleep.
Healthy and fresh skin
Wrinkle-free
Brighter eyes
Happy appearance
Break from stress
Use skincare products.
Skincare products are also crucial for your skin because they can make your skin either healthy or, in some cases, cause damage, so choose it wisely.
You should check the contents of a beauty product and buy a chemical-free product. Vitamin C and E are essential for your skin, so apply a product that contains these vitamins.
Pick products according to your skin type because a wrong product can make your skin unhealthy. Try to apply homemade skincare formulas because they are easy to get as well as very effective.
Some bonus tips for skincare
When it comes to skincare, people think about the face only. Skincare is not only about your face; it's about your whole body.
Don't take a bath with very hot or cold water. Always use lukewarm water while bathing.
It's essential to apply sunscreen before you go out because sunscreen helps to protect your skin from harmful rays of the sun.
Choose chemical-free and skin-friendly products.
Always clean your makeup properly before you go to bed.
After a CTM routine or steaming, your skin pores will open, so for closing the pores, massage your face with an ice cube.