With everything going on, there is no better time than right now to commit yourself to achieve your best skin! So here are my top skin resolution ideas that will keep your skin clear and glowing!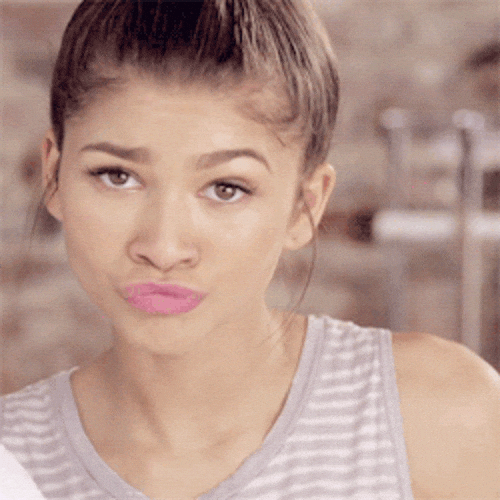 1. Double-Cleanse Your Skin
This is the time to stop sleeping in makeup! When removing makeup, I always recommend cleansing twice. Next, use a makeup wipe to remove any leftover makeup and eye makeup (I like to use Nip + Fab Glycolic Fix Daily Cleansing Pads). For more sensitive skin, I would recommend Neutragena HydroBoost Facial Cleansing & Makeup Remover Wipes. Then last but not least, cleanse again with the same cleanser. This is the best way to ensure all of your makeup is removed. It sounds like a lot, but I promise it's quick.
2. Cleanser for your skin type
It is important to make sure you are using the correct products on your face for your skin type. Below I will list some really good cleansers to choose from for your skin type.
3. Exfoliate
Make sure you are exfoliating regularly! I do recommend exfoliating 2-3x per week. Cleanse daily, and then add your exfoliating scrub on whatever days that work for you! Just make sure you are doing this 2 – 3 days per week. Exfoliating will not only improve the texture but the tone and brightness of your skin.
My favorite facial scrub is MONAT Berry Refined Scrub. This is a 2-in-1, so you put it on as a mask, and then when it's time to remove it, you use it as a scrub. It buffs away dull skin to reveal a smoother, softer, more even-toned glow that's sure to brighten you up! The fresh berry scent of this scrub is amazing! Another good scrub would be SkinCeuticals Micro-Exfoliating Scrub. This scrub is a little less harsh given the fact that it provides smaller exfoliating beads in it. It's for all skin types and gentle enough for daily use.
4. DO NOT pick your Blemishes
I know, I know this can be easier said than done. But It transfers bacteria from your hands to your face, and it only makes them worse. Not only that, but the inflammation caused by picking creates broken skin, sores, and scarring!! Instead, use a spot treatment that contains salicylic acid. My favorite is Murad Rapid Relief Acne Spot Treatment. It works to exfoliate, clear pores, and smooth skin. It reduces blemish size and redness in as little as four hours!
5. Apply SPF Daily
Prioritize the health of your skin and the largest organ on your body, and start wearing sunscreen! My all-time favorite SPF facial sunscreen is EltaMD UV Daily Tinted Facial Sunscreen Broad Spectrum SPF 40. The best part about it is that it's tinted!! It has hyaluronic acid to boost moisture retention and diminish fines lines. It also protects against UVA/UVB and doesn't contain fragrances or any harsh parabens. In addition, it is so lightweight; it can be worn alone or under makeup.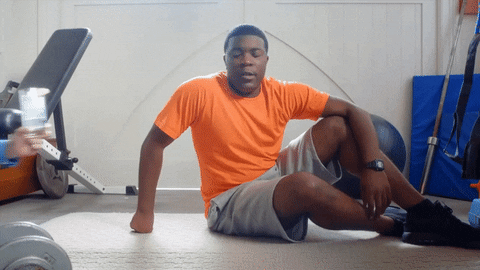 6. Hydrate!!
Hydrate, hydrate, hydrate!! If you have oily skin like me, that does not mean you don't need a moisturizer. Think of your moisturizer as giving your skin a big drink of water! If you're not moisturizing your skin, you're causing damage to your skin's moisture barrier. Loss of moisture means an excessive amount of oil production. This is why you should hydrate using a moisturizer! For oily skin, my favorite is the MONAT Be Balanced Lightweight Moisturizer. It's an amazing moisturizer perfect for all skin types but ideal for normal to combination skin. It's lightweight that effortlessly absorbs, unveiling a softer, smoother, healthier-looking complexion.
It makes your skin feel soothed and soft, provides all-day hydration and moisture, minimizes wrinkles and fine lines as well as lack of elasticity, and it also has age control benefits! Another good one is MONAT Be Gentle Nourishing Moisturizer. This is a rich, calming, ultra-hydrating cream that helps renew, plump, and nourish the skin- revealing a soft, smooth, healthy-looking glow. This amazing moisturizer nourishes and moisturizes skin provides all-day hydration, and minimizes wrinkles, fine lines, and lack of elasticity! This one is ideal for dry and sensitive skin.
7. ICE
Icing your blemishes is so easy and doesn't cost a thing! I mean… If you wanted to get a little boujee with it, then you could get this face ice pack, but that is totally up to you. Icing for 1-2 minutes can help flatten the blemish. That way, when you put your makeup on, it's a lot less noticeable.
8. Heal Your Skin From the Inside Out
The better your health, the better your skin. You want to clean your skin from the inside out. Of course, taking care of your skin plays a big part, and it's still important, but the more you take care of what you are putting into your body, the more you will notice the fewer external treatments needed. Drink your water, eat your fruits and veggies, exercise, take your vitamins, drink green tea, eat less sugar. I promise if you do all of this, you will see a huge improvement in your skin.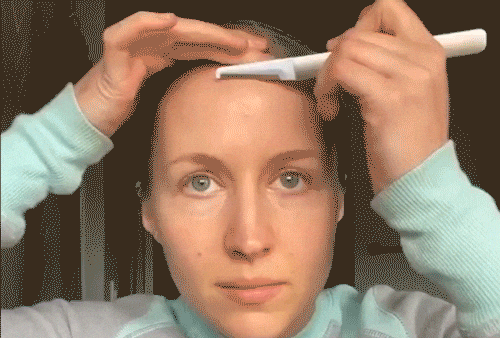 9. Dermaplaning
Dermaplaning is a cosmetic procedure that removes the top layers of your skin with a blade. It is geared towards removing fine wrinkles and deep acne scarring. It also has benefits such as brightening dull complexion, lighten acne scars, improve skin texture, erase age spots, lighten melasma, and also helps skincare products absorb more and work better. On the plus side, you can try this in the comfort of your own home AND save money! Now for starters, please do not use an actual razor with multiple blades on your face; that will make your hair grow back thicker! Instead, use these single blades that you would use to shape your brows.
10. Consistency
Consistency is key! If you haven't already, start your own skincare routine and be consistent. I will say, if you struggle with breakouts, it will get worse before it gets better. This is because all the old acne and bacteria need to surface to clear. Just be patient. Below I have attached a Day/Nighttime routine that you can use and follow regularly. I hope this all helps!