Whether it's a pit in your stomach, your face flushing with heat and redness, or a full-blown meltdown, I think we've all become familiar with anxiety at one point. And if not, I would consider you lucky.
I want to clarify that anxiety is a normal part of life to occasionally experience, especially in those high-stress/pressure situations.
So What Exactly is Anxiety?
Anxiety is our body's natural response to stress. It's that feeling of fear or apprehension about the future or what's to come.
The first date, a job interview, or giving a speech may cause people to feel fearful or nervous, leading to anxiety.
Anxiety is intense, excessive, and persistent worry and fear about everyday situations.
Fast heart rate, rapid breathing, sweating, and feeling tired often occur as symptoms of anxiety.
The Difference Between General Anxiety and An Anxiety Disorder
Anxiety is a normal reaction to many different events and situations that come up in our lives. It's a completely normal and natural human response.
A manageable amount of anxiety can prove helpful in certain situations. It can spark action or motivation. (Think about the fight or flight response).
An anxiety disorder, however, is much different. This is when those anxious thoughts or moments bleed into the majority of your everyday life. People who have anxiety can have their anxiety hang around even after the situation or problem has been resolved.
Facts & Statistics
National prevalence data suggests that nearly 40 million people in the United States alone experience an anxiety disorder in any given year. Even worse is that anxiety disorders are highly treatable. But only 37% of people with anxiety seek out and get the help they need!
I believe this is due to a lack of awareness, resources, or at the very least not knowing where to go to get the proper tools one needs to combat anxiety. I also wouldn't be surprised to see these numbers steadily increase over the coming years.
People that do have anxiety disorders usually develop them at a young age. About 8% of children and teenagers experience an anxiety disorder. However, most people develop symptoms before age 21.
Causes of Anxiety
Anxiety has several different forms, but oddly enough, the general root cause is often the same.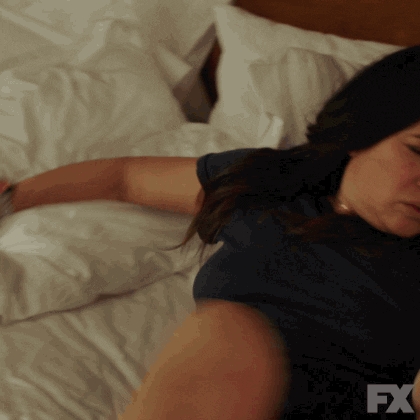 1. Anxiety is primarily caused by overthinking.
Overthinking or having a pessimistic outlook on the future mainly causes anxiety. Cases can range from manageable and tolerable to extreme, even keeping people stuck in their houses for years. Although anxiety is phycological, it can have extreme physical manifestations in some circumstances.
Any new situation or circumstance we come across can lead to anxiety. Therefore, it is important to become aware of the onset of anxiety to help identify triggers and reduce the impact anxiety has on you.
2. What you consume affects your levels of anxiety.
Consumption can range from processed foods to social media (processed thoughts) or just being around negative people. Especially during election season and just the overall nature of news/media, it can be challenging to have a positive outlook on our society or the world in general.
Mindful consumption: As a best practice, I always try to steer clear of mainstream news media. And suppose I need to divulge into something. In that case, I try to do it through alternative channels to try and avoid the oh-so-obvious bias.
Highly processed foods have also been shown to increase anxiety levels and inflammation within the brain. Although it's not a complete solution, I believe a balanced diet free of highly processed foods and mindful social media consumption can help ease the effects of anxiety.
3. Other contributing factors to anxiety
A big event or a buildup of smaller stressful interrelated life situations may trigger excessive anxiety. For example- a death in the family, stress at work, or ongoing financial worry can all be huge drivers of stress in our lives.
Some of these bad events are somewhat inevitable. So I want to provide some remedies to anxiety and help you soar past those low points and not let anxiety hold you captive.
First, though, we need to identify why anxiety is so prevalent now in our society. This will help us better create a framework to understand and overcome anxiety.
This is a question I think about often. Not only have I noticed that my anxiety has increased as I've aged. But I've also noticed so many other of my peers experiencing similar issues regarding anxiety. Social media has become a big driver of anxiety for people my age. This new technology has made us more detached and isolated than ever before while only having access to highlights of others' lives. Although Social Media is here to stay, no doubt about it, I think for us as individuals. We must develop a healthy relationship with these tools to help us evolve and not become enslaved by them.
The best ways to remedy anxiety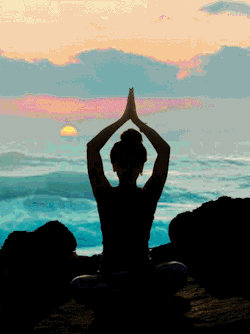 1. Meditation
I've noticed a real difference in my general anxiety levels on days that I meditate and when I skip this endeavor. This is because meditation helps quiet the overactive brain, which is ironically the main contributor to anxiety. So taking time every morning to try and silence or at least tame that beautiful mind of yours is a worthwhile endeavor.
2. Expression
Whether it's talking to someone or just journaling, it can be useful to express yourself and what you feel.
3. Goals
Having goals in life gives you direction. I truly believe everyone should take the time to sit down and write out in-depth goals about all areas of their lives. Anxiety can increase when you don't know where you're going or have little to no direction in your life. Writing out and setting goals can help eliminate that.
4. Friends/family/relationships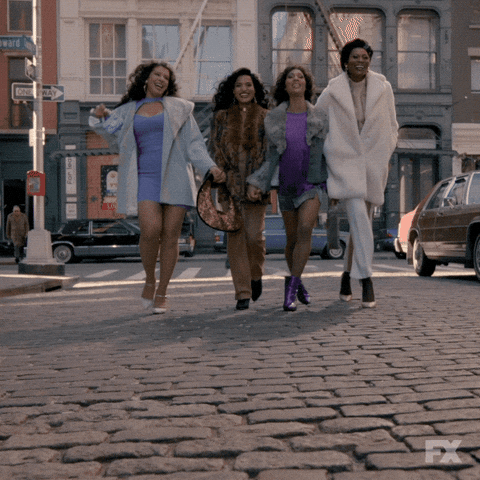 I believe we are all coming to realize how truly important real relationships are in our lives. Whether it be friendship, a strong family bond, or a relationship, all forms are important for the human soul to feel connected and alive.
5. Preparation
I know that some of the most anxiety-filled moments/events in my life had to do with interviews and public speaking. 1 undeniable practice that has helped my anxiety immensely in those situations was being properly prepared. A big trigger of anxiety is fear of the unknown. But if you put in the work to properly prepare for an event, no matter what it is, that preparation will help ease your anxiety almost every time. Write out what you want to say, visualize, and practice whatever you're going to do over and over until you feel comfortable.
My battle with anxiety
Anxiety is something I've struggled with personally since I was a kid. I would often think up the worst-case scenario and convince myself it was going to happen. I don't know where this stemmed from, but it's important to become aware of these things to change them. As I got older, those anxieties became a little less abstract and more persistent, especially during college when you're trying to discover yourself. I found anxiety trying to limit my ability to experience life. Luckily it was never to an extreme point where the anxiety took control of my life. It was just always there, though, in the back of my head.
Even once graduating college, I could often feel the anxiety creep back up in pressure-filled situations. (Most of which weren't pressure-filled, just made-up circumstances in my mind.) This was when I knew proactive steps needed to be taken to alleviate my brain from this unwarranted worry and fear. I've found things that work wonders for me, and I'm excited and blessed to be able to share them with you.