Developing a positive attitude is not a one day process. Positivity is nothing but your good attitude towards a lousy situation, calmness and hopefulness even in the worst times. You can handle it. This positive attitude can be developed only by you.
"Your life is 10% what happens to you and 90% how you react to it."
I think no one is born with positivity, and of course, life is not a bed of roses. Different experiences of your life are responsible for your overall psyche. If you have seen many bad situations in your life or maybe around you, it negatively impacts your mind, and with time, unconsciously, you become a negative person.
Your mind is inexplicable; whatever you feed it, your mind will magnify those feelings and make you believe that. The solution to this is to train your mind and don't let a negative situation overtake you. It's not easy or a single-day process, but it's not impossible too. If you try it, you will master the art of being a positive person.
Discussed below are some of the best tips to become a positive person and remain positive in any situation.
1. Recognize and remove the negative thoughts.
This is a significant step because negative thoughts almost always conquer the positive ones(if you let them). With the negative thoughts in your brain, you can never be positive. It is necessary to recognize that you are negative; we often don't realize that we are hostile. So whenever a negative thought arises in your brain, stop it right there and replace it with a positive one.
2. Avoid negative surroundings.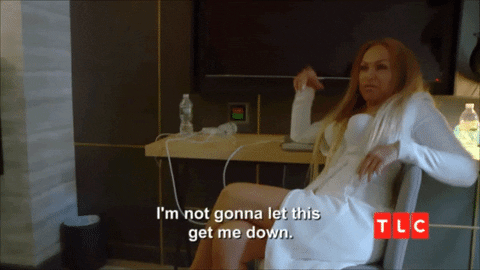 Do negative people surround you? Stop thinking about being positive. But do you want to become positive? Get rid of these negative people. Our friends and people around us have a very deep impact on us.
Do you know, "We are the average of those five people with whom we spend most of our time?"
Who are those five people in your life? Are they positive or negative? Whatever they are, they are affecting you either positively or negatively. The choice is yours. We learn from each other, so we try to surround ourselves with positive people. Respect yourself by limiting access to negative people.
3. See what's blessing and not what's depressing.
Every coin has two sides. Every situation also has two sides, one that is depressing and the other that is somehow a blessing. Up to you that what you want to see. Interesting in being positive, stop looking at the negative aspects of a situation and try to figure out anything positive, even in the worst case.
Here's an example: You encountered an accident, and your car is badly damaged, and you are unfortunate. But wait, you still have a reason to be positive because you are alive and safe.
So thankfulness is another way to stay positive.
It was just an example to explain to you but learn to see that blessing in disguise in every situation.
4. No entry for sadness in your heart
So who don't have problems in life, probably anyone? However, some issues in life leave an unfortunate impact on life. A trial begins to demolish you when you become weaker than the problem. But no problem will ruin your zen and positivity when you don't allow the situation to overtake you. So built a fort of positivity around your heart, and remember there is no entry for negativity, stress and sadness. That's so imaginative, I know but FAKE IT TILL YOU MAKE IT.
Don't let any situation affect you. Be strong, be a fighter, trust God because you know that a bad situation won't last forever because every cloud has a silver lining.
You are never put in a situation that you can't bear. Just remember your good times in a bad case; it will give you the courage to fight it. Problems are not forever, and time is magical. You will forget the pain you went through with time when things get better. But if you let issues take over you and you are not optimistic during that period, they can have a long-term effect on you, including your physical and mental health.
5. Create a source of positivity.
You won't remain optimistic for a long time if you don't have a source to keep you so. This source can be anyone. It may be someone in your family or a friend or maybe as small as a quote. So yes, just a selection of the right people can also help you stay positive.
6. Stop focusing on your weakness.
Focusing on your weakness will never let you have a positive mind. A positive state of mind is also achieved when you accept yourself the way you are, and you don't try to change the things that are not in your hand, but you work hard to change the things that you can. Since we have two aspects of our life; one that we can change(by the hard work and passion, of course) and the other one that we cannot change(including your background, appearance etc. etc.).
There is a massive list of weaknesses that keep bothering us. It attacks our positivity and confidence and is a hurdle in anything positive that we think to do. So no more focus on weakness. Now your focus should be on your uniqueness and abilities that can help you achieve your dream life.
Remember where your complaint is actually where you should be thankful. You know why think it yourself.
7. Trust God.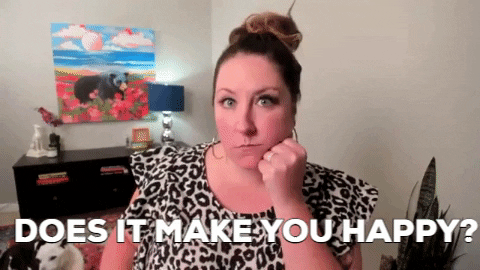 I can't stress this enough. It is one of the essential things that can fill your life with positivity, hopefulness, and happiness. Leave all your matters to him and have complete faith that he will help you in every step of your life. You are never alone. He is always with you. He loves you the most, more than any other person in the world. Trusting God helps a person to stay positive and happy.
8. Change your lifestyle.
And last but not least. Have a healthy lifestyle because you can never be mentally healthy unless you physically are. For example, if you don't sleep early, your body does not repair even if you sleep for 10 hours. So make sure you get a sound sleep at night and on time.
Having good proper sleep helps a person to stay stress-free. Also, studies have shown that having a diet with lots of fruits and vegetables positively impacts your mental health. And that drinking lots of water reduce stress. So Eat well, sleep well. Stay happy. Stay blessed and love yourself.
More tips for positivity
Don't compare your lives with anyone else. Seeing that others are happy and successful while you are not will make you unthankful and a negative person. No one is born a successful person. Behind a success, there is a lot of failure and pain. While what you see are their success and happiness.
Jealousy cannot help you in becoming a positive person. Everyone is blessed in one way or the other. Find how you are blessed and use your abilities with a positive attitude to make your life happy and satisfied.
Read the success stories of successful people and see how they got there despite all the odds and difficulties in their life. This will give you a solid positive attitude towards different problems of life.