If you were looking for hibiscus tea benefits, you are on the right page. In this article, you'll read about the most important benefits of hibiscus tea, including both health reasons to consume hibiscus tea as well as other reasons to try it.
Before we start, I'd like to point out that we still don't know everything about hibiscus tea. Some health benefits were confirmed by human studies, while other benefits we only know from animal studies.
If you want to use hibiscus tea to treat your health problems, you should still talk with your doctor first because it may interact with some drugs, some people also experience some side effects.
Benefit #1. It reduces blood pressure.
Scientists from Bastyr University in Seattle, WA, report that hibiscus tea is beneficial for people who suffer from high blood pressure.
Researchers conducted a study evaluating 70 people with mild to moderate hypertension who were otherwise healthy. Some patients were taking 16 ounces of hibiscus tea before breakfast each day, and others were taking 25 mg of captopril (a blood-pressure-lowering drug) twice a day for four weeks.
The patients' blood pressure was measured at the beginning of the study and weekly during the study. After four weeks, scientists found out that hibiscus tea treatment and captopril treatment effectiveness was statistically similar: diastolic blood pressure was reduced by at least ten points in 79% of the people taking hibiscus, 84% of those receiving antihypertensive medication, captopril.
The study shows that natural hibiscus tea may be as effective in treating hypertension as drugs which is one of the most incredible hibiscus tea benefits. Read "Hibiscus Tea and Blood Pressure" to learn more about this topic.
Please keep in mind that if you have mild to moderate hypertension and want to lower your blood pressure by taking it, you should still talk with your doctor first.
Benefit #2. It improves cholesterol levels and lowers triglycerides.
Animal research (conducted by Chung Shan Medical University researchers in Taiwan) suggests that antioxidants found in hibiscus tea may help reduce cholesterol levels. Hibiscus tea reduces the build-up of fatty deposits in arteries and improves blood cholesterol levels.
Another study (this time human study) conducted by scientists from Shahid Sadoughi University of Medical Sciences, Yazd, Iran, shows that patients with diabetes who were taking hibiscus tea two times a day for a month saw improvements in their cholesterol levels. In addition, good HDL cholesterol was increased, and bad LDL cholesterol was reduced, triglycerides were also significantly decreased.
As you can see, hibiscus tea is very beneficial for your heart (I also write about it in Hibiscus Tea and Heart Health).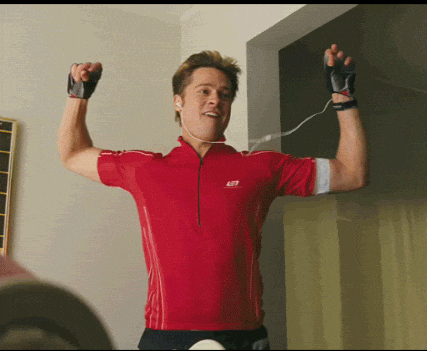 Benefit #3. It helps maintain a healthy weight (or lose weight)
As I wrote in another article, Hibiscus Tea and Weight Loss, hibiscus tea helps maintain a healthy weight or lose weight in a few different ways.
First and foremost, it helps your body digest carbohydrates which may boost your metabolism and help you burn fat more quickly.
Secondly, it is a diuretic that is helpful for all people who suffer from water retention (which also makes you look fatter).
Last but not least, drinking tea with a meal may help increase your satiety which will help you control hunger better.
Keep in mind that hibiscus tea is NOT a magic pill – it won't make you lose weight alone. You still have to eat less than your body needs and ideally start moving more. So hibiscus tea is only a supplement that may help you burn fat more easily.
Benefit #4. It's rich in vitamin C
It is a good source of vitamin C (ascorbic acid), a vitamin that your body needs to grow and repair tissues in the body.
Vitamin C is important for your skin (vitamin C is required to synthesize collagen, which makes your skin look healthy; unfortunately, your body produces less and less collagen with age) for healing wounds and your bones and teeth.
Moreover, vitamin C is an antioxidant which means that it blocks some of the damage done by free radicals which are made every time your body breaks down food and which are probably largely responsible for the aging process and which may play a role in developing cancer, heart disease, and arthritis.
Some people also believe that vitamin C improves your immune system or helps fight the common cold. Unfortunately, that's not true – taking vitamin C supplements won't reduce the risk of getting the common cold. It may only reduce symptoms or the duration of the illness.
Benefit #5. It's a diuretic and a mild laxative.
It has both diuretic and laxative properties. Drinking it may alleviate these symptoms if you suffer from minor digestive issues such as bloating or gas. Moreover, drinking the tea may help reduce water retention, which will make you look less "puffy."
Benefit #6. It's high in electrolytes.
Every time you work out, your body loses electrolytes (such as sodium, chloride, calcium, magnesium, potassium, and phosphate) through sweat. You need electrolytes to regulate your body's fluids, maintain a healthy blood pH balance, and send electrical signals essential for numerous body functions.
Guess what… Hibiscus tea is rich in electrolytes! Consequently, it's a great post-workout deal and is certainly healthier than sugared and artificially flavored sports/energy drinks.
Benefit #7. It's easy to make
It is very easy to make (even making cold hibiscus tea takes only 20 minutes) and is a cool alternative to "boring" tea or coffee. Moreover, it's very easy to buy it in health stores and online, for example, at Amazon.com.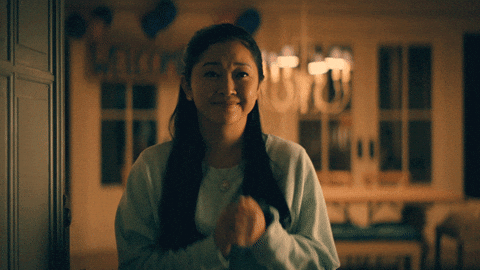 8. It's great all year round.
Since you can make either cold or hot hibiscus tea, and it'll always taste great, it's a perfect healthy beverage all year round. Drink it hot to warm yourself up in the winter; drink it cold to refresh yourself in the summer.
Keep in mind that people from all over the world consume hibiscus tea in different climates – the Caribbean, USA, Mexico, Thailand, Egypt, Sudan, and Italy.
9. It has great taste.
If you like a bitter cranberry-like taste, you'll like hibiscus tea. When it comes to eating (and drinking!) healthy, there's nothing better than a healthy drink or food that also tastes great.
10. It has a great color.
Well, it's not that important, but still… If its deep red color convinces your children to drink it or impresses your friends or family at the party, then it's certainly a great benefit of this healthy tea, don't you think?
What are you waiting for? These hibiscus tea benefits should convince you to go and try some hibiscus tea now!