Almost every woman dreams of having beautiful, strong and long nails which make them look better. Healthy hands and legs are a clear indication of judging the beauty of a woman. The problems related to common nails are blotches, discolouration of hands, many white spots in nails, and nail cracks. If you are suffering from any of the above problems, you must be on your toes that it is high time to take care of your nails.
The fact is that we want to improve our appearance by spending less time and money.
You can take care of your nails in several ways; one is to go to a beauty salon, spend some money, and get whatever you want. The second idea is to use some tips to help you take care of your nails at home. These are simple tips to follow, but all you need is to make some solid will in your mind.
Tips to Take Care of Your Nails
Remember that you must take care of your nail-related problems; otherwise, these can turn into painful diseases. Some important which you must follow to avoid nail-related problems are given below. It depends on what kind of problem you are facing. However, some tips are common to everyone who stand good even if you have no problem.
1. Use Vitamin A for dry nails with cracks use Vitamin A.
If your nails are dry with cracks in them, then there is no doubt that you have a shortage of Vitamin A. Vitamin A can be found in fruits such as mangoes, apricots, and vegetables. If you are not facing any dryness problem even then, intake of Vitamin A is good for your health.
2. Keep your nails moist.
This is the only way that can suffice all problems related to nails. The best thing you can do to keep your nails moist is to wash nail tips before going to bed using some hand moisturizer. Later on, do not let them remain dry the whole night. The best thing is to apply some moisturizing cream or petroleum jelly.
When I say keep them moist, it doesn't mean that they should be wet. Avoid wetting nails; otherwise, they will be cracked, and already cracked nails will be spoiled more than expected.
3. Drink lots of water.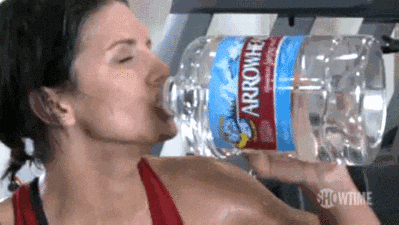 If you want to look more beautiful, the best suggestion someone can give you is to drink a lot of water. Intake of an abundant quantity of water has got no adverse side effects on the human body. Instead, it helps in adding moisture to all parts of the body. Nails are no exception so that you can increase, so taking at least 10 – 12 glasses of water per day is going to improve your nail health.
4. Use the correct file.
People always ask which file has to be used, and this is a crucial step in taking care of nails. The rule which is uniform for all types of files is that you must do it in one direction to avoid breakage and spoiling of pins.
Remember not to soak hands in water before filing. Use a gentle diamond or crystal file, or choose emery boards with no more than 180 grit. Higher grit files should be used for buffing the nail plate, as opposed to performing shaping.
5. Keep the nails clean.
Cleaning nails is the primary step if you want to be careful about nails. To clean the nails, scrub underneath of nails with soapy water before removing any old nail polish.
At times you want to have simple white nails. The tip for making them white is to soak them in lemon juice, then dry thoroughly, in the end, buff them.
6. Wear gloves.
The use of gloves is essential when nails are exposed to hazards such as detergents and extreme temperatures. The best thing is to use gloves even while washing in the kitchen, clothes etc. Also, put them on while driving a car and during winters to avoid cracks or dryness.
The age of women can be judged very quickly by looking at a woman's hand. So keep in mind that nails are your assets, and you have to take care of them to look more attractive.
7. Use good quality nail polish.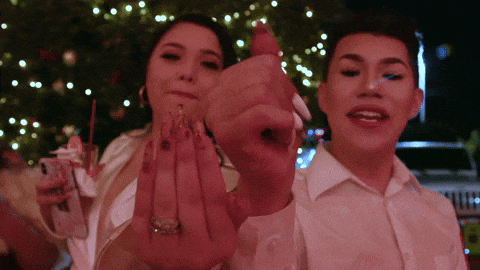 Always use good quality nail polish and buff nails 3 to 4 times per week to keep them healthy and shiny. The tip is to use nail polish of colour that suits you.
Remember that using a base coat will help the nail polish stick to your fingernail, whereas the topcoat will not allow the polish to chip off as easily.
8. Mind the shape of your nails.
Avoid shaping your nails into pointed witch-like nails. This will not give a nice look to your hands. The "squoval" is much better, square with round corners. This shape is simple and easy to maintain; if you allow the nails to grow longer, it will make an undoubtedly elongated appearance to short hands.
9. Watch out for uneven nail surfaces.
If your nails have ridges all along their surface, then rest assured that you have a shortage of vitamin D and Calcium. Nails like this gives an ugly look, and the best cure for this problem is the use of milk. This can also be found in Blueberries, carrots and strawberries. Also, massage nails with almond and olive oil to come in shape soon.
10. Do general nail care.
This point includes many things over which we do not emphasize. Do not bite your nails. But many girls have this habit of biting their nails, especially when they are under some stress.
Cut your nails regularly even if you want to grow them large; cutting nails is also very important; apply some cuticle oil or moisturizer once a week.
If you are going to follow a little more than half of the steps given above, your nails will become more attractive. Those who already have beautiful nails should also follow these instructions to maintain their beauty.