Even though it hasn't gotten super-hot until now, I would love to relax with my besties on the beach. But at the same time, it becomes easy for all of us to forget about the summer skincare routine, which is crucial during warm weather months to combat breakout caused by sweat, sunblock and dirt clogging our pores. 
But among the overwhelming number of ambitious creams we use daily, it's also quite common for some to skip the crucial product in our daily skincare routine, the toner. But why should we use toner, and what are the benefits of toning the skin.
The reason behind this has a lot of ambiguity around what exactly a toner is supposed to do. Many people think toner gets that entire gunk off your face and shrink your crater-like pores. Most beauty editor also agrees toners are not a must-have part of skincare regimen.
Misconceptions about toners
Common misconceptions about toners lead many people to think they are better off without one, but trust me, toner is a vital part of any good skincare routine. Don't skip it. In today's article, I will take you through some of the basis of toner, why it is essential to incorporate, and the best way to do so.
For most women, toners are their beauty closet's great mysterious product. They skip the outdated alcohol-based formulas; these past formulas often cause dehydration and even skin irritation.
Unfortunately, this history has given toner a lousy reputation. Unlike traditional alcohol-based predecessors, today's toners are more gentle and are specially formulated to tackle a variety of specific skin issues and thereby help, support, and nourish differently.
Why should we use toner?
There is always a possibility of a few leftover impurities, pollution, and dust particles that can still be lingering on our skin after washing the face. Your skin still needs to be replenished; this is where a brilliant toner can add value.
What is toner?
Most toners are water-based liquid composed of active ingredients, including plant extracts and essential oils, to help address particular issues.
What are the benefits of toning the skin?
Unlike traditional toners, today's toners are high-quality and made with many of the same ingredients as you might find in your other skincare product. "Not only does it remove debris like oil and traces of makeup, but it soothes, smoothens, repairs the skin surface, diminishes blemishes and minimizes redness and inflammation," dermatologist Joel Schlessinger told Women's Health. It also helps your skin for anti-aging treatments and serums by providing a healthy base layer on your face.
To some extent, toner can help other skin applications penetrate more rapidly. Another way I choose my toner is to re-balance the pH level of my skin, as when you rinse your face even with just water, you still disturb the natural pH balance (The ratio of positively charged ion to negatively charged ions in your body). pH affects not only the skin but also your overall health, digestion, bone loss and muscle functions and your risk for diseases.
Toner as per skin type
For acne-prone or oily skin
Go for a toner with BHA (Beta hydroxy acid derived from plants) or Salicylic acid. Also, look for toner, which controls oil, not strips it completely away because when your skin senses it is too dry, it produces more oil as a defence to protect itself. Always try to avoid alcohol-based toner, usually astringent toner for oily skin.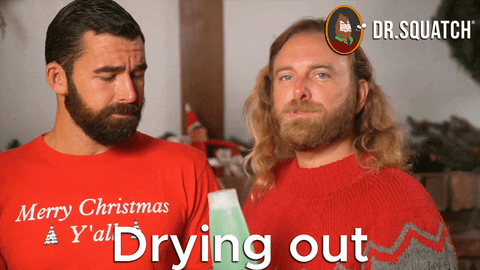 For dry skin
If you have dry skin and are worried that toner will add more dryness to your skin, don't worry. Go for moisturizing toners, which will wipe away dirt and impurities and lock hydration. Choose a toner with AHA (Alpha Hydroxy acid derived from fruit and milk) or Glycolic acid, Lactic acid or Malic acid. Do not think of even trying an astringent or harsh alcohol-based toner.
For sensitive skin
You need to select a soothing toner that includes calming plant-based such as Chamomile or Aloe Vera if you have sensitive skin.
For combination skin
The best toner for combination skin is a big question mark. Choosing the right toner is not an easy task for those with a combination type of skin, so go for a toner that maintains a pH balance by minimizing pores and cleansing up your face. Rosewater works best for this type of skin.
Different toners target different skin concerns like hydration, blemishes, acne, cleansing, pore minimization, balancing, skin aging, sensitivity etc. So always choose what you want from your skin.
When and how often to use toner
It is essential to know how to apply your toner correctly and to use toner day and night for effective and satisfactory results.
Wash your face with your regular face cleanser, now take a cotton ball or cotton pad and pour 3-4 drops on it (Make sure you get enough amount of toner on the cotton pad so that it feels damp but not too wet), now move the cotton pad gently with little pressure to reach deep into your pores in circles across your face. Wait for few seconds for the toner to dry. The toner shouldn't be washed off.
You can use toner in the morning and at night. However, it is best to use it in your PM routine if you have drier skin.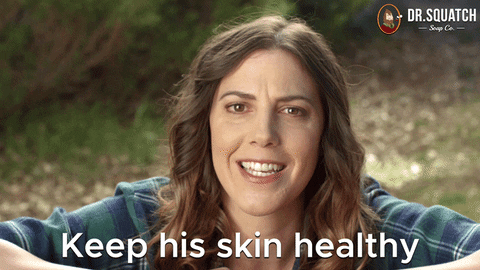 Other benefits of toning the skin
Restores your skin's pH balance
Helps to bind moisture to your skin
Your skin feels more refreshing.
Prevents ingrown hairs
Adds a healthy base layer of protection for better absorption of your skincare products like serum and moisturizer
Shrinks the appearance of large pores
Prevents blemishes
Provides anti-aging benefits
Gets rid of excess impurities and oil
Soothes irritated skin
Protects skin from outside irritants
Helps clear skin of pimples, blackheads and whiteheads
Best active ingredients in facial toner:
Vitamins – A, B, C & E to help slow down the aging process
Essential oils – Lavender, Marigold, Lemon, chamomile extract and Aloe Vera
Antioxidants – Helps in the regeneration and repair of skin tissue
Astringent – Tea tree oil, Potassium alum
Hyaluronic acid – Helps in cell renewal, skin moisture and act as anti-aging
Ceramides –Acts as a barrier against bacteria, aids in eczema treatment
Panthenol – Provides moisturizing properties
Glycerin
Ingredients to avoid
Astringents – Denaturized alcohol, Menthol, Isopropyl alcohol, witch hazel, lemon extract (unless you have very oily skin)
Preservatives and emulsifiers – Parabens and citrus fruits
Artificial fragrance often labelled freshens or clarifiers – Such as rose water, citrus fruit or essential oil
Essential oils – Rosemary or sage essential oils can darken the already blemished area of the skin