Skincare has always been important to me. I remember being a little kid and making my younger cousins sit still for my "facials" or trying to heal their sunburnt skin with milk baths, creams, and frozen aloe-filled sponges. I even remember staying home "sick" from elementary school a few times (sorry, mom) to have a DIY spa day.
As I got older, I incorporated more lotions, potions, and DIY treatments into my skincare routine. But, even today, I still give my little cousin and her friends some skincare tips for teens to handle their constantly changing skin.
My love for skincare took off when I was 14. I enrolled in a summer camp at my local tech school, where for three weeks, I learned all about skin and hair. I knew the proper way to give a facial and what not to put on your skin. I continued to do this camp every summer for a few years. Each year I learned something new, and my love for glowing skin continued.
When I was 18, my skin freaked out due to a sugar allergy I had developed. Genetically I wasn't supposed to have more than a few blemishes pop up every once in a while. I didn't even get my first zit until I was a senior in high school. Once my skin broke out, I became determined to "fix" it in any way I could. Not knowing where to start, I tried everything I could get my hands on. Unfortunately, I only made my skin more irritated.
After two years of dry, sensitive, broken out skin, I finally managed to fix my problem. Then, after a few more years of random blemishes popping up, I finally figured out what works for my skin. I'm happy to say that my skin is clear and under control. So today, I'm sharing my top ten skincare tips for teens I wish I knew when I was younger.
Top 10 Skincare Tips for Teens
1. Drink water.
This is probably the most important tip I can give. Hydrated skin is happy skin. Drink plenty of water. Nothing dehydrates your skin more than coffee and soda; make sure to cut back. I love to fill a large water bottle with ice, water, and freshly squeezed lemon. I drink this mixture before bed, and I wake up with hydrated, glowing skin.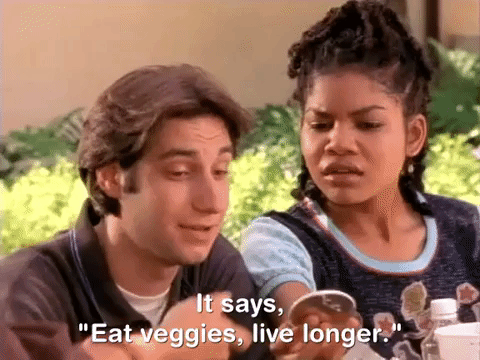 2. Eat your fruits and veggies.
I know. I know. Pizza is better. But the key to great skin is what you put in your body. Increase your intake of fresh fruits and veggies. Putting kale on top of your pizza instead of cheese is just as good, and it's a little better for you too. Your skin will thank you.
3. Green tea is vital.
I recently got into drinking a cup of green tea a day. Now that summer is here, it's been hard to have a hot cup of tea every afternoon. I've noticed a difference in my skin when I drink green teas instead of when I don't drink them.
Bonus: You can trade your cup of coffee for a cup of green tea. It has all the same benefits, but it's better for your skin.
4. Dry brush.
I started dry brushing when I was 15. I first discovered it from a friend who is also into skincare. You brush your body with a soft bristle brush in strokes towards your heart. Dry brushing unclogs pores and exfoliates. It also releases toxins that are trapped in your skin.
5. Moisturize.
I wish I had known to apply lotion day and night on both my body and face. This is something that is still really hard for me to do, but when I do it, I notice a difference in my skin.
6. Double cleanse.
If you wear makeup, be sure to use a good cleansing balm to get all the make up off, then use a gentle face cleanser to clean your skin. Makeup wipes are great if you're in a pinch but try not to use them regularly; they can do damage to your pores.
7. Splurging isn't necessary.
Paying $40 for a face cleanser or moisturizer with the same ingredients as the one in the drugstore is ridiculous. I recently found this cleanser from Walmart, and it does all the same things (if not more) than the expensive cleansers from Sephora.
8. Use a pore strip.
I love Biore pore strips. I've been using them for years. It's so important to keep your nose and chin clear from the pollutions of everyday life.
Tip: don't rip it off like I did the first time I used one (I was a kid and saw it happen on the princess diaries), read the directions and pull slowly.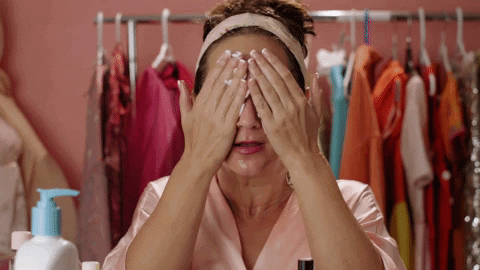 9. Do detox bath.
You're never too old for a bath. I love to take a hot bath once a week filled with Epsom salts, coconut oil, bubbles, and a bath bomb. Not only is it an excellent way to decompress, but it's perfect for pulling the toxins from your body.
10. Use a face mask once a week.
There are so many face masks to try, whether it's store-bought or DIY. I like to use a light hydrating mask once a week and a heavy-duty clay mask once a month to pull the toxins and clean my pores.
There are so many tips that I could write a whole other blog post about it. So instead, I'm going to share three more bonus tips that have made a difference for me.
Bonus skincare tips for teens
1. Sweat it off.
Regular exercise reduces stress, helping to keep acne at bay. It also increases blood circulation and sends more oxygen to your cells. Just remember to clean your skin immediately after working out, so your sweat doesn't clog your pores and doesn't wear makeup. It just makes it worse.
2. Have enough sleep.
I wish I had known how important sleep is for your skin. I notice such a difference when I get a whole night's rest. My sister and I were recently talking about our skin, and she told me that when you get breakouts on your forehead, it's from lack of sleep. So now, whenever I see a blemish starting, I make sure to rest up. Sure enough, it's cleared by the next day.
3. Use sunscreen.
I recently talked about the importance of sunscreen. Make sure to apply a moisturizer to your face with an SPF of 30 or more. As for your body, try finding a sunscreen that dries fast and isn't greasy.
These are some tips I wish I had known early on; they've helped. I'm not a professional. But, these are skincare tips for teens that have worked for me and my skin. If you have any concerns about your skin, definitely seek a professionals help. When in doubt, love your skin no matter what.