According to the results of recent studies, people who are 40 years old and above have already lost 30% of the neurons they were born with, while those in the 50-55 years old age bracket have lost almost 50%. This can result in memory loss, decreased focus and a decline in mental alertness. Thus, there is a need to know how to improve memory.
The brain starts to slow down at the age of 25. This may seem alarming because a decline in cognitive functioning might also mean a decrease in productivity. People should still be at the prime of their health at this age, but with the decrease in the brain's functioning, how can one retain optimum productivity?
So improving memory and cognitive function poses a challenge for everyone. The good news is that the brain can be kept running at its optimum function at any age, and that is attributed to the fact that the brain can reorganize itself and fabricate new connections.
Maintain Brain Fitness Through Neuro-Nutrition, Neuro-Stimulation and Neuro-Relaxation
Improving your overall health decreases the chance of developing neurological conditions and slows down the process of mental decline – but according to experts in brain science, the brain has three primary needs to maintain optimal brain health and cognitive performance.
These are neuro-nutrition, neuro-stimulation and neuro-relaxation. Some scientific research even suggests that mental decline can be reversed simply by meeting these needs.
Neuro-Nutrition
As the old saying goes, you are what you eat; therefore, if you want to maintain the optimum function of your brain and even improve memory, you need to be watchful of your food intake.
High-density lipoprotein (HDL), also known as "good cholesterol", was scientifically linked to memory decline. A drop in the level of HDL is significantly correlated to memory decline. Therefore, experts advise maintaining a high level of HDL. HDL works by carrying excess cholesterol from the arteries to the liver to be stored or metabolized.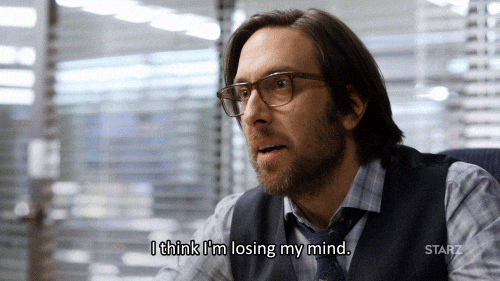 How do you keep HDL at a high level in the body? Experts recommend consuming high in omega-rich fatty oils like those which can be found in salmon and other oily fish, nuts and avocados. Another way to increase the level of HDL's in the body is by having regular aerobic exercise.
Eating lots of fruit and vegetables also keeps the memory sharp because they contain significant amounts of antioxidants, which protect the brain from free radicals and increase the neurotransmitters essential for the brain's normal functioning. Fruit and vegetables are also proven to decrease LDL's (or "bad cholesterol", but raise the HDL's. Aside from foods, intake of brain supplements is also recommended since they enhance the brain's performance and offer long term protection to the brain cells.
Neuro-Stimulation
Neuro-Stimulation refers to various mental activities and exercises that keep the brain young, fit, and sharp. Brain functioning is like the body – "you can either use it or lose it". Keeping the brain stimulated facilitates the creation of new neural pathways which support brain learning, a phenomenon comparable to when you were a child.
Ways to stimulate the brain include learning new languages and taking up musical instruments – though, of course, there are many other ways. In addition, several scientific studies support the use of neuro-stimulation to improve brain functioning. For example, a study conducted in 2006 demonstrated that specific mental exercises could partially offset the expected decline in thinking skills among older adults.
In addition, the New England Journal of Medicine published a report which showed that people who participated in mentally stimulating activities multiple times a week had a greater probability of maintaining a sharp memory.
Neuro-Relaxation
Neuro-Relaxation pertains to tools and techniques to keep the brain calm, unstressed and generally healthy. This can be accomplished by keeping stress levels as low as possible, as studies show that chronic stress causes short term memory loss. Simple techniques such as maintaining order and organization in your life help maintain a relaxed state of mind.
Many people turn to certain types of exercise, especially breathing exercises and meditation, to reach a calm, "zen-like" state conducive to neuro-relaxation. But, critically, enough sleep allows the body to build proteins and other brain-boosting components.
Supplements to Enhance your Memory
Many brain-boosting supplements in the market offer to improve memory, but which among these products has real potential? Firstly, always ensure that any product you are choosing lists its ingredients. You will want to research the ingredients thoroughly so you know what you are getting.
Ginkgo biloba is present in many brain enhancers, which offer a promising result. Extracts from ginkgo leaves contain flavonoids, glycosides and terpenoids, known to improve memory and concentration. Some products, including Ginkgo Biloba, are marketed under the brand name Ginkgo Biloba, though they may have different manufacturers.
Bacopa Monnieri has been known for centuries to improve memory, enhance learning and overall cognitive performance. Swanson health products offer brain supplements containing Bacopa Monnieri.
Omega-3 Fatty Acids are a common compound from fish oil, walnut, flaxseed and beans. Lovaza and Omacor contain omega-3 polyunsaturated fatty acids.
Panax Ginseng (Asian Ginseng) improves working memory and attention. It also stabilizes the mood, maintains calmness and even reduces fatigue. Now Panax Ginseng is available in the market for sale.
Others include Omega-3 fatty acid, Huperzine A, Acetyl-L-carnitine. A product containing Acetyl-L-carnitine, Vinpocetine, and Huperzine is marketed under the brand name Procera AVH, billed as a "Natural Solution" for forgetfulness, brain fog, poor focus, mood swings, and mental fatigue brought on by aging, stress, sleep loss, and poor. Acetyl-L-carnitine improves mental clarity, focus, mood and memory; Vinpocetine enhances memory and brain processing speed while Huperzine A enhances memory and protects brain cells from free radicals.
Live Well, Eat Well, Sleep Well!
The best thing you can do for your brain is live, eat well, and keep it well stimulated. Keep stress to a minimum, eat lots of healthy food, and have plenty of exercise and sleep.
We all intuitively know that this is how we need to live, but life often gets in the way. In this instance, you can always give yourself a little boost with one of the available brain supplements on the market – be sure to check what you are getting first.