It is well known that stress can create a negative impact on an individual, both physically as well as psychologically. We look at ways of coping with stress.
Long-term exposure to various stressors can induce neuroendocrine changes in the brain; this becomes severe if not treated promptly.
According to a National Comorbidity Survey, "Estimate lifetime prevalence of PTSD (post-traumatic stress disorder) was 7.8%".
Stress saps a lot of your energy, which is one reason why people who suffer from chronic stress often feel sluggish.
Anyone with the proper care and support may successfully cope with stress as long as they are prepared to take action.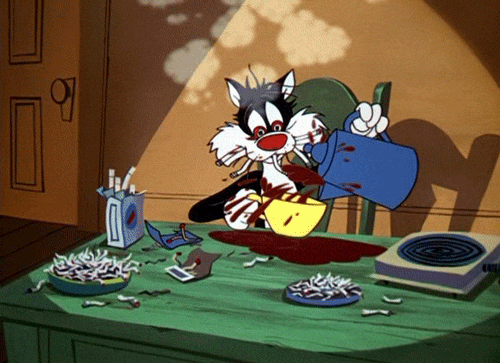 Let's Understand How the Brain Responds to Stress:
When confronted with a stressor, the brain responds by activating many pathways.
For example, it can stimulate the hypothalamus-pituitary-adrenal axis (HPA axis), causing physiological changes such as an increase in heart rate, among other things, to overcome the stressful environment.
Many studies have revealed that prolonged stress degrades the prefrontal cortex (PFC) and limbic system of the brain (which are involved in stress response) because it reduces neuroplasticity and causes neuronal stem cell atrophy.
There is an increase in the hormone norepinephrine (NE) release, which is typically related to post-traumatic stress disorder (PTSD) symptoms and hippocampal dysfunction.
When exposed to stress for an extended period, the brain may begin to function in survival mode, which stops the brain from executing the function of recovering memories, resulting in memory loss in such individuals.
Since there is a long list of potential adverse effects of stress, it is critical to use the most effective approach to stress management.
The Effective Approach to Stress Management:
The first step toward efficient stress management is to become acquainted with the fundamental cause of the stress.
Individually, this can be accomplished by meditation practices, talking to a close friend or family member, or even seeking the assistance of a therapist.
Like most people today don't have a lot of time to spend meditating, it is good to communicate with someone to get things figured out.
Once you've identified your primary issue, the next stage is to develop new habits while avoiding bad ones.
The new practices should be directed towards improving your emotional wellbeing.
Actions or thoughts that cause anxiety or stimulate the stress factors are to be avoided.
The final stage requires you to continue practising your new habits not to have to deal with the same issue in the future.
What are These Approaches?
These are the three primary stages that all people must go through.
Now that we've established the stages, let's have a look at some of the most effective techniques to practice:
1. Meditate/Exercise/Yoga: 
We are all aware of the benefits of meditation and Yoga.
Even though most people are too busy to do these days, it is a good idea to set aside 5 minutes each day to practice deep breathing.
If you are determined to do it all perfectly, you can meditate regularly, engage in some exercise, or practise Yoga.
This will surely aid in the release of all unpleasant, stressful energies.
2. Get enough sleep: 
Nowadays, sleep is severely undervalued. You are more likely to feel relieved if you get enough good quality sleep.
After a good night's sleep, the brain functions more effectively. Your body also repairs and reenergizes, all of which aid in stress reduction.
3. Take care of your diet: 
Diet has a significant impact on your mind and body.
A balanced diet with regular mealtimes can improve not only physical but also mental health.
Include fresh, organic veggies, meat, and protein-rich foods in your diet.
4. Talk to close friends and family members: 
Communicating and sharing your emotions with someone can be beneficial.
You are more likely to feel supported and listened to, which will significantly improve your mood.
5. Have some "me-time": 
Take some time out of your busy routine to sit alone and meditate on your thoughts and feelings.
When you genuinely devote time to yourself, you will achieve a remarkably serene feeling.
6. Practice self-care: 
There is so much you can do to practice self-care; read excellent books, watch great shows, take a fantastic shower, sip your favourite beverage, spend time with your pet, or clean your house.
All of these will assist you in dealing with stress much more efficiently.
The essential things are the ones that help us deal with even chronic stress; by practising these ways, having the vital steps in mind, and being willing to adjust to the current circumstance, and stress can be readily dealt with.
Don't wait for a perfect recipe; take action today to start living a stress-free life.