Choosing the proper foundation is one of the most critical makeup decisions you can make.
If applied correctly, foundation can even out skin tone, cover blemishes, and create the perfect base for your makeup look.
But choosing the wrong foundation can leave you looking like you're wearing a mask.
Here are seven questions to ask yourself before purchasing a new foundation.
Is It the Right Colour?
Most makeup stores have artists in-store that can help to match your skin tone to the perfect foundation colour.
But your makeup can look much different under harsh fluorescent lights than it will in an outdoor setting.
Before buying, always ask for a small sample to try at home in natural light.
Does It Offer the Right Coverage?
If you're prone to pimples or redness, you may need a foundation that offers heavy coverage.
If your skin is mostly clear, a product with low to medium coverage should be sufficient.
For the most natural look, always choose the lowest possible coverage for your skin.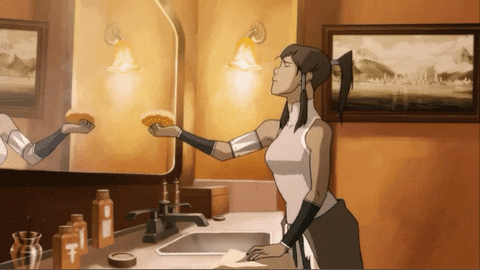 Will It Give Me the Right Finish?
Some people want their skin to look dewy and luminous, but others prefer an ultra-matte look.
Before making any purchases, decide on the finish you want and ensure that your foundation will work in harmony with your other skin products to achieve the look you're after.
Does It Contain SPF?
Even in the winter or on cloudy days, your face is being exposed to UV radiation.
The best way to prevent scary UV side effects is to wear sunscreen every day, but if you don't, having a foundation with SPF is an easy way to get some coverage.
Try SPF 15 or higher.
Am I Comfortable with the Formula?
If you've only ever worn one type of foundation, switching to another formula can cause problems since liquid products are applied differently than powder versions.
Before you purchase a new foundation, make sure you know the tricks for applying it and that you have the right tools to do so.
Am I Comfortable with the Ingredients?
Your foundation is a product that will be applied to your entire face, so make sure you take the time to read and understand the ingredient list.
Do your research and make sure you are comfortable with what you're buying before making any decisions.
Am I Comfortable with the Price?
If you generally wear a full face of makeup every day, chances are you will be going through a lot of foundation.
Before trying a new brand, make sure you are comfortable with the price.
You don't want to fall in love with a new product, only to find that it doesn't fit into your makeup budget.
Before purchasing any new skin products, it is essential to consider your personal needs.
By asking yourself these seven questions, you can ensure that you choose a foundation that gives you everything you need to cover your trouble spots and create beautiful makeup looks.