Are you one of the many who does not enjoy a good and restful night's sleep? Then, it is worth your effort to find out what can melatonin do to get that good night's sleep and improve your health and wellness.
So you can't get a good night's sleep.
At the dentist's office recently, my dental technician and I had our usual "small talk" between episodes of cleaning my teeth. So, naturally, the subject of sleep, or rather, the ability to have a good night's sleep, came up.
My dental technician told me that her husband, in his middle 60′s, is having a hard time getting to sleep and staying asleep when he does finally fall asleep. So, as we continued, we talked about just how important sleep really is to good health and wellness.
If we don't get a good night's sleep, our body really suffers. Why? Because when we sleep, the healing process takes over.
The importance of sleep to our health and wellness
Those who research the whole process of sleep believe that some self-repair is going on during the sleep state of REM (known as rapid eye movement). Actually, during sleep, we go through a number of these phases of REM throughout the night. It is during these phases that the brain is the most active. It is time when that self-repair occurs.
The sleep experts say that when the sleep cycle is interrupted, and sleep is lost, it has a cumulative effect on the body. These experts have concluded that brain function is greatly affected. The end result of lack of sleep or poor quality sleep is that inefficiency and a whole host of other physical ailments occur.
As you read further, you will notice that we here advocate the proper use of melatonin to help with your sleep problems. There are opposing views, however, on the use of supplemental melatonin. You should seek a health professional's advice if you think you have any questions.
Good advice to get a good night's sleep
Here is a list of things to do to get our mind and body ready for sleep.
· Make sure our sleep area is dark and quiet and a place we look forward to for the next 8 hours.
· Begin the wind-down time after a peaceful dinner hour.
· If you watch any television at all, make sure what you watch is peaceful and upbuilding; by no means watch exciting or violent subject matter. That stuff stays with you too long.
· An option is to read a good book, one that puts your mind and soul at ease.
· Some find it helpful to meditate before sleep; be sure that it is not too intense.
· Today's and tomorrow's needs should be put on the shelf—until the right time for them.
· Another suggestion worthy of noting is to develop a "mental movie" of a peaceful and pleasant place or situation that you can "play" in your mind after you get into bed. It should be something that really makes you feel good playing in your mind—hopefully lasting long enough till you fall asleep.
If you have tried these things and still have not experienced good and restful sleep but continue to have difficulty falling asleep and staying asleep, there still maybe help. That is where the supplement Melatonin comes in. I have used melatonin, and it has helped me get to sleep, especially after the stresses of the day.
What is Melatonin?
Here's some of what I found as I researched why using melatonin supplementation, especially to get to sleep and enjoy a good night's sleep.
· Our internal biological clock, which controls our "circadian rhythms" and cycles approximately once every 24 hours, is regulated by several chemical substances. One of them is melatonin, a hormone (a neurohormone) thought to trigger sleepiness.
· Melatonin is produced in the pea-sized pineal gland deep inside our brain. Some scientists believe that it is responsible for the slowdown of the body's metabolism that occurs before falling asleep. As melatonin is released, body temperature and blood flow to the brain are reduced, and our muscles gradually lose their tone and become flaccid.
· Darkness has been found to trigger the release of melatonin, but sunlight actually suppresses melatonin release. Disturbing your internal biological clock rhythms is the beginning of many physical problems. Keeping this hormone in balance is key to minimizing those physical problems.
· Actually, melatonin has been seen as a potential anti-aging substance because of its effect on our biological clock. As we age, the pineal gland produces less and less melatonin. Studies have shown that elderly ones have only half as much melatonin as compared to young adults. Supplementation of melatonin, therefore, has been advised, especially when one has trouble getting to sleep.
· Melatonin also can act as an antioxidant by neutralizing one of the most dangerous of free-radicals, the "hydroxyl radical." While melatonin freely enters and protects all parts of the body's cells, it fine-tunes the cells making whatever adjustments are needed to keep the body running efficiently.
· Melatonin is a very safe and natural supplement. It, however, must be used properly. More is not always better. It has been recommended the dosage should be between 3 mg to 6 mg. The best time to take it is one (1) hour before bedtime.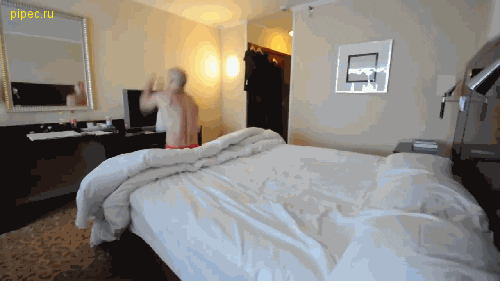 Sleep–The Chief Nourisher
Shakespeare called sleep the "chief nourisher in life's feast." And, from what has been scientifically proven, sleep is indeed nature's chief nourisher! During sleep, our body goes through all sorts of processes to heal itself. One of the major things that happen during sleep is that our body metabolizes free radicals—molecules that are said to affect the aging of cells and even cause cancer.
There is no doubt that sleep is vital for a healthy body and mind. In fact, in the opinion of one researcher, William Dement, founder of the first sleep study center at Stanford University, "sleep seems to be the most important indicator of how long you'll live."
And Deborah Suchecki, a researcher at a sleep study center in Sao Paulo, Brazil, made this comment: "If people knew what is going on in a sleep-deprived body, they would think twice about concluding that sleep is a waste of time or just for the lazy."
As noted, the benefits of sleep to our health and wellness are really abundant. Since supplementing with melatonin contributes so much to the sleep process, why not take advantage of melatonin and use it to get a good night's sleep.
And by the way, let us know how melatonin has helped you 'Get to Sleep and Stay Asleep.'
Thank you for your time! I hope you enjoyed reading if you did please don't forget to share it with your family and friends!