Vitamin C is best known among all nutrients because it is mainly used as a dietary supplement. Vitamin C is a crucial vitamin for humans. All mammals can use their cells to make vitamin C. Vitamin C is essential for forming and recovering tissues in our body. Because the body does not store vitamin C in tissues, it is necessary to consume it regularly.
Our body needs vitamin C to create a collated protein that helps strengthen the tendons, ligaments and blood vessels and maintains healthy skin and other organs. In addition, vitamin C helps absorb iron from herbal foods, stimulates the strengthening of our immune system, and protects us from numerous diseases.
Foods rich in vitamin C (best sources)
Fruits and vegetables are the most accessible sources of vitamin C.
You will not need vitamin C supplements because it already has enough nutrients in your diet. You can quickly get a sufficient amount of vitamin C during the day if you are adequately fed.
Citrus fruits like orange, grapefruit and similar juices, and red and green peppers and kiwi contain vitamin C in large quantities.
Other fruits and vegetable chockful of vitamin C are broccoli, strawberries, mushrooms, baked potatoes and tomatoes.
Vitamin C is digestible in the form of dietary supplements.
You can find it in the form of tablets, capsules, effervescent tablets, powders or preparations that should be treated with water. The amount of vitamin C in tablets and capsules can range from 25 to 1500 milligrams; Vitamin C in powder form, which is usually sold in bottles of 100-500 grams, is also good – one teaspoon of this powder contains 500 milligrams of vitamin C.
The content of vitamin C in food can be reduced if the food is cooked or kept longer. In addition, steaming either in steam or in a microwave oven also decreases vitamin C content in foods.
Deficiency of Vitamin C
Vitamin C deficiency is a relatively rare occurrence, like almost all foods that we regularly eat contain vitamin C in smaller amounts. In addition, smoking reduces the possibility of absorption of vitamin C in the body, so smokers are at greater risk of deficiency in Vitamin C.
Symptoms of deficiency of vitamin C include: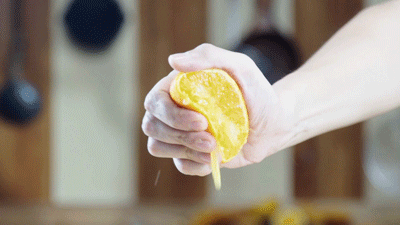 Dry and cracked hair
Gingivitis or inflammation of the gums, bleeding gums, coarse, dry and wrinkled skin
Severe healing of wounds and injuries, easy bruising and nose bleeding
The reduced ability of an organism to deal with infections
The most severe form of vitamin C deficiency is starch. Skrobut leads to the appearance of sternal skin on the skin, weakening of the right and mucous membrane bleeding. People with this problem look poor and are pale, feeling depressed and lethargic. In the case of advanced starch, open wounds occur, which can lead to tooth decay and, in the most severe cases, to death.
Low levels of vitamin C might lead to high blood pressure, gall bladder, stool, cancer, and arteriosclerosis, developing various pathogenic microorganisms that can lead to heart attack and stroke. Therefore, make sure that you have enough vitamin C in your diet to help reduce the risk of developing these diseases.
Vitamin C benefits for health
Vitamin C is excellent for health in many ways. Here, we list only some of them.
1. Immunity
The recommended dose of vitamin C protects our body from infection and keeps bones healthy. It also improves the ability of an organism to recover from wounds and makes us more resistant to bacteria, viruses and infections.
Not only is vitamin C known to everyone as excellent for our immunity, but it is also necessary for the production of collagen. This main protein helps in the structure of connective tissue.
Therefore, when vitamin C is taken orally, it helps to wound faster and faster. Also, it protects the skin from sun damage when exposed to UV rays when it comes to outdoor use.
2. It helps fight the flu.
Vitamin C helps alleviate the symptoms of influenza and cold and acts as an effective antihistamine that relieves the unpleasant side effects of ordinary flu, including inflammation, nasal leaks, and pain. It also controls allergies that cause fever. In addition, it reduces the level of histamine and usually accelerates recovery.
3. It helps with weight loss.
Today, all dieticians and nutritionists necessarily include fruits and vegetables rich in vitamin C in the diet. There is a piece of scientific evidence that regular consumption of vitamin-rich foods significantly helps to lose weight.
Vitamin C-rich fruits and juices have been shown to assist in the thawing of fat and maintaining optimum body weight. Doctors have also found that vitamin Crich fruits reduce insulin levels. Consequently, instead of "settling down" sugar and turning it into fat, it is used as energy, which leads to loss of weight.
4. It helps alleviate stress.
Vitamin C helps the body make it easier to deal with stress by reducing the increased stress and hormones associated with it and cortisol.
5. It encourages the production of collagen.
Vitamin C is a significant component for producing hydroxyproline and hydroxylysine, which are necessary to bind molecules that produce collagen. This has the effect of tightening and tinting the skin. Lack of collagen makes skin frosty and lifeless. Collagen deepens the skin and reduces the appearance of wrinkles and signs of aging.
6. It protects the skin from colour changes.
Vitamin C protects the DNA from photochemical reactions that can lead to tumours, skin colour changes, and several types of skin cancer. It also prevents the production of pyrimidine molecules, which are the leading cause of melanoma in humans.
It also consults dark skin colour changes like stain and stinging spots and helps rejuvenate and soften the skin.
7. It improves the texture of the skin.
Collagen is also responsible for blood vessel health. Thin blood vessels under the skin bring oxygen and nutrients that keep the skin healthy. If there are not enough nutrients, the skin becomes rough and dry. Creams containing vitamin C improve the appearance and texture of the skin.
Vitamin C increases the production of denser elastin, protects and recovers skin cells. The effect of "thickening" the skin helps retain moisture, improves circulation in the skin and gives the skin a healthier appearance.
Vitamin C benefits for hair
To have healthy hair, we need to eat healthy foods. Proper nutrition is reflected in our hair and skin. Vitamin C is much more than an antioxidant and plays an essential role in improving our skin and hair health. The benefits of vitamin C for healthy hair are indeed numerous.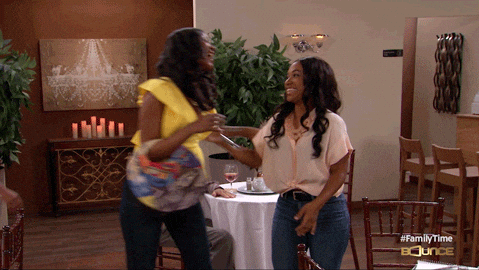 1. It stimulates hair growth.
Insufficient vitamin C intake can be the leading cause of various hair problems, especially with hair growth. The deficiency of vitamin C may result in dry hair and cracked ends. This not only does not look nice, but it is also unfavourable for average hair growth.
When our body feeds the food we turn into glucose for energy, free radicals are automatically created. These free radicals damage our hair, making it weak, brittle and lifeless. This directly affects hair growth. Antioxidant effects of vitamin C significantly reduce the formation of free radicals and minimize their impact on the body.
Therefore, a sufficient intake of vitamin C and a sufficient amount of it in regular nutrition are crucial as antioxidant protection against free radicals.
People who consume large amounts of vitamin C have healthy, strong and lush hair.
2. It removes dandruff.
The root of the hair is often "clogged" by the wings and dry, wrinkled skin of the head. This can damage the root of the hair if the problem is not solved and prevent further hair growth. Vitamin C helps fight bacteria on the skin of the head.
Vitamin C is excellent for destroying dandruff and helps to remove dirt from the root of the hair and stimulate new hair growth. It also significantly helps with dry skin of the head and itch because it has strong antiviral properties.
3. It prevents hair loss.
Vitamin C is good for the adrenal glands. These are important in preventing hair loss and stimulating new hair growth because the adrenal glands are essential to maintaining an average hormonal balance in the body.
4. It strengthens hair.
Vitamin C also stimulates circulation and strengthens and restores the capillaries. This is very important if you want stronger and denser hair.
5. It prevents hair problems.
Vitamin C is one of the essential nutrients for damaged hair, which means it helps in recovery and serves as a prevention for various problems that can damage the root of the hair and affect average hair growth. For example, a diet rich in vitamin C can help fight alopecia (hair loss in seals) and baldness in men.
6. It helps delay premature grey hair growth.
Vitamin C prevents hair loss and helps a lot of hair retain the natural colour for a long time by preventing the premature appearance of grey hair.
Now that you know some of the most significant benefits of vitamin C, make sure you consume it at recommended doses and put it in your diet if you do not take it enough.