Aloe vera has increasingly gained importance over the years. For some of us, it has even secured a place in our lives. But for those who still have inhibitions to consuming it, we bring you the benefits of this ingredient, changing your perspective.
One significant benefit is that it can be easily potted in our homes as it requires little maintenance and care. The exciting part is the gel can be ingested and applied to our hair or skin, and as for the leaves, they are safe to be consumed too.
Nutritional Facts of Aloe Vera
Aloe vera possesses medicinal values and is often considered a magic plant since it has many advantages. Some of the nutritional values are listed below:
Calories – 36 kcal per cup
Vitamins – Vitamin A (Beta carotene), C and E, B12, Folic acid (vitamin B) and choline
Enzymes – That boost metabolism and help in easy digestion, including aliiase, amylase, and lipase
Minerals – Iron, calcium, chromium, copper, selenium, magnesium, potassium, sodium, zinc and manganese
Anthraquinones – Consists of 12 anthraquinones, which are phenolic compounds traditionally known as laxatives. These include Aloin and emodin act as analgesics, antibacterials, and antivirals.
Fatty acids – Possesses fatty acids from the steroid group which have antiseptic and analgesics properties like cholesterol, campesterol, β-sitosterol, and lupeol
Hormones – Auxins and Gibberellins that help to heal 
Amino acids – Provides 7 out of 8 essential amino acids
Benefits of Aloe Vera
Due to its medicinal and nutritional elements, it is the best ingredient to be included in your diet plan. A significant advantage of this magical plant is that it can be consumed daily, and in any form, you can feel it works for your body. Scroll below to know more about how it is beneficial for us:
Hydration
Being low in sugar and calories, aloe juice is the second magic liquid after water. It keeps our body hydrated and helps in flushing out the toxins from the body.
Suitable for the digestive system
Aloe vera ensures enhanced functioning of the digestive system and helps those suffering from digestive issues like constipation, sensitive stomach, acidity, etc. It also provides smooth excretion of the wastes from the body (as it is laxative). Aloe juice would be the best option to stimulate your gut and increase nutrients' absorption in your body.
Regulates blood sugar levels
It should be a mandatory item in the diabetic meal chart as it helps keep the blood sugar levels in control. Taking the gel directly or its juice will benefit you and will also help stimulate insulin secretion.
Oral health
Aloe vera's benefits extend to oral health too. Consuming it can help you to maintain your gums, teeth, and overall dental health. The icing on the cake is it helps prevent cavity, plaque, and other dental issues.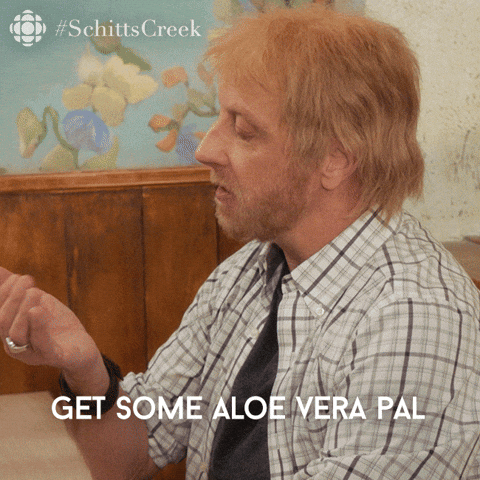 Amazing benefits for the body, skin, and hair 
If you desire to have glowing skin, a healthy body, and voluminous locks, aloe vera is the element to vouch for.
Whether you consume aloe vera orally or apply it externally, aloe vera will give you multiple benefits, ensuring the overall health of your body, be it physical or psychological. Were you aware that aloe vera also helps relieve stress and anxiety? 
Cures ulcers
It aids in treating ulcers, be it mouth or teeth. It relaxes and soothes us by providing us relief.
Multiple ways of usage
It can not only be eaten in various ways but can also be applied externally on the skin and hair. These benefits of aloe vera make it a multi-dimensional and multi-usage product.
Ideal detox ingredient
As aloe vera throws out the impurities from our system, it is the perfect way to detox our body. This cleansing benefit of aloe vera makes it a hero amongst the other herbs.
Weight loss benefits
Since aloe vera boosts our metabolism, it cuts down the fat and aids in weight loss.
Strengthens immunity
If you wish to build your immunity or even strengthen it, aloe vera is the best option. It is the best bet to boost your immunity levels since it is packed with all the essential and antibacterial, anti-inflammatory, anti-allergic, and analgesic properties.
Aloe Vera Usage
The best part is not that only its gel but aloe vera's leaves are edible too. The different ways of consumption that will give you the maximum benefits are:
Gel
Some people prefer consuming the gel as it is. While this is now commonly found in grocery stores, you can even extract the gel at home.
Scoop the gel and wash it and the leaves thoroughly so that there are no traces of laxative (yellow liquid). Have a tablespoon of the gel as it is, or you can even steam, poach and blanch it.
Just a word of caution, it might taste bitter. You can add honey if you wish to.
Juice
Those who are unable to consume the gel as it is can mix it up with your favourite juice. Mix two tablespoons of the gel with your homemade fruit juice and enjoy your drink.
For those who feel that preparing fruit juice is a tedious task, we have an easy option for you. Dilute the gel with plain water and blend it well. Your daily natural detox liquid is ready.
Smoothies and Lemonade
Did you know that you can even create aloe smoothies and lemonade? All you have to do is add two tablespoons of the gel with the fruits of your choice along with yogurt and blend everything well.
For aloe lemonade, add lemon juice, honey, and two tablespoons of aloe vera gel with water, and voila, it is ready!
Soup-ing it up or snacking?
You can add aloe vera to your soup (vegetable, dal), salad (vegetable, tofu, and noodle) and savour it in a disguised way. It's not just restricted to soups or salads, but you can eat it as a snack too. 
Toss a few leaves with the veggies/fruits of your choice and eat them with dips like hummus and salsa. You can also mix it with your homemade dips and chutneys.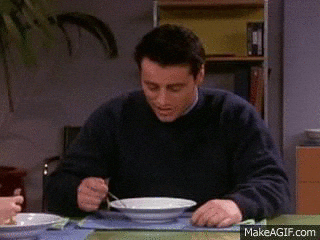 Aloe vera vegetable
Wash the leaves thoroughly. Cut them into small chunks. Steam them for 10 minutes in hot water with salt and turmeric. Once done, again wash them twice with normal water. Now, toss the leaves in the pan with the oil and spices and mix well. Cook for a couple of minutes for the spices to coat the aloe leaves. Aloe veggie is ready.
There are other gravy version recipes available too. All you need to do is surf the web and pick one as per your comfort level.
Side Effects
As it's said, where it is good, the bad exists too. The saying applies to our beloved aloe vera as well. While it offers various benefits, it comes with its share of side effects too:
Always consume aloe vera in small quantities, irrespective of whichever way you are eating.
Excessive intake can lead to nausea, vomiting, diarrhea, dehydration, kidney issues, and liver failure. It can weaken the muscles and lead to stomach troubles.
Consuming high quantities can even prove to be fatal and can cause cancer.
Pregnant women and those suffering from digestive disorders should avoid its consumption.
For those who are taking any medication, please consult about its consumption with your doctor.
Also, ensure not to eat the latex part (the yellow liquid) as it is poisonous.
While some people may have a skin rash, others may have stomach issues or digestive problems post consuming aloe vera. The side effects could be any. Be alert for any warning signs. Hence, if you feel irregularity in your body or discomfort, immediately stop its consumption.
Storage Tips
You can keep the leaves in the fridge or freezer.
You can scoop out the gel at once and store it for future use.
You can even freeze the gel in ice cube trays and use them later.
Consumption Tips
Consume aloe vera on an empty stomach for maximum benefits, and ensure an hour gap between the aloe vera intake and your meal.
It might not suit everyone. Hence, start its intake in small quantities for a few days. If you notice any allergy or side effect, then immediately stop its consumption.
Consume it in small amounts, even if it suits you. Make sure it is a minor ingredient in your dishes. The maximum quantity of aloe vera gel to be eaten is two tablespoons a day.
Summary
Always ensure to wash the leaves multiple times to get rid of the latex part. Being a versatile ingredient, it can be relished in a variety of ways. It provides various health benefits, whether it is consumed or applied externally. However, as it's said, anything of excess is bad. Please start with small quantities and gradually increase its intake.