You might be familiar with collagen as a much-touted ingredient in many beauty creams and lotions, as well as nutritional supplements – but do you know what it is? Most people instinctively know that collagen is excellent for the skin and joints, but exactly why is it so? Is it essential for us, or is its value hyped up in marketing? 
As a consumer, I used to snap up beauty products and food as long as they claimed to be "rich in collagen" while knowing next to nothing other than the fact that it was supposed to be "good for the skin." But to fully appreciate why collagen is valued, an understanding of what it is and what it does in your body is crucial.
What is collagen?
First and foremost, collagen is a protein in your body, found in abundance in the bones, muscles, skin and tendons. Collagen makes up 30% of the proteins found in your body and can be found in the extracellular matrix in particular. It forms an essential part of our musculoskeletal structure, providing support, strength and elasticity – after all, the name was derived from "kolla", the Greek word for glue.
To put its strength in perspective, Type I collagen fibrils (fibrils are the building blocks of the whole collagen protein) are even more potent than steel, gram for gram.
Collagen Production
The production of collagen comes primarily from connective tissue cells such as your ligaments and joints. As you age, collagen production starts to wane, roughly around the age of 40. Of course, this is just a rough estimate, and the exact speed of decline depends largely on your genetics and lifestyle. Unfortunately, after menopause, women do experience a drop in collagen production.
Collagen vs. Gelatin
You might have heard gelatin and collagen being used interchangeably, and they are indeed almost the same, but there's a slight difference. Gelatin is the final result of boiling collagen. So, for example, when you prepare a bone broth, the collagen in the bones break down to become gelatin. So, if you're confused by these two terms, know that both forms contain the same goodness, and you can consume either one.
What does it do?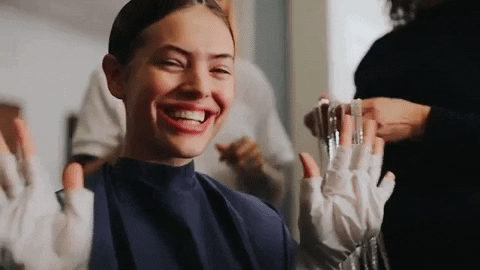 Collagen is necessary for many parts of your body, from your skin to your organs. Collagen forms a fibrous network in the dermis layer of your skin that supports new cell growth when replacing dead skin cells.
It is an integral part of the cell renewal process and also keeps your skin supple. In addition, certain types of collagen form the protective layer that covers delicate organs in your body, such as your kidneys. Collagen also makes up joint cartilage and gives elasticity to your joints.
Provides essential amino acids
Being a protein, collagen is made up of amino acids, the most basic building blocks of protein. Your cells take these amino acids and reconstruct them into different proteins for various cell functions.
Collagen is rich in non-essential amino acids. Non-essential amino acids are produced by your body naturally, but don't think that you don't need to consume them! When you are stressed or unhealthy, your body may not produce them sufficiently, and you'll need some external help. Proline and glycine are two primary non-essential amino acids in collagen. Proline reduces fat build-up in your arteries for a healthy heart, and glycine stimulates healthy muscle growth.
What can happen without collagen?
Without collagen, your skin will lose its structural integrity and lose its suppleness. This is why your skin sags, thins and forms wrinkles as you age since your collagen production declines. In addition, your joints will become weaker and stiff, leading to inflamed joints.
Benefits of Collagen
Now that you have a grasp of what collagen is and what it does in your body, let's sum up its purpose by looking at some specific benefits.
1. Better Skin
This is the most well-known and most marketed benefit of collagen. When your collagen level is sufficient, your skin maintains its elasticity and suppleness. This gives people the desired "bouncy," smooth, and firm look that is indicative of youthful and healthy skin. In addition, since collagen aids cell renewal and repair, it also helps heal skin and scars to recover faster.
Studies
Aging and stress can hinder collagen production and affect the quality of your skin negatively. However, if you are a victim of these two brutal factors, fear not, as studies have found encouraging results showing that these adverse effects can be reversed.
A double-blind placebo study in 2014 found that women who regularly consumed a collagen supplement for eight weeks had a 20% reduction in wrinkles.
Interestingly, compared to the placebo-treated women, the collagen-treated women had a higher procollagen type I and elastin content. Procollagen is a precursor of collagen, meaning that your body processes it to become collagen. This suggests that supplemental collagen facilitates the body's production of collagen.
2. Treats arthritis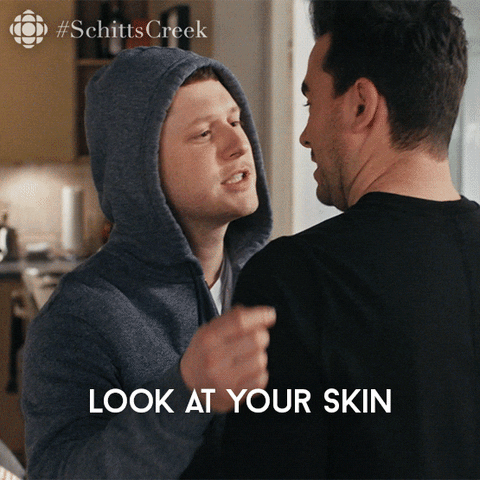 Your joints are like door hinges – if you don't grease it well, it gets creaky and stiff. Collagen acts as that grease, making joint movements easier and smoother, thereby relieving joint pain and reducing the chances of joint inflammation and deterioration. Studies have shown that collagen helps treat joint pain and arthritis.
Studies
In a 2002 study from Creighton University Medical Center, it was found that after consumption of collagen supplements for 42 days, women with arthritis reported a reduction in joint stiffness and joint pain (both after use and generally). Another study in 2009 from the InterHealth Research Center and other research institutions worldwide found that type 2 collagen supplements were more effective than glucosamine and chondroitin in treating arthritis pain.
3. Improves digestion
Collagen is helpful for those suffering from the leaky gut syndrome. The leaky gut syndrome is a digestive condition whereby the lining of the gut is damaged and doesn't "filter" substances properly, allowing toxins, bacteria, undigested food particles and other unwanted substances to pass through the digestive tract.
This may lead to conditions like autoimmune reactions, food intolerances, and inflammation. Collagen helps with this by coating the digestive tract and supplying amino acids to heal damaged cell walls.
4. Boosts metabolism and detoxifies
Lastly, collagen helps to increase metabolism. If you're anything like me, interested in anything that boosts metabolism, look out for collagen-rich foods. This is because collagen has a high amount of glycine. This amino acid helps your body to use sugar as fuel. Apart from that, it promotes muscle development. The higher your muscle mass, the more significant amount of fat your body burns, even in a resting state. Collagen consumption, therefore, increases your body's calorie-burning rate.
Another function of glycine is liver cleansing – it minimizes the damage done to your liver when toxins or foreign substances pass through it. By this function, collagen is an excellent dietary inclusion if you are on a detox regime.
Where to get collagen
It seems like collagen is as good for you as the commercials say! So go ahead and get those collagen-boosting creams, but know that you can get sufficient collagen intake from your meals by making the right dietary choices. Nourish your body from the inside out with collagen-rich foods. Sending collagen directly into your body is far more beneficial and effective. Also, avoid lifestyle habits that deplete collagen levels.