Choosing the best essential oil for your particular needs will result in a satisfying therapeutic massage. Quite a few of these essential oils include natural chemical compounds called sesquiterpenes. There are also hundreds of other compounds found in essential oil, each with its own properties. Get to know the right essential oil you can use for your next massage session.
Allspice
Allspice essential oil is extracted from the berries of an evergreen tree, Pimenta Officinalis. It is a warming oil which means a few drops will warm up your skin, making it ideal for massage. It has a strong spicy fragrance similar to clove and is often used in aromatherapy to improve circulation and cure insomnia. It combines well with orange or patchouli oil.
Aniseed
This oil is extracted from the berry and seeds of the Aniseed herb (Pimpinella anisum). It has antispasmodic and antiseptic properties that make it suitable for the skin, especially in treating muscle pains. When ingested, it helps aid menstrual cramps, indigestion, and migraine headaches.
Bergamot
Bergamot essential oil is extracted from the rind of the Bergamot fruit and has a sweet orange-like aroma. It is a popular choice for aromatherapy as the citrusy fragrance is known to soothe the nerves. It helps treat mental depression, anxiety and stress.
Cajeput essential oil comes from the leaf of the Melaleuca tree. It is composed of several compounds, including naturally occurring aldehydes which make it irritating to the skin. But inhaled as steam, it is beneficial in clearing the sinuses and helping prevent bacterial infections of the throat. It also eases the pain from sore throats. Diluted, it can be used on the skin to treat muscle pains, arthritis and some skin conditions like psoriases.
Chamomile
This oil from the chamomile flower is most favoured for aromatherapy and massage, especially for treating irritable children. It has compounds that are calming muscle spasms and can therefore be helpful both internally (treating menstrual cramps, indigestion etc.) or topically for muscle pain. It also relieves hives and itchy skin allergies. When inhaled, it has a soothing effect that encourages sleep.
Caraway
Caraway oil is nearly transparent, with a strong earthy aroma that pairs well with peppermint or other spicy scents. Caraway oil has many properties but is mainly used to aid digestion and relieve cramps and sore muscles.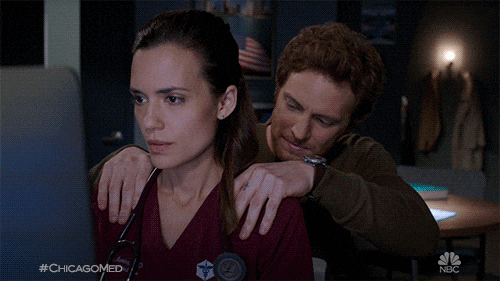 Carrot seed
Women favour carrot seed essential oil for its regenerative properties and its effects on older skin. Through steam, it is extracted via distillation from the wild carrot seed and is best blended with geranium or cedarwood essential oil.
Carrot seed oil can rejuvenate dry or wrinkled skin and treat rashes and skin irritations like eczema. It is a popular component in natural beauty products for mature skin, mainly because of its ability to tone and rejuvenate. It also has a lot of antioxidants and vitamins.
Cedarwood
Cedarwood essential oil is extracted from Atlas tree. Inhaled, it has a sedative effect and is used, especially combined with lavender, to promote sleep to people who have insomnia.
Topically, it is an astringent that shrinks the pores and can be used in deep massage to help break up cellulite deposits. In addition, it has a pleasant earthy scent that many people find comforting, thus its use as a potpourri.
Cypress
Cypress Essential Oil is derived from the cypress tree. It can be used in a diffuser or added to your bath or massage blend. Inhaling the steam is an excellent preventative treatment for asthma attacks. Many people also add it to foot baths as it has astringent qualities that stop sweating. It can be combined with many other essential oils, including pine, bergamot, lavender, orange, sandalwood, and lemon oil.
Eucalyptus
Used as a gargle, Eucalyptus is very effective in preventing infections and sore throats. In addition, the oil kills disease-causing bacteria and viruses. It is also frequently used as a decongestant but should not be taken internally.
The best way to use Eucalyptus oil is to add it to a vaporizer or diffuser and inhale the steam. The vapour has stimulative effects on the body, but overuse can cause headaches and cause complications for people with high blood pressure or epilepsy.
Fennel
Fennel oil is extracted from the seeds of the fennel plant F vulgare. It is an excellent cleanser and toner for the skin. It is instrumental in reducing wrinkles and preserving the skin's elasticity, making it great for mature skin.
In addition, fennel can be used in aromatherapy to rejuvenate and help balance the mood. The fragrance blends well with other oils such as rose, lavender, ylang-ylang and geranium.
Frankincense
Frankincense oil is obtained from a white resin that oozes from the trunk of the Boswellia carteri tree in the mIddle East. It has many uses but is especially favoured in aromatherapy, which is used to calm and soothe. Breathing in the vapours can also help clear the throat and lungs. Diluted in water or creams, the oil can help disinfect and tone older skin exceptionally well.
Geranium
Geranium oil is prevalent in lotions and creams, and for a good reason, it helps to moderate and balance the production of oil in the skin. Aromatherapy uses include help with PMS and other hormonal and stress disorders. Geranium essential oil is also used to repel insects such as mosquitos and head lice and as a cure for ringworm. It comes from the Pelargonium odorantissimum plant and has a refreshing mint scent which most people find very pleasant.
Ginger
Ginger oil is a powerful smelling oil, which heats the skin and has been used to improve circulation and many other things. The vapours are used to treat nausea due to morning sickness, while specific folk remedies have used it internally as a medicine to stop stomach cramps and diarrhea.
Topically in a lotion or bath, the oil can soothe muscle cramps, arthritis and improve circulation to the skin.
Helichrysum
This oil is mainly known for its ability to improve circulation and relax muscle spasms of all kinds. In addition, it is used to soothe the stomach muscles in times of illness when nausea or cramps are present and applied directly to the skin to ease the pain from sore or overworked muscles.
When added to a lotion, it can be helpful with acne or skin eruptions. It is mainly well known for its ability to heal and fade scars.
Hyssop
Primarily beneficial for aromatherapy as the vapours help ease menstrual disorders, tension, and breathed in can bring relief to a sore and infected respiratory system. It is relatively expensive, and it should be noted that this oil contains a compound (pinocamphone) that may cause harm to pregnant women.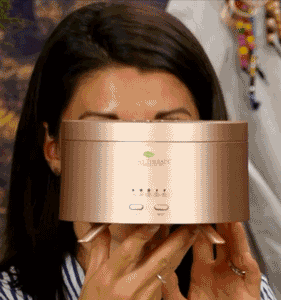 Jasmine
The plant Jasminum Grandiflora produces this excellent oil which is known for its many beneficial effects. It is well known to ease depression, anxiety and sexual problems resulting from stress, including frigidity, impotence and premature ejaculation. It is also frequently used during childbirth to facilitate easy delivery and encourage the production of breast milk.
Breathing in the vapours is the most common way to enjoy the herb's powerful stress-reducing effects. It can also be applied topically to help slow the oil production in the skin.
Lavender
Lavender oil is a popular essential oil for dealing with skin problems such as acne, eczema, rashes, sunburn and dry skin. It has balance properties that make it suitable for a wide range of skin disorders.
Unlike other oils, it can be used undiluted on the skin without irritating. In addition, the sweet smell of lavender has been used for centuries as a fragrance in potpourri and cleaning products and aromatherapy as a stress reducer.
Lemongrass
This sweet-smelling oil is derived from the grass that grows wild in India. It is used to treat headaches and a host of other problems, including fever and exhaustion. In aromatherapy, the vapours are breathed in for a revitalizing effect, which is especially useful for treating jetlag. Massage therapy often uses this oil to help break up cellulite under the skin.
Mandarin
Mandarin oil (aka tangerine oil) is a spicy citrus oil used primarily on massage therapy to help break up cellulite and improve circulation to the skin. It also is used to reduce swelling and fluid retention and fade scars.
These are twenty of the best essential oils you can use for your next massage or aromatherapy. Choose one that will apply to your needs and enjoy its therapeutic effects.