If you find yourself face to face to the basket of snacks, which one would you pick to stay healthy and not wreck your diet? You should go through a quick analysis to evaluate those types of snacks to figure out what you should eat.
How to choose the right healthy snacks
Here are some quick tips for getting healthy snacks:
Look for fibre.
A high-fibre food is the best choice for food. To be high in fibre, it's got to be as close to its natural state as possible. It's the best choice for both health and weight control. The opposite of fibre is going for refined carbohydrates. The refining process takes the fibre out so that the food can have a longer shelf life. Added sugars make it extra sweet. They don't add any value other than empty calories.
Pick proteins and healthy fat in a snack.
Proteins and healthy fats will slow down digestion, so foods with proteins and healthy fats would stay longer in your system. Your body needs a variety of fats from different foods. 
Your best bet will be your whole fats that come from nuts, seeds, and avocados. Of course, you have to avoid unhealthy fats that are found in processed food.
If you have the time to look at the package snack food label, stay away from trans fats, hydrogenated oils in vegetable or soybean oils. Those fats create an imbalance in your body between omega-3s and omega-6s, leading to many chronic diseases.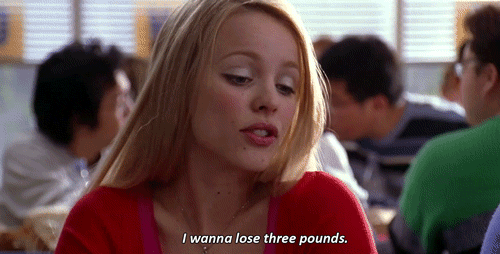 Make your delicious healthy snacks yourself.
Here are some healthy snacks that you can easily prepare at home:
Banana sandwich
Ingredients:
One banana
Almond butter
Some chia and hemp seeds
Steps:
Peel the banana, which will serve as bread. Cut it into three slices, then cut each in half. Spread almond butter on the banana halves, then sprinkle the chia and hemp seeds. Our banana sandwiches are ready.
Homemade chocolate candy
Ingredients:
Cacao powder
Coconut oil
Maple syrup
Vanilla
Some almonds
Steps:
Start by combining all the ingredients, except the almonds, and mix everything else well. The formula canapé will need an ice cube tray. You can choose a heart-shaped one. Fill ice cube tray halfway, place almonds on top, pour more chocolate to cover the almonds. You can use other nuts or even dry fruits for this, such as raisins or goji berries; They will all do wonderfully. Put the ice cube tray in the freezer for half an hour to set, and thus, you have got yourself breathtaking homemade chocolate candy.
Coconut date balls
Ingredients:
Some dates
Shredded coconut as much you need
Steps:
First, pick the dates and let them soak in hot water for 5 to 15, depending on what type of dates you're using and how soft they are. Soaking the dates helps to blend them easier. Remove the dates from the water but don't pour out the water. Keep it in the fridge in the mason jar. It's great to use in smoothies. It has a slightly sweet flavour, so don't waste it.
Place your dates in a food processor and pulse for about a minute or so until you get this delicious date paste. Roll the balls with your hands as the date paste is pretty sticky. After you roll the balls, coat them in the shredded coconut, or you can use chopped almonds, pistachios, or walnuts.
Once you have got all the date balls covered in coconut, put them in the freezer for 15 minutes or until or in the fridge for an hour to set, then try. They are so yummy.
Frozen grapes
Ingredients:
Steps:
Wash the grapes, then dry them well. Place them on a tray that will go into the freezer, You can also use green grapes, but they have more of a sour flavour. Place them in the freezer and leave them there overnight or for about 5 hours.
Once the grapes have frozen, you will have yourself the most refreshing healthy snack ever. Frozen grapes are perfect for a hot summer day, they are full of juice, and they are still very sweet.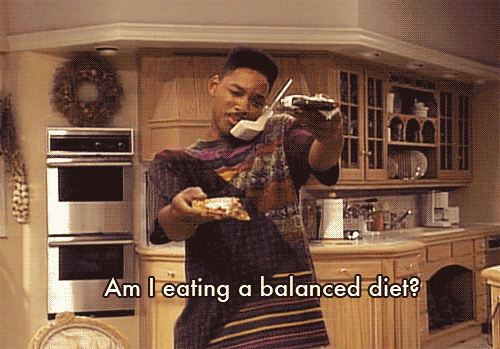 Chocolate pudding
Ingredients:
Cacao powder
Avocado
Dates
Vanilla
Salt
Steps:
Cut avocado in half using a knife. Slice it into squares and scoop out with a spoon. In a blender, put the avocado, add dates and make sure that you pick them before. Add the rest of the ingredients and a little bit of water. Start processing until everything is well combined.
Check the consistency and scrape the size. Add more water to make it more smoothie and process one more time till you have your chocolate pudding done.
Enjoy it as it is, or you can add a few toppings such as shredded coconut, sliced strawberries, and almonds.
Yogurt dipped frozen blueberries
Ingredients:
Fresh blueberries
Greek yogurt
Steps:
Take some blueberries, wash them, dip them in Greek yogurt, or use coconut yogurt. Put them on parchment paper. Freeze about for a few hours. Take them out, and you have got yourself a great yummy juicy fresh snack.
Apple doughnut rings
Ingredients:
An apple
Almond butter or peanut butter
Some dried cranberries
Steps:
Grab an apple, slice it into as many thin slices as you can. Slather it with some almond/ peanut butter and try not to put it in the holes. On top of doughnut-like apple slices, put some dried cranberries, raisins, dried fruits, or whatever you like, and you have got a crunchy, sweet, creamy snack.
Banana sushi
Ingredients:
One low carb tortilla bread
Peanut butter
One banana
Steps:
Take the tortilla bread, spread peanut butter all over it, but the banana on the edge of the tortilla, and roll it up. Cut it just like you cut the sushi. Now you have all your grains, fats, carbs, and protein in one delicious easy recipe.
Try these seven easy recipes for your healthy snacks. This way, your diet won't suffer from your poor choices in food.