"Self-Care" is a buzz phrase out there right now. It's prescribed as the solution for new moms, busy women, young professionals, and college students alike. The term conjures up images of spa days and Netflix and lattes in quaint books shops. The words invariably conjure up a Rolodex of saved memes in one's head. You know, the ones of pedicured toes at the end of a beach chair with breaking waves making up the backdrop or of candles surrounding a bubble bath, toes popping up through the bubbles. Come to think of it, self-care and feet must have a lot in common? Or maybe we're all just sick of selfies, and our own feet are the final hold-outs? Either way, feet have nothing to do with why I started writing this, so I'll get back to the point.
We have all been told we need to practice self-care, but thanks to the Internet, it's become another idea at seems impossible to grasp. As a result, this basic idea has become rather exotic.
How does the budget-strapped young professional find the money for a weekly massage and pay off her college loans? How does an equally budget-strapped college student plan a beach getaway? Or how does a young mom find the childcare for peaceful fireside moments of relaxation? I would venture to say that the ideas we've conjured up about self-care are much grander and impractical than what it looks like in everyday life.
Proper self-care looks less like a vacation and more like a daily discipline. It takes less cash and more self-control. It's much for about habits inside our real, true lives than finding escapes from it. It's not about the great things but the every single day-I'm-going-to-do-this little things.
What does this have to do with nutrition? A lot. If I had one wish for 2021, more people would make feeding themselves and their families more about the little daily, simple, unexciting things and less about the grand diets and significant attempts to change their health.
The basics of feeding yourself is a form of self-care when it comes to your body are rarely big and exciting. They're very ordinary, everyday habits that most of us have lost touch with. So if that's you, here are some places to start nutritional "self-care" in 2021.
Go to bed on time.
If you're not sleeping enough, your body won't function how you'd like it to go. For example, when we don't sleep enough, we tend to eat more to compensate (your body needs energy from somewhere). Also, if you're not going to bed on time, it's more challenging to get up on time in the morning, make yourself breakfast and start the day well. So, give yourself more bedtime this 2021 and stick with it.
Learn to cook.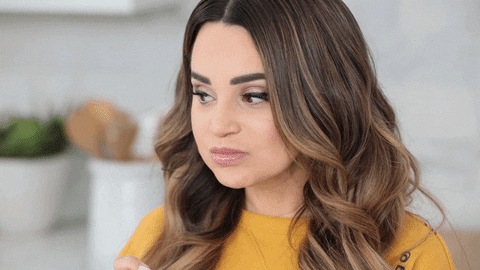 Unless you can afford a personal chef, there's no way to feed yourself and your family well without cooking most of what you eat at home. If you're not confident in the kitchen, this is your year! If you're scared about starting, get a very simple cookbook, pick a recipe and follow it. Do this once a week or so, and your confidence in the kitchen will grow, I promise!
Stay off the Internet.
I get the irony of this being my advice on a blog and all but hear me out. Cooking and feeding ourselves has become somewhat of a competitive sport. If you ever look at Pinterest for recipe ideas, you know what I mean. We are constantly bombarded with ways to make our diets healthier, our meals fancier, and our kid's lunchboxes better.
Feeding yourself and your family should be a fundamental rhythm of life, not an anxiety-inducing endeavour. So, if you find Pinterest boards and recipe blogs more stressful than inspirational, stick with the family recipes you enjoy and a few essential cookbooks. And remind yourself regularly that it is enough.
You don't need to be fancy to feed yourself well. Also, the Internet is full of garbage nutrition advice that can send you down some pretty lengthy and expensive rabbit holes. If you're concerned about your diet, talk to a Registered Dietitian in your area.
Make time for three meals every day.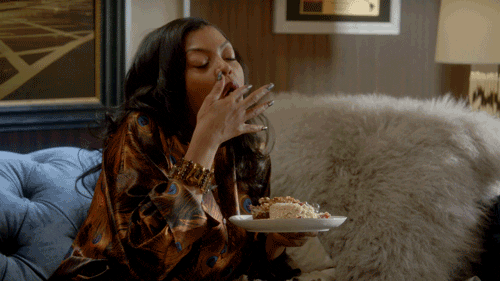 In the same way, we have struggled to value making time for cooking; as a culture, we have worked on valuing time for sitting and eating. It feels like a luxury or a break in productivity. Make this year the year that you love pausing to eat. If you are not breaking to eat, there is no way you are staying tuned in to your body's hunger and fullness cues, which means that you are at risk for regularly over or under eating.
Take an honest look at your schedule. Which meal are you regularly rushing through or skipping all together? What would it take to allow yourself a 20-minute or so pause to sit down, tune into your body and enjoy a meal during that time of the day?
Make time to plan weekly meals.
All this talk of cooking at home and making time to eat meals doesn't mean a thing if you don't have food on hand to do those things. In my schedule, I do this every Monday morning before I start working. Most people use Sunday afternoons for this. 
Think about what works with your weekly schedule. And keep in mind, the plan should be SIMPLE. You are most likely not going to cook new recipes on weeknights. Instead, allow yourself to plan meals you can make from memory. For example, Taco night, spaghetti with meat sauce, breakfast for dinner. And don't forget to use things like pre-prepped veggies for ease on weeknights. Set yourself up for success, not perfection.
Practice intuitive eating.
Through years of dieting or just not prioritizing feeding ourselves well, many of us have lost touch with our bodies. As a result, we don't know how to feed ourselves well, so we outsource the job to diet plans that give us security.
However, you can provide yourself well by working with your body and re-learning how to hear and respect your built-in hunger and fullness cues.
All in all, self-care is more fundamental and straightforward than we tend to think. Feeding yourself well isn't fancy, but it does take discipline and developing habits that prioritize food.