Here are 40 tips to make you happy with your health, check out which ones you haven't done yet.
1. Follow your Nose
Lift your spirits or clear your mind with a whiff of essential oils. Try lavender to promote positive thoughts, geranium to harmonize your emotions, and ylang-ylang for a mood booster.
2. C is for Calm
Strengthen your immune system with vitamin C, which has been shown to reduce both the physical and psychological effects of stress. In a German study, two groups of people were asked to make a public speech. Those who took a mega-dose (1000 mg) of vitamin C had lower levels of the stress hormone cortisol and lower blood pressure than those who did not. So, stock up on more green, leafy vegetables, tomatoes, and brightly colored fruit.
3. Picture your Future
Instead of listing your plans and goals, try drawing a colorful picture of how you'd like your life to be. Listing engages the logical left side of the brain which will probably talk you out of attaining your wildest dream, while drawing stimulates the creative right side of the brain which encourages you to reach for the stars.
4. Flower Power
If you're in a career crisis and feel like you're getting nowhere health wise, flower essences may help. Australian Bush Flower Essences Silver Princess, helps you define your direction and work out where you go next; while Bach Flower Essences Wild Oat, aims to give clarity of mind.
5. Daily Detox
Give your body a fresh start each morning with a teaspoon of apple cider vinegar in warm water with honey and ginger to taste. It stimulates the digestive system first thing in the morning.
6. Fruity Shades
To ensure you're getting adequate amounts of important health nutrients, especially vitamin C and fiber, have at least two servings of fruit (one serve is fist-sized) daily. Different colored fruit provides different phytochemicals and antioxidants which have anti-aging and anti-cancer properties.
7. Rub your Earlobes
If you feel that tension headache coming on, try this acupressure trick; Rub your thumb and index finger, it helps clear your head and dulls the pain above the neck.
8. Take the Road Less Travelled
Instead of taking the usual route to the supermarket or work, drive or walk using a different route. Research shows that doing out-of-the-norm things helps stimulate the brain pathways and raise energy levels for optimal health.
9. Brush Up
Before your morning shower, give your body a skin brushing with a dry loofah to help stimulate circulation brush with firm strokes, towards your heart.
10. Chill Out
Relaxing health techniques and meditation have proven to alleviate stress, reducing blood pressure and stress-related conditions.
11. Play with Colours
Studies show that colors around us have a huge effect on our state of mind and health. So, experiment with new wardrobe hues of leafy green or daffodil yellow to project a sense of growth, and pick airy pastels to create a feeling of lightness and space in your life.
12. Left Bygones Be
Often, regrets and resentment hold us back from moving on in our lives. Learn to put things behind you: sit quietly and think of a person who caused you pain, anger, or hurt. Focus on connecting with that person from your heart and imagine saying all you need to say. Then, envision yourself giving her a hug and walking away. It gives the closure you need to move forward.
13. Watch your Back
Office workers have prevalent back and neck pain which comes from prolonged sitting and/or poor posture. The spine is the pillar of the human body therefore, taking regular short breaks to relieve still joints and tight muscles is extremely beneficial for health.
14. Pucker up
You may already know that kissing boosts your metabolic rate, but did you know it also helps prevent tooth decay? The extra saliva produced while you French kiss helps neutralize the bacteria that causes plaque. What's more, kissing has been shown to help reduce stress as well as any meditation session.
15. Boost your Bones
Keep your bones strong with a calcium supplement that's easily absorbed.
16. Go Nuts
Nuts help reduces your risk of heart disease and diabetes, and may also reduce your chances of losing your eyesight by 40 percent. High in fiber and protein, they're the perfect snack.
17. Painless Calorie Cut
Research shows people tend to underestimate portion sizes of their meals-and this cultivates the habit of eating even larger ones, leading to weight gain. However, one study found that if portion sizes were cut by a quarter, people still felt satisfied. So cut your calorie intake by eating on smaller plates, and when eating out, forget starters.
18. Break the Habit
To ditch a bad habit that's hurting your health, write a break-up note to boost your resolve. Tell your addiction why you hate it, why it's hurting you and why you'll miss it. You'll feel determined to change when you see on paper how the price you've paid for that habit outweighs any benefits it offers.
19. Do The Dog
The dog pose, that is. This yoga position energizes the body and boosts health, strength, stamina, and muscle tone. Kneel on all fours, hands shoulder-width apart, fingers splayed and pointing forward, and knees hip-width apart. As you exhale, tuck toes under, raise hips, and straighten your legs. Keep shoulders wide and let your head relax. Press chest towards your ankles. Gently draw the lowest belly muscles into the spine, tilting the pelvis up as far as you can. Stay for one to six breaths then sit on heels to rest.
20. It's Karaoke Time
If you constantly feel low or your immune system is weak, schedule regular karaoke sessions with your pals. A study in the Journal Of Behavioral Medicine shows that amateur singers who sang with a choral group felt happier and had better immune functions than those who only listened to music. Singing in the shower works too.
21. Grin and Eat It
As you age, low levels of vitamin D in your blood make you more prone to gum disease and tooth loss, say scientists at Berlin's Humboldt University. Up your levels with fatty fish, egg yolks, and fortified milk, and orange juice.
22. Middle Management
Sneak in some tummy toning while at your office desk. For 10 minutes each hour, inch your body away from the chair back and straighten up. Imagine there's wet paint on the back of your seat. You'll be strengthening both your abs and back.
23. Flush Flash
Flushing with the toilet lid up causes the bacteria-filled vapor to spread around the room, and it can linger in the air for two hours. So, flush with the lid down and keep items like toothbrushes in a cupboard. Also, leave the room once you hit the flush button.
24. Crank It Up
If you're putting in your 45 minutes walk at least three times a week, you're doing good. But researchers at Syracuse University in New York found that women burned 30 percent more calories when they jogged. Walking is great but try adding a few speed bursts to increase your body's oxygen consumption – and calorie burn. You'll be in the top form in no time.
25. Floss your Teeth
Flossing removes plaque, helping prevent periodontal disease, which is linked to heart disease. A Harvard Medical School study found that the common factor is the bacteria in plaque. When plaque escapes into the bloodstream, it can cause blood clots that lead to heart attacks.
26. Stop for A Cuppa
That cup of tea could improve your memory and prevent Alzheimer's disease as it inhibits the activity of certain enzymes in the brain, says a study. Aim for one cup a day.
27. Enjoy the Outdoors
The average person spends almost 10 percent of their time worrying. To disperse anxiety, try getting out more. A group of volunteers was asked to go for a brisk 20-minute walk thrice a week in the two weeks leading up to a stressful event. At the end of this period, they were significantly less stressed than those who stayed in.
28. Sleep In
Studies have linked lack of sleep to hypertension, lousy moods, and impaired memory. Getting insufficient sleep night can even increase the risk of weight gain as it can interfere with blood-sugar metabolism.
29. Call It Quits
More women are taking up smoking despite its ill effects. Besides affecting your skin and lungs, a Finnish study has found that smokers in their 30s are five times more likely to suffer a heart attack than non-smokers.
30. Skip the Fries
Trans fats-found in the oils restaurants use to make fries and fried chicken – may up colorectal cancer risk, a study shows. Scientists think trans fat promotes cancer by affecting cell's ability to form protective membranes.
31. Chomp on Parsley
Every half milligram of flavones (found in parsley and celery) eaten daily may cut your breast cancer risk by 13 percent, says a US study.
32. Up the Anti(oxidant)
Found naturally in the body, Coenzyme Q10 speeds up metabolic processes, especially those affecting body repair and energy levels. A potent antioxidant, it helps reduce damage produced by pollution and smoking. Sources include sardines and soybeans.
33. Eat Folate-rich Foods
Found in fortified bread, leafy greens, fruit, and beans, folate may lower the risk of heart attack and stroke, says a US study. Researchers found that folate breaks down homocysteine which, in high levels, has been linked to narrowing and hardening of the arteries.
34. Check your Breasts
Many cancers are curable if detected early. To learn how your breasts feel normally and report any changes such as lumps, dimpling, or discharge immediately to your doctor.
35. Pray
Being religious raises life expectancy, says a study in the International Journal Of Psychiatry And Medicine. It helps you deal with stress and emotional problems, which can otherwise affect your immunity and lead to heart and digestive ailments.
36. Cool your Drink.
If you like your coffee or tea piping hot, you may be putting yourself at greater risk of oesophageal cancer, says a Scottish study. According to researcher Linda Sharp, "Scalding hot drinks may burn the inside of the food pipe, causing damage, which in time may increase the risk of cancer."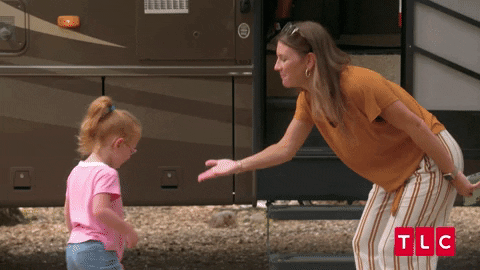 37. Be Nice to Mum
A Harvard study revealed that over 90 percent of people who weren't close to their mums went on to develop a serious disease like high blood pressure or heart disease. Only 45 percent of those who got on well with Mum developed these illnesses.
38. Pump It Up
Do weights. Adding weights to your workout not only makes you leaner and healthier but it'll also up your metabolism and lessen the chances of osteoporosis.
39. Comic Relief
Watch a DVD of a funny movie. Laughter helps to relieve stress as it releases hormones in the brain to make you feel good.
40. Brush It Off
Stop snacking by brushing your teeth after eating. You'll be less tempted with clean chompers.