Losing weight is a difficult task, and even more so when you don't get the right sort of advice. Whereas the ever-increasing emphasis on fitness and a massive increase in the number of health sources would give you the idea that there is no shortage of excellent and practical dieting tips, the reality is much different as most of the tips available are no more than ill pieces of advice. Moreover, as it often turns out, the seemingly brilliant guidance is a far cry from reality. So here, we'll shed light on the worst diet tips ever.
To help dieters worldwide get on the right track and work towards their fitness ambitions, we decided to set the record straight by making a list of the ten worst diet tips ever. From totally cutting out fat to starving yourself to death, here is what the ten worst diet tips look like.
Worst diet tips ever
1. Avoid fat at all costs.
According to the common belief, avoiding fat to lose weight seems like the perfect way to lose weight. After all, since most of us have been told about the harmful properties of fat and what it can do to our health at a young age. But, on the contrary, recent studies have shown that avoiding fat can be a huge mistake.
As far as consuming or eliminating fat is concerned, it is the type of fat in question. According to experts, fats found in junk food such as chips and cookies can increase cholesterol levels and put you at risk of contracting certain harmful diseases. However, good fats such as those found in avocados, nuts, and salmon can improve the health of your heart. In addition, when paired with the right type of diet, good fat can help you lose weight more quickly.
2. All calories are the same.
Another common misconception in the world of fitness is that a calorie is a calorie, and therefore we must try to reduce our caloric intake no matter what it takes. However, as it turns out, not all the types of calories are the same. For this reason, we must be careful about the source of calories rather than the quantity of the calories.
Calories found in French fries are referred to as empty calories, and they cause a detrimental internal reaction in the body. However, calories found in, let's say, an apple or banana is beneficial and can cause a positive response in the body.
3. Eat less.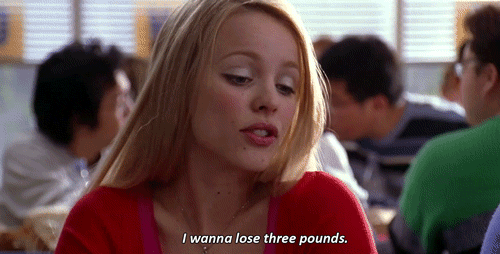 For most of us, losing weight is no rocket science, and the equation is quite simple: you only have to burn more calories than you consume. In other words, by reducing your appetite, you can lose weight without doing anything else. But, unfortunately, losing weight is not so simple and requires anything but completely restricting your diet.
By limiting our diet and severely restricting our calorie intake, we stand to gain weight rather than lose it. This is because of the natural reaction that starvation causes.
First, when starving, the body goes into a survival mode whereby energy in fat is conserved. As a result, instead of burning fat, we gain more of it. Secondly, when starving, the probability of binge eating increases, and this stands to do more harm than good.
4. Load up on protein.
The ultimate nutrient, protein, is often seen as the most crucial component of any diet, be it muscle gain or weight loss. However, it is common to see many people have a particular soft area for a protein who does not see it as a nutrient that can detrimentally affect their fitness goals.
However, according to experts, loading up on protein can turn out to be harmful. To lose weight effectively and healthily, it is essential to maintain a healthy balance of carbohydrates, protein, and fat.
5. Exercise on an empty stomach.
Another common misconception, working out on an empty stomach does not induce weight loss through the enhanced fat burn. Instead, this causes muscle loss. As proven by a study published in the Strength and Conditioning Journal, you should never work out when you have not eaten appropriately as it can weaken your muscles and leave your body in bad shape.
6. Eat after every two hours.
Although frequent snacking is better than opting for 2 or 3 meals a day, eating too frequently is not the way to go when seeking weight loss. By eating too frequently, we can end up consuming more calories than we otherwise would have. However, if you still insist on eating more regularly, then it is imperative that the size of the meals be small.
7. Stay away from "unhealthy foods."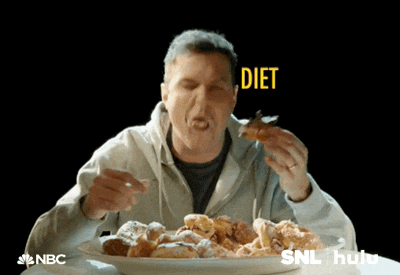 While dieting, most of us enter into a mode where we often go for all or nothing. For most dieters, foods such as Pizza and French fries are to be entirely avoided when following a strict diet. However, avoiding such foods can be a wrong move as it can lead to binge eating.
To avoid binge eating, it is essential to maintain a balance between healthy and seemingly unhealthy foods. For example, treating yourself with a slice of pizza once a week causes no harm as long as you keep it down.
8. Say no to nuts.
Dense in calories, nuts are often left out of a typical dieter's diet plan. Though nuts are rich in calories, they should not be consumed as research has shown that eating nuts, particularly tree nuts, can lead to a lower BMI (Body Mass Index) and a slimmer waist.
9. Go for regular detox sessions.
Our body, particularly the digestive system, kidneys, and liver, is naturally apt to detox. Therefore, you don't need to indulge in special cleanses or detoxing juices when you lose weight.
10. Chew mint gum.
Contrary to popular belief, mint gum can reduce the deliciousness of healthy food. Researches from the University of Buffalo found that gum, especially mint gum, can make healthy food taste worse than it does. Thus, individuals who believe that mint gum can make healthy food taste good should stay away from mint gum altogether as it reduces the taste of healthy foods and makes them taste worse.
These are the ten worst diet tips you should watch out for. Hearing them constantly doesn't necessarily make them accurate. Do your research and do what's ideal for your body.