The Chinese have discovered the health benefits of green tea since ancient times. They consider it a beverage and medicine and use it to cure everything, from a simple headache to more complex disorders. Today, the entire world is learning about the properties of this unique drink, and many studies are being conducted to find out all the manners in which green tea may assist the modern man in his fight against 21st-century medical disorders. This plant is unique because it is processed: green tea leaves are steamed (unlike oolong and black tea), which prevents the compounds from being oxidized, thus losing their properties.
1. Lowering the cholesterol
Due to its high concentration of antioxidants, green tea reduces the absorption of LDL cholesterol in your digestive tract, increasing at the same time the rate of its excretion. As a result, it also prevents the transformation of LDL cholesterol into its more dangerous form, the Oxidized Cholesterol. The leading cause of such diseases as atherosclerosis, the Oxidized LDL, is also known to increase the risk of a heart attack. You will be protected from this danger by drinking green tea regularly (daily if possible) and in sufficient quantity.
2. Preventing and even curing cancer
Among the health benefits of green tea seems to be that of keeping you safe from developing cancer. This is because of a very special antioxidant called EGCG, which has the property of inhibiting the growth of cancerous cells. This has been proven by many research groups, among which the University of Purdue and McGill University, for example. Apparently, green tea is the main reason for which so few Chinese men die of cancer, even though many of them are smokers. In addition, green tea is believed to cure, improve or prevent, stomach, pancreatic, esophageal, prostate, and colorectal cancer.
3. The secret of youth
The impressive amounts of antioxidants comprised in green tea are suitable for the skin as well. They are known to slow down the degenerative process of aging. The catechins and the polyphenols, two antioxidants from the composition of green tea, which are highly appreciated for their extraordinary properties, act as dilators of our blood vessels, improving their elasticity and reducing the chance of clogging. Green tea also protects the skin from ultraviolet radiation, thus preventing several affections such as photoaging the skin.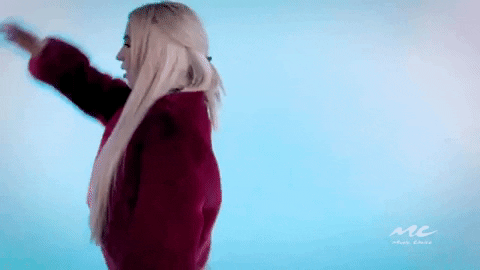 4. Blood glucose control
One of the most significant health benefits of green tea is that of controlling blood sugar. It was traditionally used in this way, but recent scientific research also demonstrated this great advantage of the amazing green tea. Thus, people who are frequent drinkers of green tea are less likely to develop diabetes. This property of preventing diabetes may be explained by its caffeine content, though it is not only this substance that contributes to its effect.
5. Protection for the Liver
Nowadays, when we are ingesting horrifying amounts of chemical substances and heavy foods daily, green tea is a real blessing for our liver. It was clinically proved that drinking it in large quantities would be safe from developing liver disorders. Green tea protects from the negative effects of such substances as alcohol; moreover, the antioxidants mentioned above, significantly, the catechins, may reduce the inflammation of the liver.
6. Improved memory and learning skills
The Health benefits of green tea drinking also include the maintenance of cognitive function. The strong oxidants from the composition of green tea, meaning the EGCG and the polyphenols, are believed to assist the brain during the metabolic processes. According to the experts, during these processes, the brain needs a high level of oxygen. However, the use of such a significant amount of oxygen may lead to the release of many free radicals, which are highly reactive molecules that can be harmful to the cell membrane. EGCG can penetrate the brain's blood barrier, and it can enact its antioxidative effects on the free radicals, thus improving the brain's activity.
7. Prevention of Alzheimer's and Parkinson's Diseases
Related to the previously mentioned maintenance of cognitive functions, green tea may reduce the risk of degenerative disorders of the central nervous system, such as cognitive decline, Alzheimer's, and Parkinson's diseases. Furthermore, the famous polyphenols are once again in the spotlight as they are responsible for such protective activities as iron chelating, searching and destroying radicals, activating the survival genes and cell signaling pathways, and inhibitory action on Abeta fibrils/oligomers formation.
8. Digestive stimulant
Green tea is well-known to aid the digestive system and maintain its functions at the best level. It reduces intestinal gas and may even be efficient in preventing and treating inflammation-based digestive disorders such as Crohn's disease and ulcerative colitis. To take advantage of these health benefits of green tea, however, you should drink as much as 10 cups of this plant daily.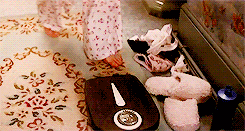 9. Weight control
If you needed a weight-control assistant that is both side-effects-free and truly efficient, then you should know that green tea is one of the best options for you. Combined with a healthy lifestyle and increased physical activity, green tea is miraculous! Polyphenols can boost the metabolism of fats by the liver (which is called the "thermogenic effect"), inhibit lipase (the fat absorption enzyme) in the digestive tract, and offer a feeling of satiety for a longer period of time.
10. Immunity stimulant
One of the greatest health benefits of green tea is the amazing effect it has on our immune system. This is due to the content of some interesting compounds named alkylamine antigens. These chemical elements are found primarily in some bacteria, tumor cells, parasites, and fungi. Thus, green tea prepares our body to protect from bacterial invasions by teaching our immune system how to fight them.
Thank you for reading. Please provide us with your valuable feedback and let us know what you would like to hear from us in the future. Happy losing!