The uses for Essential Oils are nearly endless – they can help with headaches, fatigue, stomach issues, depression, insomnia, and so much more. But, among all the amazing uses for Essential Oils, one cannot forget the wonders they can work for your hair! Several different oils will work different miracles on your hair, and you will never go back to only using simple shampoo ever again for your hair care needs.
#1 Basil
This essential oil is exceptionally great for your hair. It can enhance the color and fullness of your hair and even promote new growth. All this is possible because Basil Essential Oil stimulates circulation. Simply add a little Basil oil to a carrier oil and run it through longer hair or massage the scalp for hair growth. (Tip – Basil is also great for your skin and is already added to many skincare products!)
#2 Cedarwood
Cedarwood is an oil that wears many hats as it can help promote healthy regrowth of hair, decrease oiliness or dryness of the scalp, and reduce dandruff. You should use a couple of drops mixed with a carrier oil and massage the scalp for the best results. If you were looking for an all-natural way to get around a dry and itchy scalp and promote hair growth, then this is your all-in-one oil.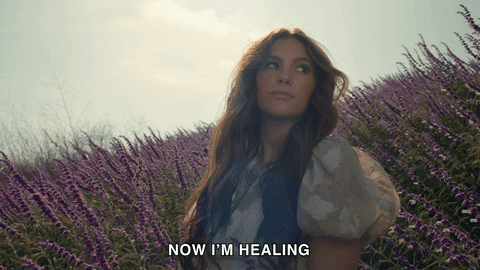 #3 Lavender
Along with all the other great benefits of lavender, it is particularly useful in hair care. This is another oil that is known to promote healthy hair growth, even in patients who suffer from alopecia (a condition that causes the body to reject its own hair). Other than the possibility of improving hair loss, this oil is also great because it can effectively kill lice eggs and nits without needing all the chemicals in the commercial shampoos.
#4 Peppermint
An oil that can handle it all, Peppermint oil is wonderful for hair – it can reduce excess oil, bring moisture to a dry scalp, and in the process, relieve dandruff. It is another oil on this list that can aid in healthy hair growth (and regrowth), and it even has the added bonus of smelling great! If you use this oil for your hair for no reason other than so it smells great, no one will blame you in the least!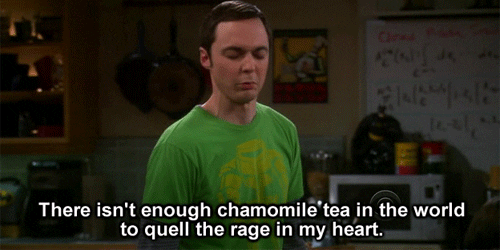 #5 Chamomile
When you combat dandruff or hair that's simply lost its luster, chamomile could be the oil you need. This oil is used to prevent dandruff, condition, and even lighten the color of your hair. Chamomile oil is already added to several commercial products, but an extra round as a final rinse will only benefit you more. Simply mix a few drops with the water you will use to rinse with!
#6 Ylang Ylang
This oil is mostly used for rejuvenating hair and developing healthy new growth – but the benefits don't stop there. Ylang Ylang is also capable of moisturizing naturally dry hair, which is a great all-natural way to defeat frizz! (Especially for those living in humid climates!)
#7 Thyme
Not only can thyme help to bring back fuller and healthier hair, but it is also a great way to cut down on dandruff and bring a shine back to your locks! You can use a few drops in your shampoo or mixed with a carrier oil or even a few drops on your hairbrush, depending on what you are using it for. All of these ways to apply thyme will help you reap all the great benefits of this essential oil.
#8 Rosemary
Rosemary oil is widely known for being a natural treatment for hair loss. That is because it is one of the most effective essential oils for hair when it comes to treating hair loss at any stage. While you may never regrow an entire head of hair, those who catch it early not only bring thickness back to their hair but also regrow a decent amount as well.
#9 Tea Tree
This oil is exceptional when used to fight against dandruff as well as dry and itchy scalps. Out of all the essential oils, tea tree oil is one of the best for a dry scalp. Also, just like lavender oil, tea trees can help to fight against lice – so if you find out your kids were part of a breakout (and face it, it happens to almost everyone at some point), then you can feel safe about using tea tree oil in their hair instead of commercial chemicals.
#10 Lemon
Another great oil to aid in reducing oiliness in your hair, Lemon, is also used to bring natural lightening to your hair. If you've ever wanted a more natural way to get highlights, then lemon oil is a great route to choose. You will not get the drastic look of salon highlights but rather a more natural and sun-faded look. Either way, it's better for your hair and doesn't cost anywhere near as much as a visit to the hairdresser!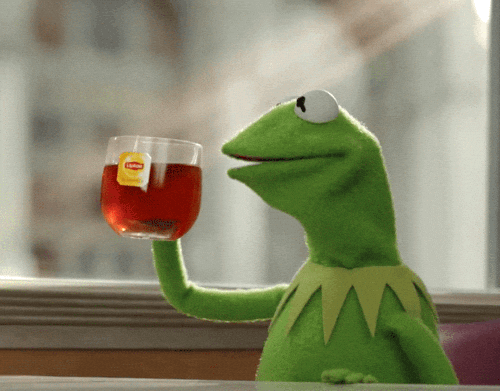 #11 Lemongrass
Unlike lemon oil, Lemongrass will not do so much for the shade of your hair – but it will help reduce oil in extremely oily hair. It will also slow down the oil production for your scalp, keeping it from becoming too oily again too quickly. This oil is also said to help promote healthy hair growth, but it is best paired with another oil to achieve these results.
Application
All these oils are going to make a significant difference in your hair in several ways. However, you should not limit yourself to using only one type of oil or one form of application either. If you use multiple methods and mix the right oils together, you may be amazed at the results.
There are a number of different ways you can apply essential oils to your hair, but the most popular (and generally most effective) is to mix a few drops in your shampoo (2-3 drops per ounce of shampoo – use an even mixture of oils as well), mixing the essential oils with a carrier oil (such as vegetable or olive oil) and massaging into your scalp and also by using a few drops mixed in the water that you rinse your hair with.
If you are looking to promote healthy hair growth, you should use a combination of oils (such as Lavender, Rosemary, Basil, and Ylang Ylang). You should mix a couple of drops of the oils into your shampoo for regular use, though the best results are reported when massaged into the skin on the scalp with a carrier oil. Most of these oils improve circulation and blood flow, which stimulates and promotes hair growth.
When you are looking for a way to keep the oil in your hair to a minimum or moisturize with essential oils, you will find the best results when mixed into your shampoo and when you rinse your hair with a water mixture. This will not only provide the results you are looking for, but rinsing your hair with the essential oil and water mixture can potentially provide longer-lasting improvements – almost like a commercial leave-in conditioner, but better!
​For the battle against lice, you will need a super fine-toothed comb (also known as a nit comb). You will douse the comb in a mixture of oils and water (tea tree and lavender are best) and pick through the affected person's hair (s). This may take a few days, but the oils will kill any active lice, and the comb will help you get any eggs that might be hiding in the hair. You can also put a couple of drops in when you wash bedding to help prevent any of the little buggers from spreading!
Among all the other amazing day-to-day uses for Essential Oils, the uses they hold for hair care are remarkable. From being able to stimulate healthy regrowth of hair – which is the hottest topic of all essential oil uses for hair – to be able to naturally highlight, properly condition, and even killing off small pests like lice. If you haven't been using essential oils as a part of your daily hair care routine up until now, you really should be. You will be amazed at how much nicer your hair will look and feel after even just a couple of weeks of using essential oils.