Monotony sucks the spice out of life. Be it your work or your hair colour, a hint of variety is the surest way to spice things up a little. Though it is an excellent idea to dye your hair a new colour, the colour selection process, the dyeing process, and the maintenance that needs to follow may all seem quite tricky. To help you simplify the said processes, we came up with the following article to safely guide you towards a stunning new look. Dive straight in!
Why colour my hair at all?
One important thing to clarify here is that the decision to colour your hair is yours alone. However, if you choose to colour your hair, you allow yourself to enhance your look and re-frame the way people see you.
How do I choose the best colour for me?
Experts suggest two critical factors to consider while choosing your hair colour: Your skin tone and eye colour. Light shades are said to suit light-skinned, light-eyed people, while dark shades are supposed to go well with dark-skinned people. However, this only serves as a rule of thumb and not everything to go by.
We suggest you carry an image of the look you desire for your stylist. This can help you receive professional advice on its feasibility and the effort that goes into its maintenance.
What are my options for Hair Colour?
The following is a list of a range of shades handpicked to help you thoroughly consider all your options:
Warm Reds Hair Colour
Bright Copper
It is a lively and intense shade of orangish-red that shines like copper. It is a good choice if you have fair, peach-coloured or golden-toned skin.
Ginger Red
It is a light or medium reddish brown shade closest to natural red hair. It is an excellent choice if you have a fair skin tone and brown or green eyes.
Copper Highlights
If you have dark red hair, highlight your hair with this shade to make your hair look brighter and shinier. This best suits people with fair or golden skin and eyes of the green, brown or hazel shades.
Light Auburn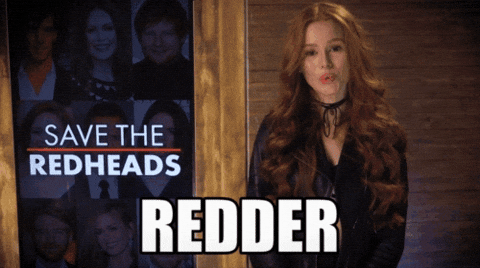 This is a blend of light golden red and light brown. It goes beautifully with creamy, peach, or golden skin tones. Blue, green or warm brown eyes serve as a perfect complement.
Medium Auburn
This is a mix of medium golden red and medium brown shades. It goes very well with a light skin tone and blue, green or warm brown eyes.
Golden Copper
This shade is a combination of dark golden blonde and light red hues. This is a perfect choice if your skin tone is porcelain, peach, golden or neutral, and if you have blue, green, hazel or brown eyes.
Red Copper
It is a bright mix of red and brown/orange shades. It perfectly complements fair, peach-coloured or golden-toned skin and blue, green or hazel eyes.
Dark Auburn
This shade is a blend of deep golden red and warm brown. It goes wonderfully well with peach-coloured, golden or bisque skin tones and blue, green, brown or hazel eye colours.
Cool Reds Hair Color
Red Mahogany
It is a deep, reddish-brown colour. It's a good choice for people with fair or medium cool skin tone and green, blue or brown eyes.
Cherry brown
Cheery brown is a blend of rosy red and deep brown. It matches people with light skin tone and brown eyes.
Intense Red
This is a deep, intense shade of red. If you have a deep golden complexion and brown eyes, this one is for you.
Rose Gold
Rose gold is a coppery pink shade that perfectly suits people with porcelain, tan or olive skin tones and eye colours.
Burgundy
It is a dark violet-red colour that makes a stunning impression. If you got dark or olive-toned skin and brown or blue eyes, this is a great choice.
Black Cherry
This colour is a rich, deep blue black shade with a hint of red. Choose this if you have dark skin and brown eyes.
Red Velvet
If you ever had red velvet cakes, you know this colour. It is a rich, cool, red shade that goes well with dark or olive skin tone and blue, brown or emerald eyes.
Ruby Red
It is a clear, deep, red shade that goes well with a pale porcelain complexion and light blue or green eyes.
Red Black
It is a very deep shade and is a combination of dark red and black. Choose this if your skin is dark or olive and if you have green or brown eyes.
Aubergine Red
This is a deep purplish colour like the skin of an eggplant. This only suits people with cool skin tones and cool or neutral eye colour.
Red Violet
It is a blend of red and purple colours. If you have a dark complexion and dark eyes, this is an excellent choice for you.
Magenta
It is a deep purplish shade that goes perfectly with medium to dark skin tones and dark eyes.
What else should I know about hair colouring?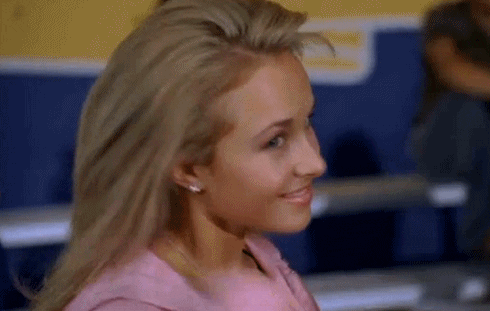 1. Do not shower before getting your hair dyed.
Washing your hair just before getting your coloured will wash away natural oils from the scalp. These oils are needed to act as a barrier between your scalp and the dye. Washing them away might expose your scalp directly to the colour.
2. Change to a colour-preserving shampoo.
Shampoos contain harsh chemicals such as sulphates that can strip your hair of its colour. Therefore, opting for a colour-preserving shampoo is a vital step to ensure that your colour lasts for a longer time.
3. Follow a regular moisturizing routine.
Hair colours contain chemicals such as hydrogen peroxide that can rob your hair of its moisture. This can lead to dry and damaged hair. Instead, moisturize your hair at least once a week to restore its shine and natural texture. You can also use hair repair masks for better results.
4. Stay away from the pool.
Pool water contains chlorine which can enter the hair shaft and alter your hair colour. So for a couple of weeks after you get your hair dyed, restrain from swimming in pool or ocean water. If you cannot, applying coconut oil before diving in is also a good step.
5. Use hair styling tools sparingly.
Using hot hair styling equipment like curling rods or straighteners might weaken your hair and cause damage. Try to avoid hair styling products as much as possible. Whenever you do, try to use a heat protecting spray/gel.
6. Use Color Oops if necessary.
If you are unhappy with the result of your hair colouring experiment, you can use products like 'Color Oops' that can remove hair colour. However, if you are unsure about it, taking expert assistance is a better course of option.
Follow these simple tips to give yourself a brand new look that is sure to turn heads. If you are still doubtful about your colour choice, consult your nearest expert. Though it is expensive, taking expert guidance can save you from all the trouble and possible accidents.