Every woman likes to have silky, shiny hair, but there are so many things that can dry out your hair that, for many women, keeping their mane in excellent condition can mean a lot of hard work. Hair can become dry for several reasons. It can be just that your genes dictate that your hair is dry, or it can be caused by external factors, such as over-exposure to the sun, bleaching your hair or overusing heated tools. Fortunately, though, there are ways to treat dry hair.
Here are ten super-effective tips for girls with dry hair on how to care for their hair and prevent it from drying out.
1. Don't wash your hair every day.
Our first tip on how to treat dry hair is to avoid washing it daily. Washing your hair daily will strip out your hair's natural oils and make dry hair even dryer. Instead, try washing your hair on alternate days or every three days, and when you do shampoo your hair, use only a very mild shampoo and don't have that water too hot.
2. Avoid using heated tools as much as possible.
Another important tip on how to treat dry hair is to avoid using heated tools as much as possible. Heated tools like blow-dryers and hair straighteners will dry out the hair, and they could damage your hair and cause frizz. Instead, pat your hair dry with a towel whenever you have time, or let it dry naturally in the air.
When you need to use heated tools, set the temperature as low as you can get away with, which will minimize the damage it will do to your hair.
3. Protect your hair from the cold.
When it gets cold outside, and the winter winds are blowing, your hair will dry out fast and start to look dull and lifeless. Protect your hair from the cold with a hat in the winter, and it will help keep the moisture in your hair and protect it from damage. To stop your hat from absorbing moisture from your hair, try wearing a silk scarf underneath. It will help prevent flyaway hair too.
4. Use hair oil.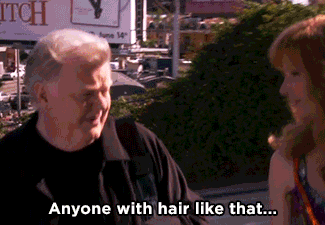 Some people's scalp does not produce enough natural oils, which is what causes their dry hair. To help stop your shampoo drying out your tresses even more and to add back some moisture, here is a straightforward tip on how to treat dry hair: mix some hair oil in with your shampoo before you use it. The shampoo will still clean your hair as effectively, but it won't leave it so dry and brittle afterwards.
5. Hot oil hair treatment for dry hair
For very dry hair, a regular hot oil treatment will provide deep down nourishment and moisture. You can choose your oil (such as coconut oil, sweet almond oil, linseed oil, sesame seed oil, argan oil, etc.), but the most straightforward oil to use is pure olive oil.
First, you warm the oil a little in a bowl (make sure the oil is not too hot and it's comfortable to touch) and then massage it into the entire length of your hair and your scalp.
Next, wrap your hair in a towel, leave the oil on for about thirty minutes, and then wash out with warm water and shampoo.
If you do this twice a month, it will keep your hair hydrated and healthy.
6. Egg hair treatment for dry hair
Another practical tip on how to treat dry hair is to incorporate eggs into your hair care routine. Eggs have been used for centuries to treat dry hair, and you will find them in many of the recipes for homemade hair masks.
For a simple but effective hair mask, mix three eggs, a tablespoon of honey and two tablespoons of olive oil.
The eggs are a great source of protein that will nourish your hair, the honey will help fight any fungal infections, and the olive oil will provide deep down hydration.
Apply the prepared mixture to damp hair and leave it on for thirty minutes before washing off.
7. Banana and avocado hair treatment for dry hair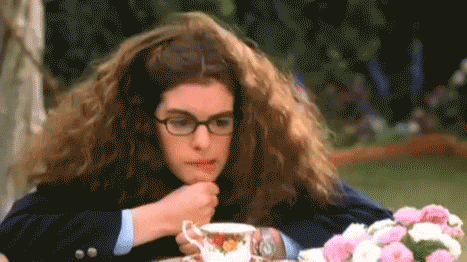 The combination of avocado and banana is a perfect treatment for very dry hair. The avocado contains nourishing oils that will condition hair deep down, and the banana includes nutrients that will improve hair elasticity and help prevent split ends.
To make a banana and avocado hair mask, mash up one avocado and one banana (or use your blender to blend these ingredients) and mix it with a tablespoon of olive oil.
Next, massage the mixture into your hair and scalp and leave it on for about three-quarters of an hour before rinsing out with warm water.
8. Keep your hair well-trimmed.
It's no big secret that keeping your hair well-trimmed will improve the appearance and health of your hair. At least every three months, a visit to the salon will keep split ends at bay and help keep dry hair looking healthy.
9. Use the right products.
Another good tip on treating dry hair is to make sure that you are using the right products for your hair type because the general-purpose shampoos and conditioners will not keep your hair from drying out. Instead, be sure to choose a good quality shampoo that is made specifically for dry hair and, when selecting a conditioner, choose one with a low PH and a deep conditioning formula.
10. Hydrate your hair from the inside.
Our final tip on how to treat dry hair is to hydrate and nourish your hair from the inside. What you eat and drink significantly affects the health of your skin, your body, and, of course, your hair. So drink plenty of water to keep yourself hydrated, and eat plenty of fresh fruit and vegetables, as well as foods that contain omega-3 fatty acids, such as salmon, avocado and nuts.