Are you a gym phobe?
Would you like to get fit and lose weight but just can't bear the idea of going to a gym?
Well you're not alone.
Many people hate gyms with a passion.
They find them impersonal, artificial, factory like places which do not in any way motivate them to to workout regularly.
Some people feel self conscious and a bit intimidated perhaps because of a weight issue.
Others feel that they never quite know what they are supposed to be doing once they get there.
Whatever the problem, the result is the same, a complete turn off and a total waste of money!
The answer is to devise a program you can do in the privacy of your own home, any time you like.
With a little bit of creative thinking it is quite possible to create and maintain a fitness routine where you exercise at home without ever going anywhere near a gym.
The first thing to decide is what you actually need to do.
Any really effective fitness program needs to consist of the following elements regardless of where or how you do them.
Cardiovascular work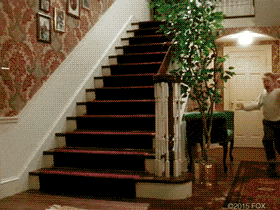 This is a general description of any activity which makes your heart and lungs work harder.
It is often referred to as cardio or CV work. It is also called aerobic activity.
So, running, walking, cycling, swimming are all CV activities.
You don't need a gym full of expensive equipment for this.
If you really can't bear the idea of exercising outside the confines of your own four walls, then dancing to music or just running up and down the stairs could be included in your cardio workouts.
If the back garden is not completely out of bounds you could include a bit of skipping with a rope.
Strengthening and stabilizing your core muscles
Your core muscles are the ones that make up your abdominal region and your back.
Strong core muscles are crucial to good posture which in turn will make you feel and look great, even slimmer than you actually are!
Core strength exercises are a really important part of of your workout but you don't need a gym or equipment.
You just need to know how to do a sequence of exercises that will work the appropriate muscles.
Most core strength exercises are done on the floor, so this is easily done at home.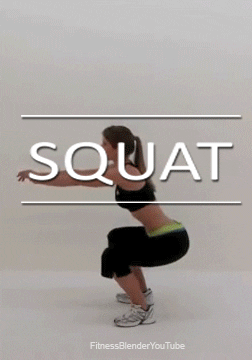 Strength or resistance training
Toned, active muscles demand far more of our calorific intake than inert muscle and stored body fat.
The more lean muscle we have, the higher our metabolic rate, that is the rate at which the body converts the food we eat into usable energy.
If we work our muscles regularly and keep them toned and active, we can improve our metabolic rate and maintain it at that improved level.
This is a huge help if we are trying to lose weight.
And having your body shape defined by lean, toned muscle instead of stored fat is always an attractive idea.
Gyms have all kinds of ingenious equipment to achieve this but by far the most effective way of including strength training in your workouts is to learn how to use hand held weights, sometimes known as free weights.
Initially all you will need is a couple of pairs of inexpensive weights. You need hardly any space at all.
Stretching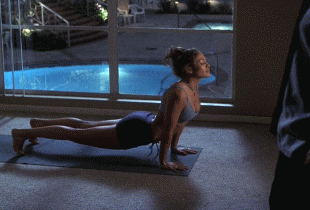 Stretching keeps you supple, prevents injury and contributes greatly to the feel good factor at the end of a workout.
So don't skip it just because it comes last! Again you don't need equipment or even much space, just know how.
Faced with banks of complex looking, expensive equipment in a gym, you might be forgiven for thinking that getting fit, losing weight and maintaining a healthy lifestyle is akin to rocket science!
Nothing could be further from the truth.
Good, reliable, professionally produced information is the real key if you want to take control of your own health and fitness rather than hand it over to a multi-million pound business that is mainly interested in your money.
Once you know what to include, you just need to find a flexible program which will help you put it all together in a balanced format which you can adapt to suit your own needs and circumstances.
A good fitness program should give you details of what to do, how to do it effectively and safely, how hard to work, for how long and how often, and that's it!
With a bit of ingenuity and some sound information at your fingertips you need never miss a workout because you can't face going to the gym or even because it's raining outside!