From the keto diet to the paleo diet, many people have started cutting carbs and switching to a low-carb, high-fat diet (LCHF Diet) to lose weight, decrease risks of heart disease and other diseases linked to obesity, and feel better and more healthy daily. In this article, we'll dive into the best cooking oils for keto diet and paleo diet.
One of the best ways to increase your good fats while cooking delicious meals is to use a wide range of cooking oils. Whether you are vegan, avoiding dairy, or enjoy plant and animal products, there should be something good on this list for you. Here are the top 15 cooking oils for keto diet and paleo diet.
Bacon Grease
Cook your bacon, a fantastic keto diet food, and then save the bacon grease in a jar. Store the jar in the refrigerator, and the bacon grease will turn white and harden. When you cook eggs or sauté vegetables, use a spoonful or 2 of bacon grease. Not only does it taste amazing on almost everything, but it is an excellent source of fat.
Coconut Oil
There are several coconut oil varieties at your local grocery store, so taste test and find your favourite.
Butter
You must use real butter, not margarine. Much like bacon grease, butter makes just about everything taste better. Since butter does not have to be refrigerated, get a covered butter dish to keep on the counter, so you always have a stick of butter ready at all times. Of course, butter is great for cooking meat and vegetables, but it is also a great way to add fat and flavour to leftover meat that tastes dry or bland.
Just add a spoonful of butter to leftover chicken, steak or pork and microwave it (or throw it in a skillet) to give your leftover meat new life and new flavour. Try all the different butter options at your grocery store, as the tastes vary quite a bit.
Olive Oil
Olive oil has endless usefulness, and it is one of the healthiest, most natural oils available today. Olive oil makes an excellent salad dressing. It also makes a tasty dip. Some people drink a shot glass of olive oil daily.
Here's one great way to use olive oil for the keto diet: Preheat the oven to 350 degrees. Get a gallon ziplock bag. Put olive oil, salt and pepper in the bag. Then add your choice of chopped vegetables to the bag: broccoli, brussels sprouts, kale, cabbage, carrots, yellow squash, zucchini, mushrooms, etc. Close the gallon ziplock bag and shake it every direction till the olive oil, salt and pepper are evenly distributed among all the chopped veggies in the bag. Then spread the vegetables out on a baking sheet and bake in the oven till done.
Different vegetables need to cook at other times, so experiment and have fun with this. You will not be disappointed with the results!
Once again, taste-test the different types of olive oil at the grocery store and decide what you like the best.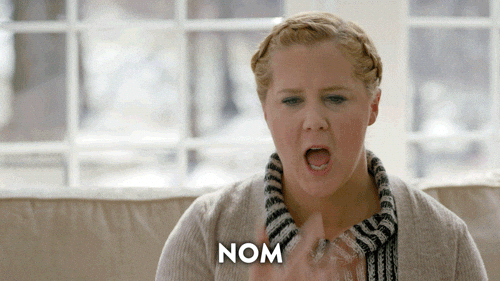 Red Palm Oil
Be careful with red palm oil as it leaves orange stains on everything it touches. Red palm oil makes a great butter substitute if you are avoiding dairy. It may not be everyday cooking oil, but it is a great option to add some variety to your diet and give your taste buds something different.
Avocado Oil
What is the keto diet without avocados and guacamole? Even if you do not feel like eating avocado today, you can get many of the benefits from avocado oil. It is very versatile, like olive oil, as you can use it for everything from salad dressing to sautéing vegetables.
Lard/Animal Fat
Much like bacon grease, lard comes from a pig, and it is a great natural source of good (tasty) fat. You can buy packs of fresh lard at your local grocery store or butcher shop.
Sesame Oil
Sesame oil is high in flavour and health content. Popular in Asia for generations, today sesame oil is commonly found on grocery store shelves all over the world. Mix things up and give it a try.
Walnut Oil
Most commonly used on salads and to add flavour to cooked meats, walnut oil has a strong nutty flavour when unheated. The taste changes to a more bitter flavour when used for cooking. For this reason, many people avoid cooking with walnut oil, but others enjoy the bitter taste on occasion.
Hazelnut Oil
You may want to use hazelnut oil in moderation as it has a very strong flavour that can cover up other flavours in your favourite dish. It has similar health benefits to olive oil, but it is closer in taste to walnut oil.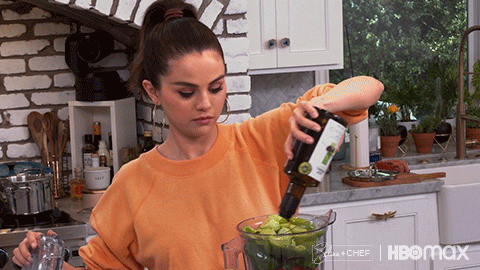 MCT Oil
MCT Oil stands for medium-chain triglyceride oil. It is commonly made from coconut oil or palm kernel oil, but there are numerous variations of MCT Oil that combine from several different sources. Many people swear by MCT Oil, but it is more processed than many other oils on this list. You might want to give it a try and use it on occasion, but it probably should not be your primary go-to cooking oil.
Ghee
A popular option in bulletproof coffee, ghee has a unique flavour that is an excellent alternative to other cooking oils. A by-product of butter, ghee has been famous in India for a long time, and it is a perfect choice to mix up your cooking oils. Use it when you want a stronger flavour than regular butter.
High Oleic Safflower Oil
If you plan to cook with it, make sure you buy high oleic safflower oil and not linoleic safflower oil. High oleic safflower oil can be heated to high temperatures, and it has a neutral flavour.
Hemp Seed Oil
Hemp oil (or hemp seed oil) is a popular way to add some CBD to your diet. The flavour is much milder than other forms of CBD intake. Hemp seed oil should not be leading cooking oil, as it cannot be heated to high temperatures, but it can be added to cooked dishes as they are cooling.
Canola Oil
Whether canola oil is healthy is much debated online and in the medical world. This may not be a good oil for you if you are strict about where your oil is sourced and how it is produced, but canola oil is a perfect option for cooking and salad dressings for many people.
These are the 15 best cooking oils for keto diet and paleo diet. These are hearty and will help you lose weight faster.