Deciding to get started with fitness is a big decision.
It can be intimidating, and for most, it's more than a step out of their comfort zone, it's a leap.
So the real question becomes, why bother?
That's where Key and Bar comes in.
We've put together five reasons why everyone should invest in fitness.
Reason #1: Invest in yourself
When you invest in fitness, you invest in yourself.
Even the slightest change in physical activity can yield positive changes.
Whether it's improving your mood or extending your life, fitness has been proven to have an immediate effect on how you feel and a long-term impact on overall health.
So how does it work?
Well, when you work out, your body releases hormones called endorphins.
Endorphins are the feel-good hormones that do things like reduce stress, trigger positive feelings in the body, and increase energy levels.
Feel good drugs aside; it's no secret that working out improves long term health and helps your body function more efficiently.
While the science behind it deserves a post of its own, it's only one of the "pay-outs" that comes from investing in fitness.
Reason #2: Improve your standard (of living)
Investing in fitness naturally improves your standard of living.
You may also notice that you start holding yourself to a higher standard in other areas of life as well. So, we left it in parentheses for a reason.
Think of it like this: every person has what they consider to be normal, and everyone's "normal" is a bit different as you change over time, your idea of normal changes with you.
It's one of the things that makes fitness unique compared to other hobbies.
Becoming more invested in fitness carries over into the other things you do.
You'll notice you become more efficient in day-to-day tasks, and you start making conscious decisions to improve.
It could be food choices, or what you do on your day off, the positive impact of fitness starts to manifest.
As it does, the standard you hold yourself to will trend upward, and in turn, your "normal" will now be at a higher level than it was before.
This could lead to positive changes in your social, professional, and GASP gaming life.
The best part about this, as mentioned above, is that it happens naturally.
It's not long before you're able to reflect and you realize you've come a long way.
Reason #3: Unlock your potential
Reason three builds on number two. As your standard of living improves, you'll start to realize your potential.
Fitness is challenging, and making the decision to invest in fitness takes a lot of courage.
You may be surprised by how your body and mind respond to a little physical activity, and the feeling is exciting and motivating.
It becomes a repetitive cycle where you go a little further and challenge yourself a little more time and time again.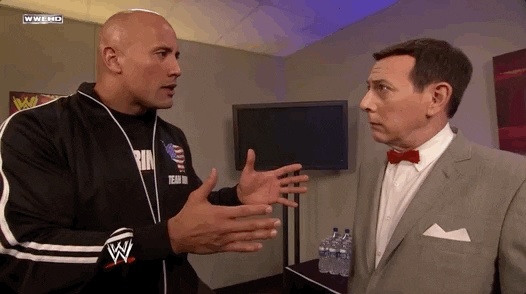 Except unlike hard drugs, this cycle yields positive results, and that's when you start unlocking your potential.
Before long, you're doing things that weren't even possible when you started.
It may be the most beneficial reason to pursue fitness.
Once you start realizing what you're capable of, the feeling of accomplishment and fulfilment is unmatched.
It results in physical and mental changes that you never knew you were capable of.
Reason #4: Introduce some structure
Reason four is a secondary benefit of investing in fitness but a damn good one all the same. To incorporate fitness and still live your life, you will have to introduce some structure.
Committing to fitness takes time.
It means committing about an hour a day to working out.
For a lot of us, it may seem impossible to squeeze out one more hour in our day.
There are thousands of excuses for why you just can't get around to it, but we're telling you, give it a try!
Go one full month of working out.
If your entire life comes to a screeching halt in that one month then hey, maybe it's just not for you.
We're confident you'll see the benefits, and after a month, you'll be willing to make it work.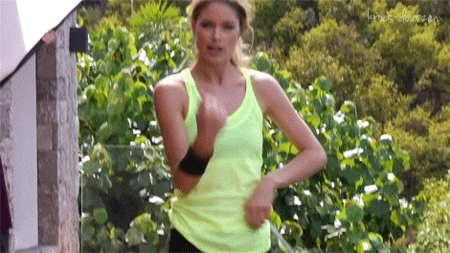 That's where Reason #4 gets you.
You add structure to your life to make it work, and the positive changes to you and your schedule will keep you motivated to keep going.
Much like in Reason #2, this will bleed into other areas of life, and you may find yourself adding structure to those areas as well!
A structured plan of improvement will yield better results in anything you do.
Want to reach the next rank in your favourite game?
Come up with a plan to work on your weakness.
Want to get that promotion?
Create a plan to get the qualifications you need.
Want to save for that fancy new car? …
You get the picture.
Fitness could be the building block you need to work toward your other goals.
Reason #5: Look better
Alright, let's be honest.
Every person that is active with fitness enjoys the physical changes that come with it.
Whether it's the reason you started or a perk of the work you're putting in, being confident in your own skin is something we should all strive for.
That doesn't mean that every person is going to walk around with washboard abs and that's fine! (To be honest, it's not all it's cracked up to be).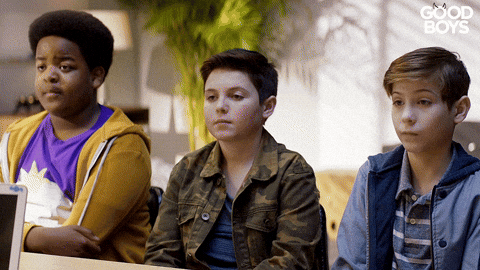 Every person deserves to be confident with who they are, and fitness can help you get there.
Yes, looking better is a big reason for a lot of people to work out, but here at Key and Bar we think it should only be a small piece of the puzzle.
If changing your look is your only motivator, you're going to hit a wall and get burnt out.
So while looking better definitely helps, just remember it's what's inside that counts.
In closing, we think it's important to incorporate all five reasons.
Learn to enjoy the process and experience the benefits of working out.
We're confident that if you take the leap, you'll never look back!