Aren't Jeans great? I can't think of any other item of clothing in my wardrobe that is as versatile and comfortable as my jeans. I was going to use the words timeless, but maybe not quite so much these days. With the different washes, cuts, pockets, and seams that hit the high streets, is it a wonder that you find yourself hankering after another soon after you have bought one pair? Or am I alone here? And this also brings us the struggle to find the perfect jeans.
Often, we feel it necessary to have as many of the different cuts and styles as possible out there; after all, they suit a distinct purpose in our lives, right?
The problem is, from what I see every day, a lot of women do not give a lot of thought to their body type when choosing a new pair of jeans. Currently, the must-have jeans in every trendy woman's wardrobe are the Skinny or Super Skinny Jeans. As much as I love skinny jeans, they aren't for everyone (sorry). One of the great lessons I have learned over the years is to dress for my body shape first and foremost.
So with that in mind, here's a guide to figuring out the perfects jeans to buy for your body type.
Skinny & Super Skinny
They look best on a lady with longer or balanced leg length and even better if she has narrow hips, slim thighs and legs and a small derriere. Nothing is jutting out too much from the waist downwards. It also helps if she has straight legs. A lady with these stats would easily carry the look well with a short or medium length top, with high heels or jeans tucked into boots.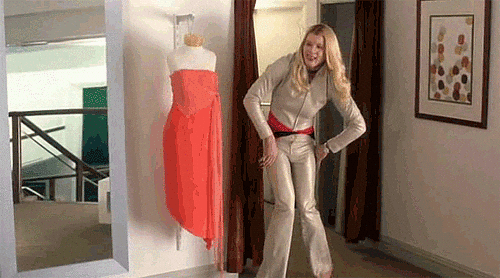 Skinny jeans are not the best style for long-waisted ladies with short legs, except if the jeans are high waisted style (rises past the waist) which shortens the waist and gives the illusion of longer legs, plus a pair of high heels would help.
Skinny jeans are not the best fit for a broader and fuller lady in the hips, thighs, legs and bum, as it would only help make her look shorter and accentuate these areas. If she must wear them, it could work better with a longer length or tunic top.
Straight Cut Jeans
These jeans have the same circumference from the hip down to the feet. Straight cut jeans have been around for a while and are more of a classic style. They work well for most body types, long legs, short legs, curvy, straight. They are an excellent alternative to skinny jeans for ladies who don't fit the skinny jeans criteria above.
This style is not very accentuating on the hips and thighs and not as lengthening as the boot cut style. Although they give a more straightforward look, they look great casual with flat shoes or smart with high heels, a nice jacket or a feminine blouse.
Boot Cut Jeans
Boot cut jeans are best for making your legs look longer, so if you have a shorter leg length, then these are a great buy. They also look good on curvier girls with wide hips and thighs as these jeans draw the eyes down and give a slimmer and taller look.
Flared Jeans
Bring back the 70's; flared jeans are similar to boot cut but more flared at the bottom. They are not as lengthening and slimming as boot cut, so not a great buy for a lady with shorter legs. However, they are great for accentuating your curves.
Low-rise jeans
These are great on women who are straight around the hip area, with a more petite sized derriere that drops low. Not so good on very curvy women with the high and rounded backside, as it can make it look quite squashed if you get my drift.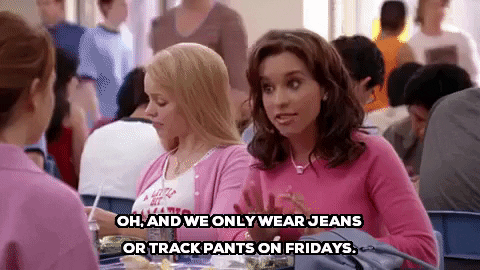 Again, steer clear if you have a long waist and short legs as it imbalanced body proportions. Low rise jeans are relaxed but wearing a short top and bending over can show more body parts than necessary – a significant snag.
I find wearing a bodysuit underneath does the trick. For ladies who carry weight in the middle area, the low rise can leave you hanging over, but you will find that mid-rise pair of jeans give you more control.
Boyfriend jeans
Boyfriend jeans are more masculine in style and cut and tend to suit ladies who are straighter than curvier. However, they are not great for petite figures as they can drown them. Also, it can make a lady on the big side look even bigger.
Tips to remember!
Hourglass figure ladies: You may struggle to find the perfect jeans that fit your tiny waist; hence low/mid-rise jeans may work for you, as they don't sit on the smallest part of your waist.
Big bottomed ladies: For more bum coverage, mid-rise or high rise jeans are a good option. Or look for jeans that have a higher back than the front. A bit of stretch in the jeans improves the fit and comfort.
Big tummy (muffin top): The best style of jeans would be a pair that either goes below or above the tummy. A pair of low rise which sits on the hips will work or higher rise jeans to give tummy control.
Big thighs/hips: Stick to dark coloured jeans and avoid faded areas across the thighs as this draws the eye away from thighs. Choose jeans that are more structured and don't sag around the thighs or leg area. Wider leg jeans give more structure and draw the eyes down.
When looking for jeans with stretch, be aware that thin lighter weight denim will stretch out more than heavier weight denim. When it comes to recovery of stretch in jeans( how well the stretch fabric returns to shape), more expensive jeans are a much better investment as they recover better.
Never buy a pair of jeans without trying them on first and with different pairs of shoes!