It is an apt season to adorn a monochrome look. Monochromatic looks have always been a hit with women from all over the world. You can never really go wrong with a monochromatic outfit. But here are a few tips to ace your one colour get up and slay the party with your style.
But first, what is a monochromatic outfit?
As the name suggests, the Monochromatic outfit is the outfit that comprises the pieces of a single colour. But that's not it. So here's the trick which makes your look from boring to fascinating: you don't have to stick to one colour, but you can allow yourself to mix the shades and tints of that colour you choose.
The best part of dressing up in a monochromatic outfit is that you can virtually pick any colour of your choice and achieve the desired results. The key to a successful look is to balance the textures and shades of the colour chosen. Not all colours might look good in all fabrics. So remember to choose wisely.
To help you get started, here are the top favourite monochromatic looks:
Black – The Ultimate Escape
For the lovers of black, this is not a new look. From the era when steel-boned corsets came in the seducing colour of black to this era where black is the ultimate go-to option for any occasion, black monochrome looks have stood the test of time.
While the easiest way to get this look is to wear a little black dress with black stilettos, you can also throw in some other clothes for another monochromatic black look. For example, a black tee with black denim would give the perfect casual vibes and get a black leather jacket to perk it up for the night out.
White – The Sophisticated Stance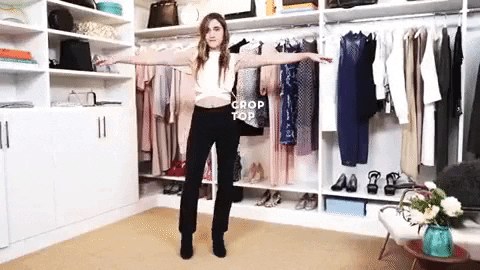 If there is x amount of black lovers, then there must be an equal amount of lovers of white for sure. A white monochrome isn't only what Christian brides go for; it is way more than that.
White is the colour that is often instantly related to sophistication and class. So own it and define your style in this premium look. Grab a white top, with a white skirt and a short jacket to go with. Add white heeled pumps for footwear, and there will be no one like you.
Pink – Shades of Beauty
This is often a lesser tried monochromatic look, but if carried with ultimate caution, it can make you a head-turner in the crowd and for all the good reasons. To grace the feminine shade of pink, one has to be careful not to overdo anything.
The best way is to mix up two or more shades and tints for the best outcome. For example, combine a breezy blush pink dress with a darker toned coat or jacket with a similar pair of bellies, and you are ready for the perfect day date.
Red – Make it bold
The all-red look, though heavily popular, has mostly been supported by celebrities and can be easily spotted on the red carpet of more significant events. You can be a part of the bandwagon too. Though red dresses are always a cliche, they are also the safest bet for this monochromatic look. But to give it a little twist, you can choose to pick up one of those breezy maxi split dresses. Then, arrange a red loose shoulder jacket or shrug. Complete the look with red gumboots, and you are ready to rock your new avatar.
Neutral Nude – Bare all colours
Have an informal meeting to attend, and do you want to create a fashion statement as well? Nude colours have been picked up by the trends and have been everyone's favourite ever since then. Get the matching blazer and pants with a less tinted under-top to go with. Perfect for a formal setting, you can give it an informal twist with a pair of matching sneakers. The sling bag of varying tones but similar colours fills the void perfectly for the remaining look.
Blue – Beating away the blues.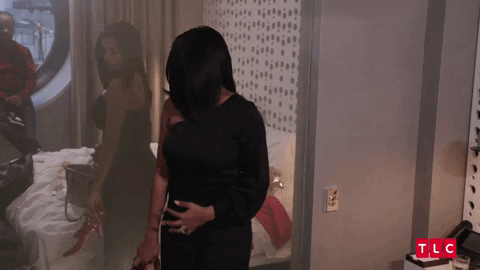 What could be the best way to beat those Monday blues? Wear Red mostly would say. But what else could be better than wearing blue instead? The monochromatic blue look comes out well when picked up different hues of the same colour.
Blue offers almost the broadest range of shades and tints to choose from and can easily merge for every skin tone. And when it comes to blue, why need to forget our good old denim? Instead, pair your denim with a similar denim shirt or any blue top, and add to it a navy blue short jacket style coat with unforgettable velvet boots. The touch of velvet looks with more winter feels.
Grey – The New Black
Like Black, Grey is everyone's favourite too. However, it might seem gloomy to many; this colour, like blue, offers enough shades and tints to choose from. If you don't want to choose from the plethora of shades grey has to offer, you can experiment with some prints and patterns too.
Match the grey striped shirt with the charcoal grey pair of trousers. Combine it with the light grey self-textured blazer to complete the look. The low-heeled block heels would suit perfectly for your formal look.
Source
Though these are the hottest monotones picked up the most, you can also create your looks with colours like brown, tan, maroon, wine, etc. To perk up your monotone looks, you can choose popping colour accessories and make a whole new style statement. Or you can go for complimenting shade of footwear instead of the monotones. There can be alternative makeup choices as well, if not the colours of the accessories or footwear.
One makeup hack that can go with almost any of your monochromatic outfits is the red lip colour to lift your face together with your ensemble. And of course, don't forget to add that pretty smile because you know it is the essential accessory for any woman out there.