The best way to look stylish without making any extra effort is by adding the quintessential denim jacket to your wardrobe. Denim jackets have been on-trend for years, and we still love wearing them. They lend a casual vibe to any outfit. They keep you warm without suffocating you and don't cover the rest of the outfit.
The best advantage about investing in pieces of denim is that you can wear it with anything, and it is a very sound investment. In addition, there are thousands of styles with denim jackets that you can mix and match with just one jacket for the entire year. And I will be telling you some easy ways to dress with a denim jacket.
Several Ways to Dress with a Denim Jacket
1. Pair with skirts.
Pairing with a skirt is my best choice if I have to dress with a denim jacket. Pair your denim jacket with an A-line wrap around skirt with a plain black tee. You may pick any of your favourite coloured pleated skirts to give some colour to the season. Play with bright and bold colours to instantly brighten up the mood.
Printed skirt and denim jacket is also a great mix. Keep the jacket buttoned to get a statement piece. You could also wear a white tank top underneath if you wish to keep the jacket unbuttoned. Wear a pair of oversized earrings and minimal makeup to get your best look. You can also wear this for a day out with girlfriends, shopping and even to college.
2. Denim jacket with palazzo pants
Palazzos are in for a long time, and we still love wearing them. They are incredibly comfortable to wear and also look stylish.
You can experiment with bold colours. Patterns like heart, stars, floral and polka dots will help to enhance the look. Combine them with a basic tank top underneath a denim jacket. Then finish the look with wedges and a sling bag. Finally, wear an attractive shade of red lipstick with minimal makeup, and you are ready to go with your mesmerizing style.
3. Jacket as shirt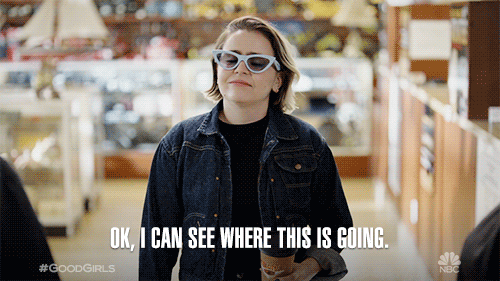 Now, you might say that it is not a shirt. And I agree, but you can always use it as a shirt as well. These shirts can be worn over a cool tank top and incredible bottoms. Wear dark coloured jeans or simple black jegging.
As a general rule, lighter washes of denim draws attention to the body parts they cover, while darker washes create a slimming effect. This means that dark-wash denim jeans and a light-wash denim top are the most flattering way to go for many girls. Appropriate makeup and proper accessories like a watch will add charm to this look. You may choose to wear shoes or pumps according to the occasion and your choice.
4. The denim on denim
This is another ensemble, but many people are afraid to pull it off as they think they may add too much denim to their look. But wearing the right colour of denim can make you look like a diva. That's the key. Just pick any of your favourite jeans and wear them with a denim jacket to be cool and casual. If you are going to go for it, you have to make sure you pair different washes. If you're wearing a light denim jacket, make sure your bottoms are not the same colour and vice versa. Avoid accessories if possible, or you can wear small studs and neon lipstick; it may be pink. A pair of casual sneakers would make you look stylish and straightforward.
5. Pair it with a checked shirt.
When paired with a checked shirt, the denim jacket makes an exciting look. Experiment with a sleeveless or quarter sleeved jacket. Play with different coloured shirts that compliment the colour of the jacket.
For example, pick dark-coloured shirts with stonewashed jackets. You may also try Aztec prints for a different look—tuck in the shirt to keep the jacket in focus. You can also wear a leather belt with it. Also, combine it with some dynamic accessories to complete the look.
6. Add a scarf.
Just like denim jackets, the scarf is a must-have for your wardrobe as it can be worn with almost every outfit. Moreover, you can buy it in neutral colours like black, grey, white, navy or brown.
Scarves come in various shapes, sizes and materials. They may be square, rectangular, pashmina and loop etc. They have embellishments or fringe, and there are different ways to wear a scarf depending on its size and style, and wearing one over your denim jacket may help you enhance the whole look.
7. The maxi dress with a denim jacket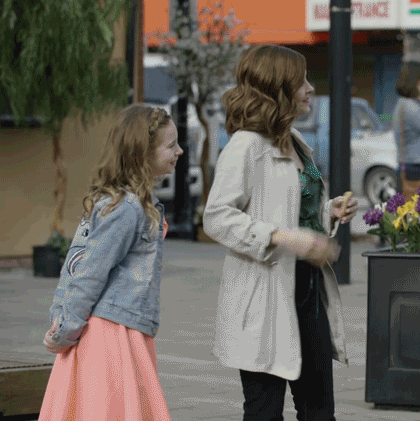 Want to wear your summer maxi dress this season. Well, that's possible! Team it up with your favourite denim jacket. Wearing a denim jacket with a flowy maxi dress or even a cinched one looks gorgeous. Complete the outfit by pairing it with your favourite shoes such as flats, pumps, or cool flip flops, whatever you are comfortable in. Try a messy bun with this look, and it will do wonders.
8. Denim with black
I love wearing all black, but sometimes it feels like too much. So denim jacket is the best way to break that thought. You can never go wrong with denim over a black tee and black jeggings. You may try a light or dark-coloured jacket as black goes off quite well with any shade of denim. Do minimal makeup, wear a stunning neckpiece and a classy pair of stilettos with it.
9. Pair it with a jumpsuit.
We can never think of pairing a jumpsuit with a denim jacket, but it is not a bad idea if you choose the perfect coloured jacket. Choose a simple jumpsuit for this look and a denim jacket over it to create an effortless look. An excellent way to add a little bling to your look is to pin some brooches on your denim jacket. Then, tie a high bun with it.
10. Pair it with a dress.
Wear your dress with a denim jacket to rock wherever you go. Choose a single coloured lace dress to get a classy look. You may also wear bright coloured well-fitted clothing. Wear long metal earrings to have that chic look. To make it fancier, you can wear it with sequins and heels. You can wear it with shoes for a sporty look. Otherwise, stick to heels or flats.