Like no other accessory, Earrings can highlight the beauty of the woman's face and attract attention to its strongest points. However, the wrong choice of earrings can bring to nothing all your efforts to look attractive. Thus, you need to know the right earrings that suit your face.
First of all, you need to define your face type and pick up the right earrings according to it. It's pretty uneasy to decide for many ladies whether they have round, triangular or oval faces. Next, approach a mirror and trace your face's contour on it. You can do that with lipstick. Okay, you'll have to clean the mirror afterwards, but now you know for sure the shape of your face.
The right earrings for every face shape
Let's learn what kinds of earrings suit your face shape.
Round face
The best option for you is wearing elongated pendants. If you like geometrical shapes, try earrings that look like upside-down triangles. Chain earrings extending your face visually will also look great. Avoid tiny round earrings, making your face even wider than it is.
Long skinny face
The best earring shapes for you are equilateral triangles or squares. The accessory should be pretty large. And as for flat pendants and swaying earrings, they are not your option.
Square wide face
Try to avoid small round or triangular earrings. They will get lost in the background of your face. Trihedral earrings, adding volume, will not suit you either. And what you need is long flat earrings.
Triangle face
If your face narrows to the chin, you should discard earrings of a similar shape. The best choice is small oval or round earrings, softening the contours of your face. The perfect option is small studs with shimmering stones.
Oval face
This is an ideal face shape. The best options for you are ring earrings or large oval accessories. Fans of short haircuts may be recommended to wear round earrings with precious stones or pearls. However, earrings of any shape suit an oval face.
Choosing the right earrings based on age group, skin tone, skin texture, and ear shape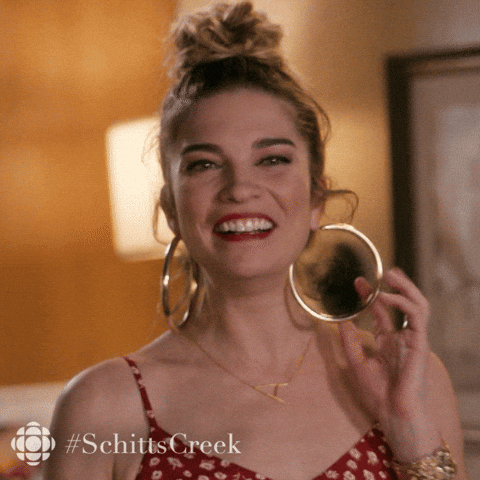 Now let's see what kind of earrings will make you more attractive.
Young girls can wear practically anything, starting from bright plastic fashion bijouterie and finishing with jewellery from precious metals. It's difficult o avert your eyes from a young face with long clanking oriental earrings. The exact accessory will look entirely out of place on a middle-aged lady.
After the age of 30-35, it's better to opt for expensive stylish earrings fitting your face shape. However, don't forget that daily accessories should differ from earrings for a special occasion. Small earrings, matching your casual clothes, are great for day-to-day wear, while large bright stones are better to save for a date in a restaurant or visit to the theatre.
Massive earrings shouldn't coexist with a thick chain or another necklace. If you opt for large earrings, it's better to wear a thin golden chain on your neck or leave your neck free of any jewellery.
When you are picking up earrings according to your face shape, pay attention to your skin condition. No matter how tanned you are or what lotion or foundation you apply, skin changes with age. Small flat earrings with a smooth surface accentuate the smoothness of young skin.
Mature women should wear more oversized earrings, avoiding earrings with a smooth surface, emphasising disadvantageous skin imperfection. Instead, it's better to attract attention with big and bright jewellery.
Stylists also pay attention to your ear lobe: if you have it small, opt for earrings of elongated shapes without glitter, and on the contrary, if your ear lobe is quite extensive, flat earrings will look better; thin ear lobe will benefit only from light, delicate earrings.
As for metal, the earrings are made of; they should also be chosen individually. If your skin is of a warm tone, i.e. you represent spring or autumn colour types, you must wear earrings from metals with a golden shade. Golden glimpses will add more shine to your eyes, being in harmony with your skin tone.
Ladies with a cold skin tone, belonging to summer or winter colour types, will look great with earrings of silver shades. They will refresh your complexion.
Blondes with light eyes should pick earrings with light-coloured stones, and dark-eyed girls will benefit from stones of warm shades. Brunettes will look great, wearing earrings with bright, colourful stones. Golden earrings without inserts suit every lady.
Earrings and eye colours
Stones in earrings should match the colour of your eyes according to the principles of nuance or contrast.
Expressive greyish-green eyes can be highlighted by greenish hues of stones (agate, jade, different kinds of turquoise, beryl and garnet).
The shades of chrysolite suit eyes with the greenish-yellow iris.
Bright blue eyes look harmoniously on the background of earrings with inserts of rich colours – turquoise, lazurite and black agate.
The charm of sky-blue eyes will be emphasised with adjacent complementing colours – pale orange and golden and transparent stones of light blue, indigo, and lilac shades.
Dark brown eyes look great when complemented with earrings adorned with stones of bright, rich colours, for example, ruby, emerald, golden topaz, garnet. Earrings chosen, by contrast, are also significant: opt for white or transparent inserts, like mountain crystals, pearls, nacre and amber.
If you are a lucky owner of radiant sparkly eyes, you will unquestionably benefit from earrings with diamonds and other shimmering stones of burning rainbow shades.
The energy of earrings
The choice of earrings is quite a complicated matter, not only from the aesthetic but also from the medicinal point of view. The ear is wholly composed of the active spots, representing all the organs and parts of the human body. Besides, the spot in the centre of the ear lobe is connected with energy-exchanging processes.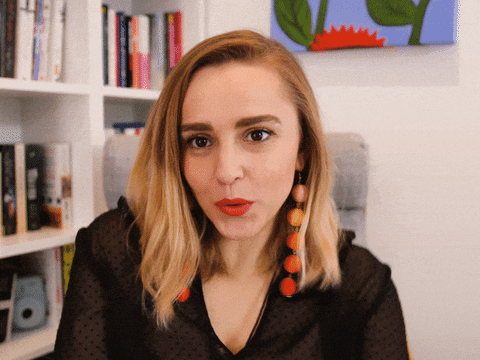 It's better to have your ears pierced when the moon waxes, during its last quarter, before the new moon, avoiding, however, the 29th moon day. After piercing, it's optimal to wear earrings made of noble metals (silver or gold).
In ancient times, a woman usually had 29-30 sets of jewellery in her possession, namely earrings for every moon day. A modern woman can do well, wearing earrings according to the days of the week and the planet symbol. That, as astrologists claim, will provide health and success in everyday life.
Monday – the day of the Moon. Wear pearls, crystals, amazonite and moonstone.
Tuesday – the day of Mars. Opt for amethyst, jacinth, red jasper, corals and sometimes diamond.
Wednesday – the day of Mercury. Prefer pearls, mountain crystals, agate, chrysolite, cornelian
Thursday – the day of Jupiter. Jupiter likes sapphire, lazurite, marble, and blue turquoise.
Friday – the day of Venus. To get into harmony with Venus, opt for beryl, jade, the marine colour's turquoise, emerald, sometimes pearls, spinel.
Saturday – the day of Saturn. Onyx, jasper, topaz and malachite are preferable.
Sunday – the day of the Sun. The Sun loves ruby, chrysolite, and sometimes diamond.
The best fine jewellery is the one that is expensive, intricate in shape, with shimmering or bright stones. This kind of jewellery is better to wear in the evening, to the theatre or when you are going out to see someone. Shining jewellery is amazingly beautiful under the evening illumination. However, it may "lose" its magnificence in the daylight or work atmosphere. That's why for the daytime the earrings with not complicated design are recommended.
How to care for your earrings?
If you wear earrings, don't forget the rules of care for them. In this case, they will always remain beautiful.
If your piece of jewellery from the noble metal with stones has lost its shine, you may clean it with a soft toothbrush and soapy water solution (½ glass) with one teaspoon of ammonia. Afterwards, rinse your earrings with clean, warm water and wipe them dry with a piece of flannel.
Gilded items should be rubbed with a brush as rarely as possible. Pearls, turquoise, malachite and amber may suffer from high humidity. The accessories with these stones, fixed with glue, should be washed in a soapy water solution with ethyl spirit (1:1), then quickly wiped dry with flannel.