As someone with a tiny head, I find it tricky to find a pair of flattering sunglasses that suit me. Modern trends dictate the sunglasses should be big and bold, which is great if you're trying to make a giant head look smaller or you're trying to hide the signs of too many nights out, but if you're someone who has a head, the size of a pin all it does it make you look like Su Pollard!
What is essential is to remember that sunglasses are ultimately about protecting our eyes from the sun's harmful UV rays, but if we can look good whilst we're doing that, then that's got to be a bonus, right?
To buy the most flattering sunglasses for you, you first need to determine your face's shape. Look at yourself in the mirror and see if you can work out what shape your face best resembles. Some people will find it easier than others, as their faces may be more angular or rounded.
If you are unsure, try drawing around your face in the mirror with either an eyeliner pencil or lipstick. This should make it easier to determine the shape, and don't worry, it won't fit the exact image of, say, a square, but it will at least give you a rough guide.
The flattering sunglasses for every face shape
Square faces
People with square faces have strong jawbones and wide cheekbones. To soften the strong angles of your face, you are best suited for rounded or aviator styles frames. Whatever you do, don't choose sunglasses with any rich detail on the brow line, as this will mirror your firm jawline and make you look hard and unapproachable.
Famous square-faced ladies include Angelina Jolie, Gwyneth Paltrow and Demi Moore.
Oversized sunglasses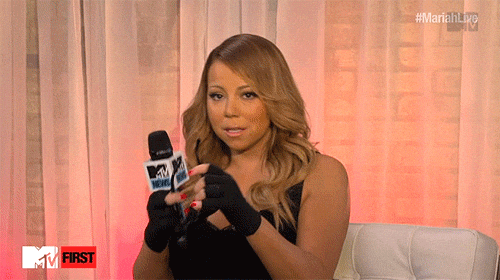 Square faced ladies look fabulous in oversized shades, particularly ones with a butterfly frame. Keep it ultra-feminine with the daisy patterned oversized sunglasses from Maison Martin Margiela, or for ultimate style points, try Prabal Gurung's shield sunglasses.
Gargantuan shades are not only incredibly comfortable, but they are fantastic at hiding a multitude of eye sins! If you think an oversized pair of sunglasses would suit you, check out the current collections from Roberto Cavalli, Moschino, Guy Laroche or Julien MacDonald.
Aviators
Aviators are the classic style choice for the modern, sporty girl with a square face. If you have robust features, you should go BIG; the bigger, the better. However, you are better suited to a small to medium-sized aviator frame if you have slightly more delicate parts. Dior and Acne have favoured mirrored aviators this season, whilst Felder and Felder have opted for a more rounded retro feel.
Oval sunglasses
Oval sunglasses were everywhere on the catwalks this season, particularly ones with a retro feel. Dries Van Noten took inspiration from the humble honey bee with yellow and black tones, whilst Burberry went with frameless and red-tinged lenses.
For a more feminine look, choose a frame made of solid acetate, or if you prefer a more masculine look, try a metal frame that will accentuate your chiselled features.
Round faces
This is the softest of face shapes and can often appear somewhat featureless, so creating definition is the absolute key. The perfect sunglasses will slim down the cheeks, lengthen the face and stretch the temple higher.
If you have a round face, you should choose a wider frame than the broadest part of your face. Never, I repeat, NEVER buy round-framed sunglasses! It will make you look even more rounded and will do absolutely nothing for you.
Choose angular silhouettes, like square or rectangular frames instead. Lots of embellishment, coloured lenses and gradient lenses will allow you to have fun with your eyewear.
Famous round-faced ladies include Kirsten Dunst, Mila Kunis and Selena Gomez.
Ombre Effect
The French word ombre means a shaded colour or graduated in tone; for example, a light grey dress at the top, medium grey in the middle and dark grey at the bottom would be described as an ombre effect dress.
The current trend for ombre eyewear is particularly flattering for the round-faced lady. Viktor & Rolf shaded it out with purple tones, Roberto Cavalli went with darker tones, and Miu Miu mixed it up by starting with light tones at the bottom of the lens and rising to darker tones at the top.
Glittery
Glitter has been given a free pass to come out in the daytime, and if you have a round face, then popping on some glittery framed sunglasses will make you look, fabulous darling!
Go as experimental and crazy as you dare and let your glasses be the talking point amongst friends and colleagues alike.
For example, Jeremy Scott took a boho hippie style with humungous glittery rhinestones, or maybe you would prefer the slightly more subtle and pared-down look of Oscar de la Renta, who included beautiful, delicate, embellished frames in his recent eyewear collection.
Oblong faces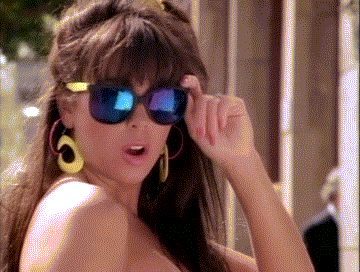 Girls with long, oblong-shaped faces need to create the illusion of width without the sunglasses stealing the show. So steer clear of overly angular, sharp frames made from metal; instead, opt for rounded frames made of plastic or acetate.
Don't wear anything too small as it will look like you are wearing a pair of children's sunglasses, but likewise, don't go too large, or your head will look shrunken or possibly even egg-like! Aviators are great for a casual look, as the teardrop shape helps accentuate cheekbones and any chiselled features.
Celebrities with oblong shaped faces include Sarah Jessica Parker, Liv Tyler and Hilary Swank.
Square sunglasses
If you got an oblong-shaped face, you can wear square frames, but they must have softened edges. Prada's versions, adorned with wood and leather accents, are perfect, as are Salvatore Ferragamo's animal print mirrored sunglasses.
If you prefer something a bit more sporty looking, try Kenzo's frameless transparent blue sunglasses.
Round sunglasses
Round framed sunglasses are the epitome of retro-cool, and there are plenty to choose from this season. Versace went with oversized and browny tinges, Armani chose narrower frames with darker tones, and Cavalli went with the half-framed ombre toned option.
Heart or Diamond faces
A heart or diamond face shape is defined as having a pointed chin with wide cheekbones and a prominent forehead. To balance out the jawline and widen out the bottom half of the face, heart/diamond faced ladies should choose a pair of sunglasses that angle outwards towards the top corner of their face.
Cat-eyed, wrap-around, wayfarer and rectangular frames all work perfectly.
Heart/diamond-shaped celebrities include Reese Witherspoon, Taylor Swift and Hayden Panettiere.
Butterfly and Cat Eye sunglasses
For a glamorous, sexy vibe, the current trend for butterfly and cat-eye frames are perfect for you.
For big and beautiful butterfly frames, try Matthew Williamson, or for a more delicate, transparent take, try Thomas Tait. These styles of sunglasses scream retro, which has also made a return to style this season.
Classic white frames
Continuing with the retro feel, classic white frames are also big news this summer. These are timeless, and simply by wearing a pair of white-framed shades, you will exude a sense of confidence and coolness.
Kate Spade and Christian Siriano provided the most spectacular and luxurious designs, and Erin Fetherston opted for elegant, adorned frames.
Oval faces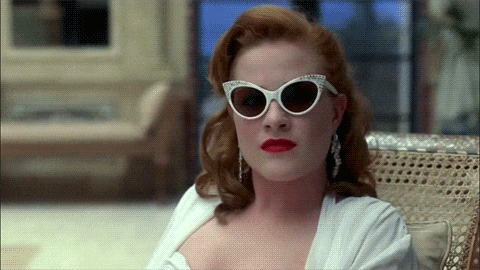 If you are lucky to have an oval-shaped face, congratulations because you can pretty much wear any style you like, which means you can have a LOT of fun! Experiment with bright colours, bold embellishments and printed frames.
The style rulebook kind of goes out the window with you oval faced ladies; however, do make sure you choose colours and prints that compliment your hair and skin tone.
Lucky oval faced celebrities include Jessica Alba, Rihanna and Cameron Diaz.
Extravagant sunglasses
If you have the confidence and the personality to pull off an extravagant and unique pair of sunglasses, then I say go for it!
From the Barbie-inspired sunglasses of Moschino, the colourful, beaded designs of Libertine, the modern, sporty rounded sunglasses of Nicholas K, or the exciting eyewear and headwear options from Chalayan, let your inner diva escape this summer and have some fun with your frames.
Bright-coloured sunglasses
Summer should be filled with bold, bright colours so add some colour to your summer wardrobe with a pair of vibrant sunglasses. Some designers have even gone to the extreme and are using coloured lenses, but in some instances are having two different coloured lenses in the same pair of glasses.
One such example is the white-framed glasses from Rebecca Minkoff, which features one red lens and one blue lens. It sounds to us a bit too much like those 3D glasses you get at the cinema, but if you've got the nerve to pull it off, then hey, why not! Nina Ricci and Preen also featured coloured glasses, but if you prefer to stick to coloured frames, try Charlotte Ronson for blue, Lacoste for plum, MSGM for orange or Acne for yellow.
Hopefully, this guide helped you narrow down your choices to go shopping for the most flattering sunglasses for you next time.